7 Reasons Why Your Deck Could Collapse
As an extension of the home, a deck provides some great entertaining space. But unlike a living room, a deck is subject to the whims of Mother Nature. Rain, snow and sunshine can take their toll and weaken a deck over time. Decks need to be properly built for load, wind ratings and other local parameters to ensure a long and sturdy life.
Many jurisdictions follow some version of the IRC (International Residence Code) and if you hire a contractor to build a new deck, you are usually required to get approval and permits through your local permit office. Since most new construction will be based on current codes and will have a number of inspections, the chances of your deck failing are pretty slim. Older decks, however, are where most issues arise. Here are 7 common problems that could lead to deck collapse.
1. Ledger board pulls away from the house: The leading cause of deck collapse in North America is ledger board failure. Since most decks are attached to the house via a ledger board, and not fully freestanding, a failure here can be devastating. In older construction, the ledger board was often just face nailed to the rim joist. Though more recent codes required lag screws or through bolts, today special brackets like Simpson's "DTT2Z Deck Tension Ties" are required to meet the IRC stipulation of a 1500-pound rated connector. This bracket extends into the home, providing a solid connection from the house's floor joists through the rim and ledger boards to the deck joists.
2. Ledger board splits: When a ledger board is attached to a house, a staggered bolt pattern should be used. This reduces the chance that a crack will form along the length of the board, and cause it to fail.
3. Board rot: Many ledger boards rot prematurely due to lack of proper flashing or construction with standard lumber. All of a deck's exposed framing lumber should be decay resistant, per guidelines established by the American Wood Council's DCA-6 publication. Ledgers should also be flashed to prevent moisture attacks from above.
4. Hanger/toe nail failure: I have seen some decks where the joists were simply toe nailed (nailed at an angle) to the ledger, and others where the joist hangers were falling out due to corroded fasteners or rotted wood. Both of these problems can lead to decks pulling away from the house. On most decks this is an area that can be easily inspected and should be checked regularly.
5. Post and beam failures: Another leading cause of deck collapse is the failure of posts and beams, usually due to wood rot and undersized components. Posts set in soil, without protection, often rot to a point where they can no longer support loads. The same happens to beams that have not been properly maintained. Dynamic loads of many people out on a deck can lead to sudden and catastrophic failures; injuries and deaths are not uncommon.
6. Joist failures: This type of failure usually does not cause the entire deck to fall down in an instant, and therefore is not as newsworthy as other types of collapse. However, injuries are still common as joist failures result in holes that you, your family, or your guests may fall through.
7. Foundation failures: A foundation by its very nature is supposed to be strong and durable. Unfortunately, this is not always the case. I've seen decks merely resting on rocks or blocks, set in soil or on severely undersized pads. For tall decks the failure of foundation supports can cause enough drop to occur to rip even a properly attached ledger from the home. Uplift protection also needs to be provided at the foundation and at the deck level. Gravity may keep it looking secure now, but winds loads can lift even large decks.
If your deck is old, chances are higher that it may need special care. Proper, regular inspections are your best friend when it comes to ensuring the integrity of your deck. It is possible to make structural repairs as preventative measures. Most builders prefer to build from the ground up, but it is not impossible to work the other way. A thorough inspection and some possible repairs may keep you from headlining the 6 o'clock news.
Updated March 1, 2018.
Looking for a Pro? Call us at (866) 441-6648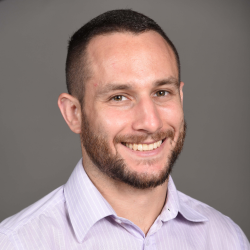 Top Cities Covered by our Remodeling Contractors