5 Must-Haves For Your Outdoor Space
What could be better than enjoying the great outdoors on your patio or deck?
Well, actually, there are a few things that could make this iconic summer experience even more delightful … 5 things, to be exact. We found 5 must-have accessories that will turn your outdoor space into a true oasis. Check them out!
1. Let There Be Light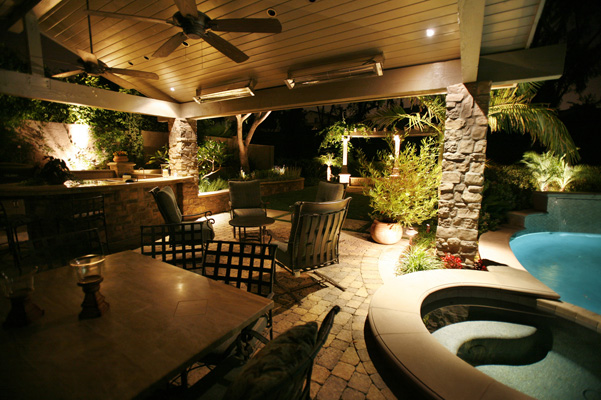 One of the most iconic summer experiences is spending long, luxurious evenings out in the delicious fresh air. Whether you're dining a deux or throwing the biggest barbecue of the season, outdoor lighting is the perfect finishing touch. Mingle practical wall sconces and post lights with whimsical effects like rustic kerosene lanterns or twinkling strings of LED bulbs, to create a cozy ambiance and highlight your handsome hardscape.
SAFETY FIRST: Install an exterior GFCI outlet or two and make sure that all electrical lights are approved for extended outdoor use. Practice fire safety with any open flame.
2. Gimme Shelter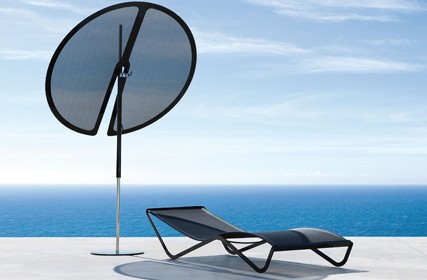 After a long hard winter, it's tempting to just stretch out on your lounger and soak up every available sunray. For your skin's sake, though, apply 30+ SPF sunscreen, and shelter under a tres chic parasol. Manufactured of quick drying, UV-resistant batyline fabric on a laser-cut aluminum frame, this high tech sun umbrella can adapt to your every whim – both height and tilt are adjustable. Need to cast even more shade (in the positive sense, of course)? Invest in an awning, a portable gazebo, or even a pop-up pavilion.
3. Oh The Water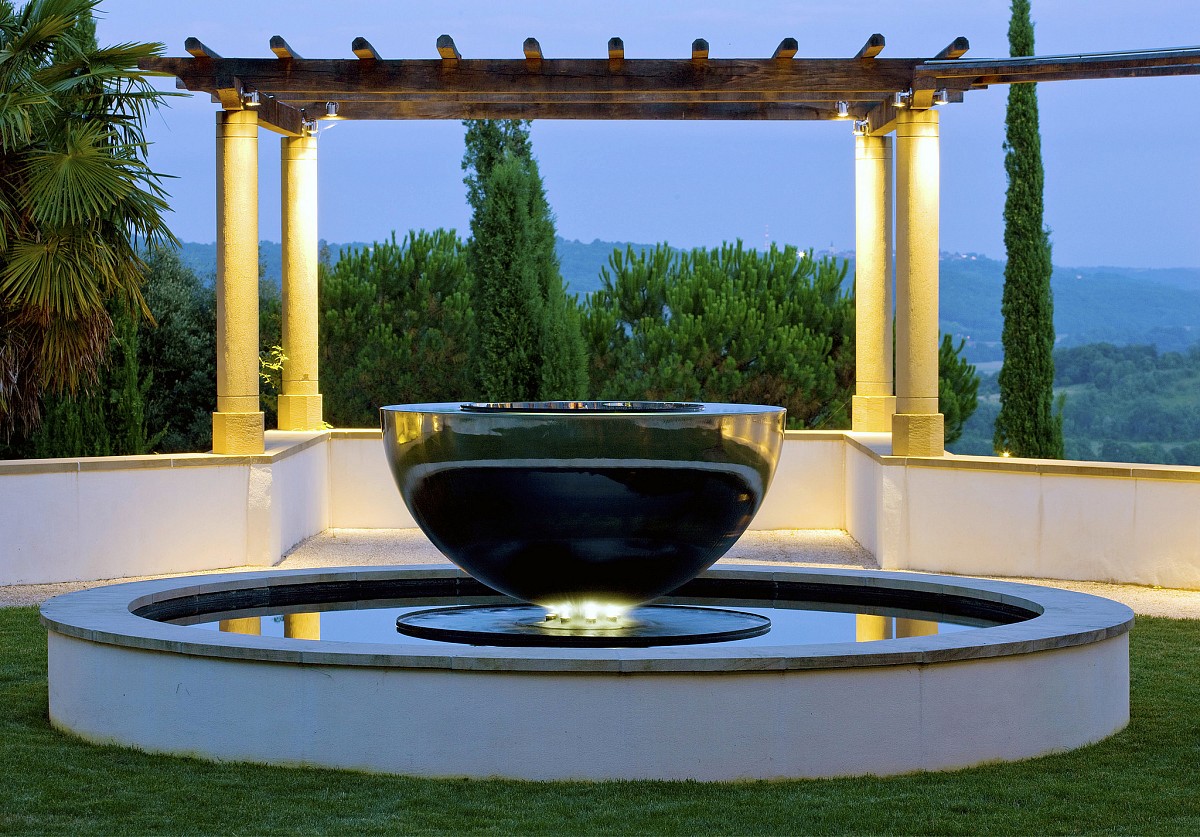 Nothing promotes backyard relaxation better than soothing, Zen inspired water features. Go for the glam with a full-scale garden fountain that recycles water through its own pool. If you prefer, choose a pondless water feature (safer when you share your outdoor space with children or grandbabies), such as a rain wall or mini bubbler. For an ultra-dramatic embellishment, combine your waterfall with modern fiber optics to produce a virtual rainbow of lovely colors.
4. Great Grilling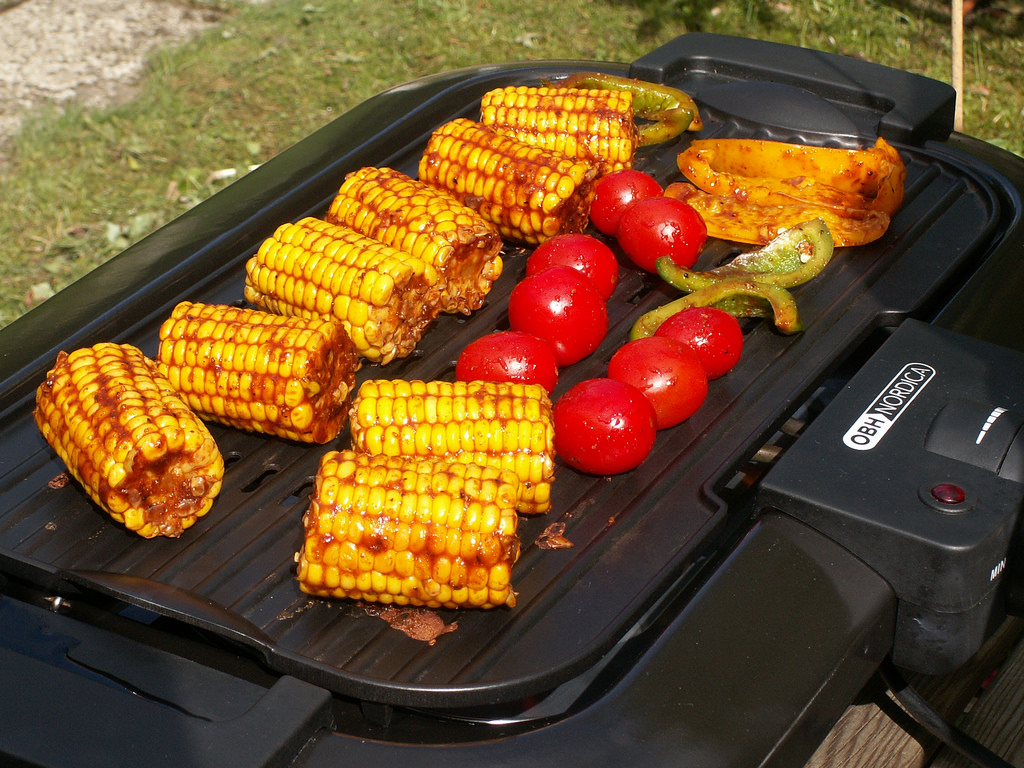 Funny thing about hangin' around in the great outdoors … you're not doing an awful lot, but you sure work up an appetite. That's when you absolutely need a great grill. Look for a model offering multiple fuel settings, as well as height control, to get your steak or veggie burger done exactly the way you love it. A combination grill-smoker has extra appeal for the carnivores in the crowd. To make al fresco food service a lot more leisurely, go for a wheeled serving cart in a rugged redwood finish. Top off your BBQ experience with a beverage chiller that can be plumbed to double as an outdoor sink. Plumb clever idea!
5. Flower Power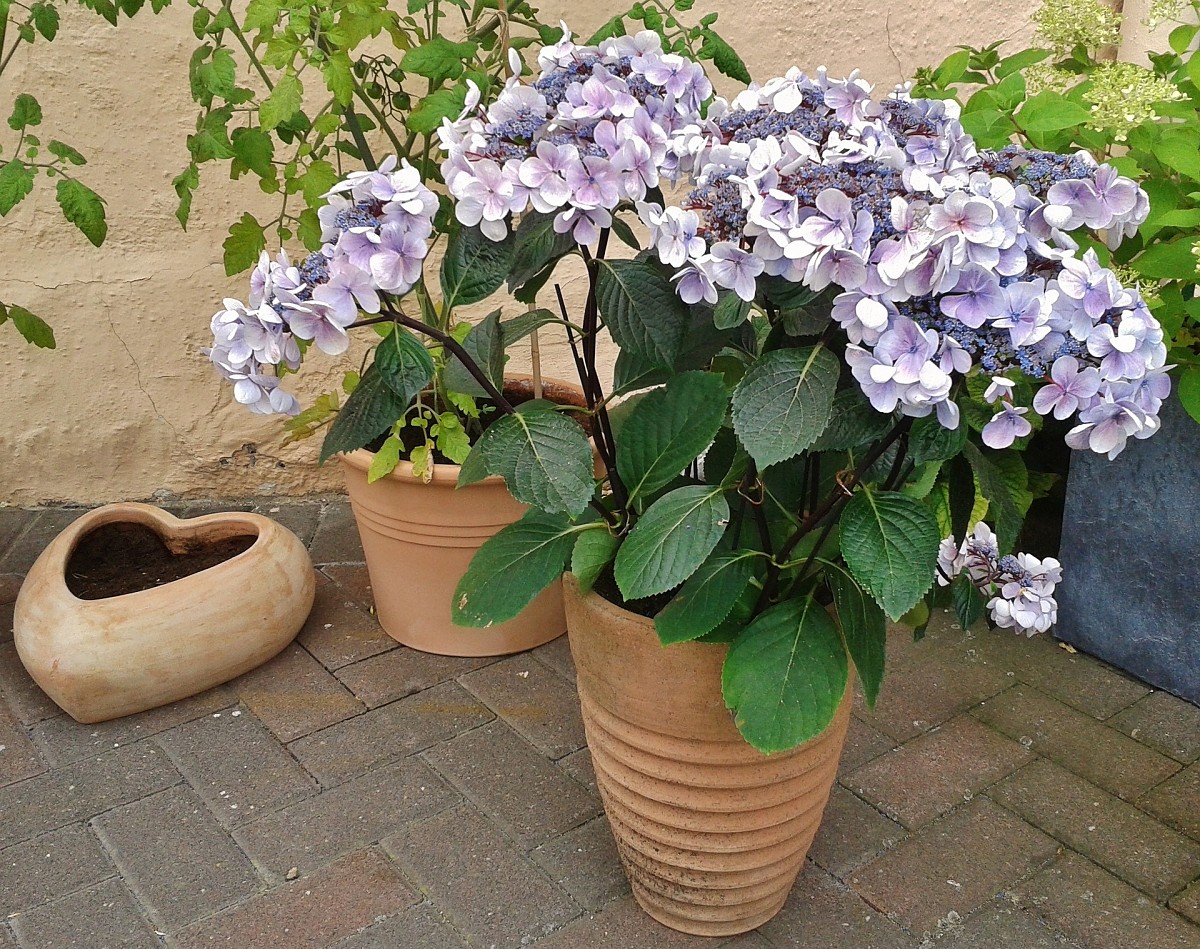 Flowers, flowers everywhere will do great things for your outdoor spaces. Don't limit plantings to one or two garden beds. Set out pots full of posies -- like seasonal sweet-smelling jasmine (Zone 7-9) or miniature rosebushes (Zone 3-10, depending on the species) -- to delight the senses on your deck, porch, or patio as well. They'll give off country cottage charm, even if your home happens to be rght in the middle of the city. On a more practical note, greenery not only will help cool your outdoor living space … tall planters can also act as privacy screens.
Looking for a Pro? Call us at (866) 441-6648