5 Paint or Stain Products That Make DIY A Breeze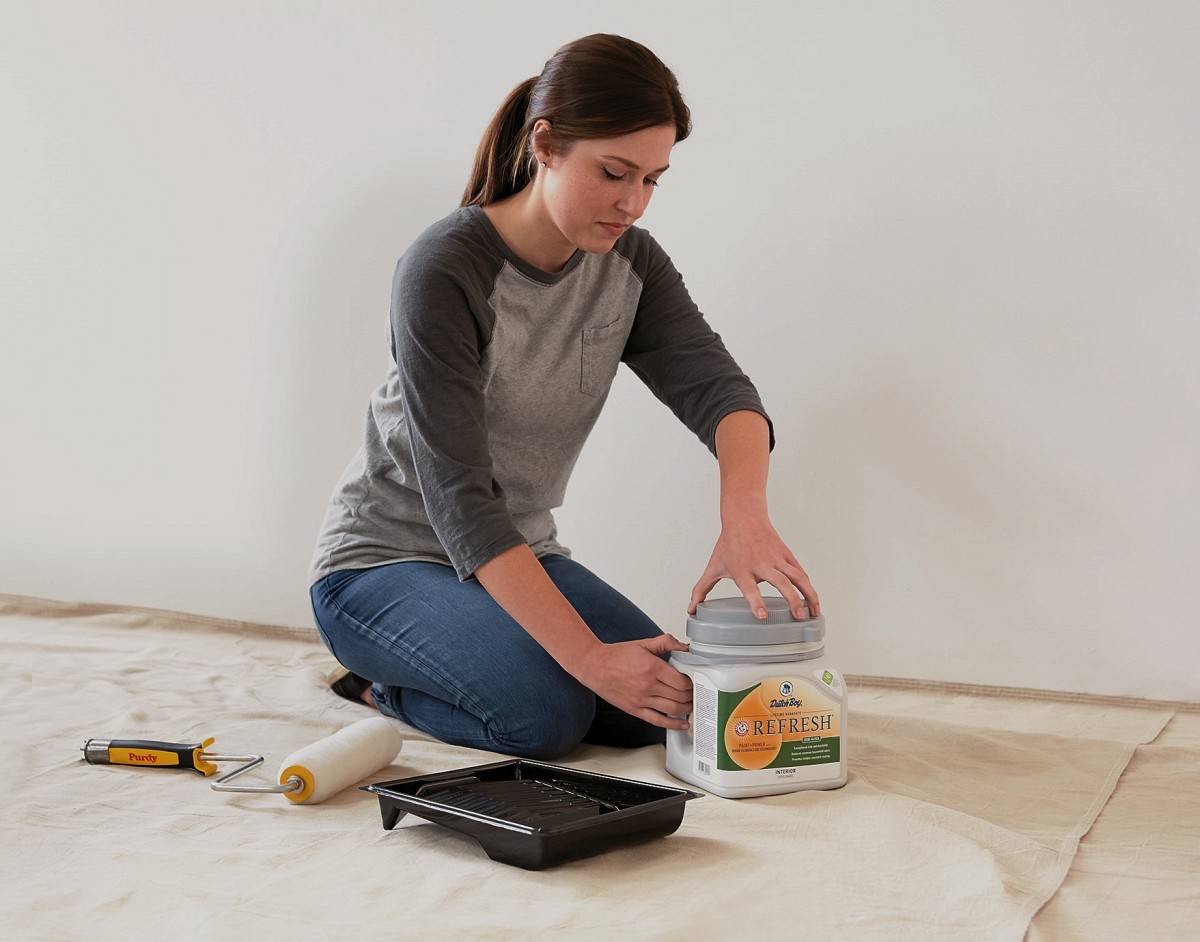 When it comes to DIY, there are 2 kinds of homeowners: diehard weekend warriors … and the rest of us. Blessed with limited patience (and/or free time), we don't mind picking up a paintbrush once in a while, as long as we can put it down really soon, with a sigh of, "Ah, great job!" We prefer our home improvements to involve a minimum of mess, fuss, and physical exertion.
If this description matches your home handyman style, then check out these 5 user-friendly products for paint or stain projects. They have all been chosen to make do-it-yourself simpler, speedier, cleaner, and ultimately more satisfying for folks who have both a house and a life.
No mess, no fuss paint container design
Your next paint job will be a piece of cake, thanks to Dutch Boy's twist and pour container. It features a plastic jug-style body with easy carry handle (no more unwieldy paint cans or narrow metal handles digging into your flesh.) What's more, its twist-off cap makes for easy opening, while its spout minimizes spillage when you pour out the quantity you're going to need. This award-winning innovative design (about time!) makes every step of the way – from carrying the purchased paint to your car to cleaning up – hassle-free and dare we say, simple?
Paint brush that excels at any job
Whether you're a DIY newbie or a storage space-challenged homeowner, you might not want to invest in multiple paint brushes for different purposes. Tada! Presenting Purdy's XL Series. The super versatile XL Glide brush excels at projects whether large (even XL … he he) or small. Use it with any paint or stain for trims, cabinets, walls, exteriors – all through the house. The brush works beautifully whatever the weather, even when it's rainy.
FUN FACT: Purdy brushes are handcrafted in Portland, Oregon and each brush is individually "signed" with a personalized sticker bearing the brush maker's signature.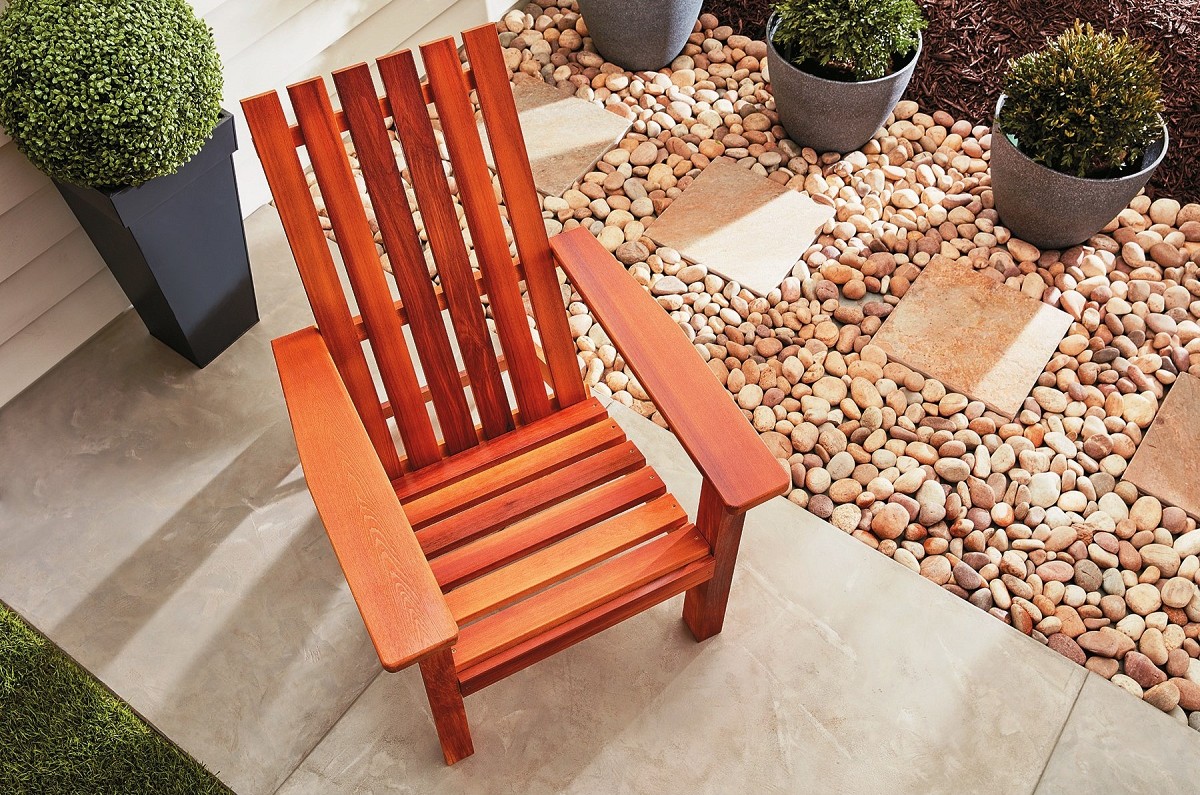 Furniture oil: an old favorite in a brand new form
Let's face it; over the years, your beloved Adirondack chair has gone downhill from cozy to crummy. It's begging for a facelift but you're too busy enjoying the last weeks of summer to find time. Fortunately, a new product by Cabot can give that worn out chair the makeover it deserves. A longtime homeowner favorite, Cabot's Australian Timber Oil now comes in a new format -- an aerosol can, so with a few swift sprays, you 'll be able to deliver protection and beauty to any neglected outdoor furniture.
Conditioner that helps stain go on super smooth and even
Nothing beats real wood furnishings, so if you spy a gem of a vintage oak table in your local thrift store, don't hesitate to purchase it … just because the piece needs a little freshening up. Refurbishing wood furniture is now as easy as 123: 1) Sand. 2) Apply Minwax Wood Conditioner. 3) Stain. The conditioner will ensure even stain distribution so you'll avoid blotches and streaks. This is especially important for treating soft or porous woods such as pine.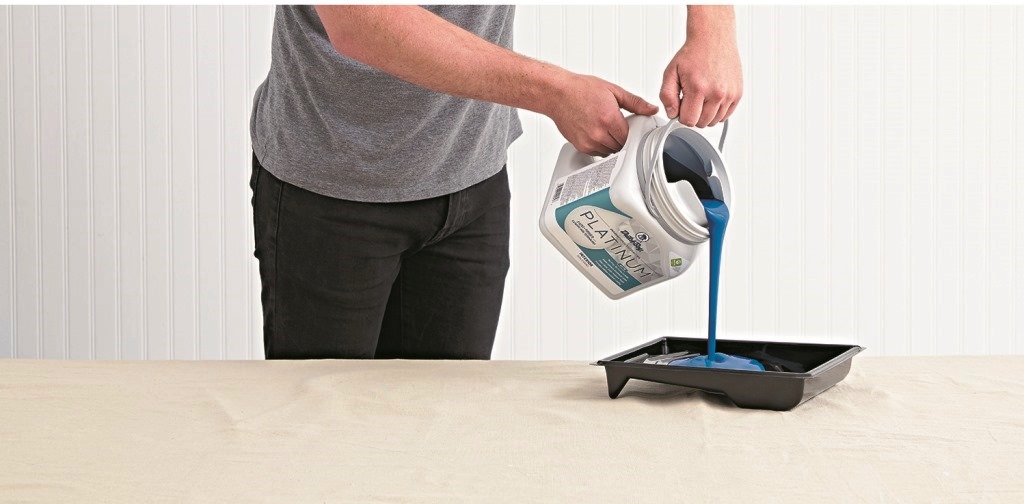 Ultra-durable multitasking indoor-outdoor paint + primer
Inside, outside, on cabinets, doors, and trim … wherever you need a hardwearing premium finish, this multitasking paint has got your back. Dutch Boy® Dura Clean™ Cabinet, Door & Trim Interior/Exterior Paint + Primer with Smooth-Finish Technology is a highly durable 100% acrylic enamel. The paint is scrubbable and scratch-, scuff- and weather-resistant … which all means it will stand up nicely to everyday wear and tear, even in your highest use areas.
BONUS POINTS: It also provides an ultra-smooth, high gloss, lustrous finish. And your painting project will go quicker since there's no need to prime.
If you'd still rather leave your paint or stain projects to a professional, find a reliable painter in your area.
Laura Firszt writes for networx.com.
Looking for a Pro? Call us at (866) 441-6648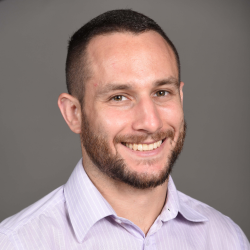 Top Cities Covered by our Painters