These Magnet Gadgets Simplify DIY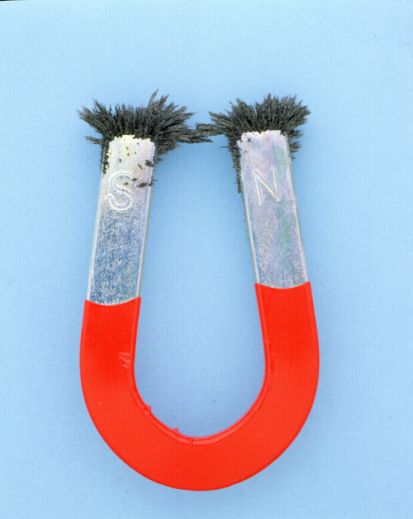 Your first do-it-yourself project as a child may well have involved magnets. Whether you glued buttons and pebbles onto magnetic backing to adorn your family's fridge, or experimented with adding a charge to paper clips, you discovered back then that there's something about working with magnets which is very … well … attractive. Now that you've grown up and moved on to more challenging DIY, you can still use magnets, this time as tools to make your work easier. Take a look at eight handy-dandy magnetic devices for home handy men and women.
1. Nail Holder
The stereotype of the weekend carpenter in Hollywood is someone who can't bang in a nail without giving his thumb a good hard whack. Now we're not trying to point any fingers, but if you see yourself in this picture, a magnetic nail holder will save you from bruises to both your hands and your self-esteem. The holder is a gadget which grips a nail in its notched magnetic end to position and stabilize it in place while you swing the hammer.
2. Wristband, Armband or Belt Clip
Keep your nails, screws and nuts 'n' bolts at the ready and look très cool. What's the secret? Wear a stylish magnetized wristband, armband, or belt clip to tote your very important bits of metal hardware wherever you may be working.
3. Wall Pouch or Tray
Another option to secure small metal items while you work is a magnetized pouch or tray which can be attached to a convenient surface like your toolbox, ladder or metal table. Even if turned upside down, it won't lose its grip … unlike some of us human beings. Super convenient when you're attempting to assemble flat pack furniture that comes with the precise number of hardware pieces needed and not one grommet more.
4. Pickup Tool
If you do manage to spill your supply of tacks, pins, gears, and the like, a magnetic pickup tool is ... no, not your No. 1 wingman but still a very good friend, since it will gather up scattered small metal parts fast and easily. It even comes in different versions: collapsible for portability, bendable to reach hard-to-access areas such as under a workbench or inside a vent, or equipped with an LED light in case you are DIYing in the dark.
5. Magnetic Sweeper
A magnetic sweeper is a pickup tool on steroids. Just roll the sweeper over your floor to collect loose hardware and metal shavings, then click its release button when you're ready to let go. Comes in sizes ranging from 12 to 24 inches, to accommodate those of us who make really BIG messes.
6. Tool Rack
A magnetic rack is almost a surrogate parent, great for nagging reminding you to hang up your tools neatly in your home workroom, garage, or craft room. This is the long lost cousin of the ever-popular magnetic kitchen knife rack.
7. Magnetic Push Pins, Hooks or Clips
If you'd like to become so organized that many of your friends will no longer speak to you, invest in a supply of magnetic "push pins" (which won't leave holes in your important papers), hooks, or clips. These have multiple applications to DIY projects, such as holding your plans within easy view while you are working, as well as providing more permanent storage.
8. Paint Cup with Magnet
Use an easy-to-hold purpose-built cup to carry a small amount of paint with you as you move around touching up wall trim or furniture. The cup comes with a built-in magnet which holds your paintbrush in place. For keeping things neat and tidy and simplifying a potentially sloppy (translation: bound to be sloppy in our households) chore, this one gets the vote as our personal favorite.
Laura Firszt writes for networx.com.
Updated June 13, 2018.
Looking for a Pro? Call us at (866) 441-6648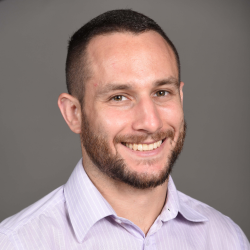 Top Cities Covered by our Painters