10 Stupid Home Trends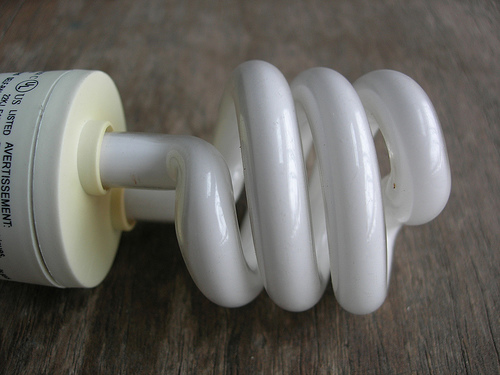 In the interest of acknowledging progress, it must be said that a list like this would have been much easier to create several years ago, when things like 2-ton granite countertops and commercial-grade ranges were at the top of the Jones' must-have list — at the same time that everyone was talking about going green.
Today, thanks primarily to the slowed economy, home trends have definitely taken a turn for the better. Downsizing, improving existing homes and energy efficiency, and adding quality instead of quantity really are big trends these days. Yet only the future will tell if these ideas are here to stay. In the meantime, here's a look at some of today's popular home upgrades that at least deserve some careful scrutiny (or better understanding) if not outright ridicule.
1. Bungalow-izing
A true Craftsman bungalow is a great North American house, both inside and out. Its cozy, space-efficient design is still the model for many home plans today, and its characteristic architectural details are as appealing now as they were in the 1920s. But that's no excuse for facelifting a 50s ranch with a timber-frame portico or for trying to make a builder-grade tract home look custom with a few extended rafter ends and boxy porch columns.
2. Vent-free gas appliances
The only people who claim vent-free gas fireplaces and heaters are safe are the manufacturers who make them. Everyone else will tell you that burning natural gas without an exhaust outlet (a chimney) is bad for indoor air quality.
3. Programmable thermostats
There's really nothing wrong with programmable thermostats. The problem is that manufacturers and the government would have you believe that these devices themselves save lots of energy. Now, if you're the kind of person who forgets to turn down the heat before you leave the house for the day or even before going on vacation, then a programmable thermostat can potentially help you save energy.
However, this means that you also must be the kind of person who will take the time to read the owner's manual and program your thermostat to follow your household schedule. You also have to update that program as your daily routine changes, such as when you're on vacation. If you don't happen to posses both of these characteristics (forgetfulness and a willingness to master a new technology), a programmable thermostat is the same as an old-fashioned one, except that it's harder to use.
4. The "moving-to-the-country-is-greener" myth
This is the common misconception that being green should be characterized by an agrarian lifestyle. In fact, the greenest people in the country are those who live in densely populated cities: They don't own cars; they walk, bike or ride public transport to work; and their homes are small and very efficient to heat. When you consider the impact of driving and land occupation alone, even the modern-day hippie "living off the land" 20 miles outside of town isn't nearly as green as the average Manhattanite.
5. Backup power generators
Remodeling magazine's 2011 Cost vs Value Report found that the average cost of adding a power generator was $14, 718, while its value at resale was $7,136 (a 48.5% return on investment). Granted, you wouldn't install a generator for its resale value, but unless a temporary power outage is likely to ruin over $7,500 worth of your stuff, where's the real benefit?
6. CFL bulbs
Compact fluorescent bulbs save energy, last for 10 years, and offer the same light quality as standard incandescents. Only they don't. In reality, many CFLs burn out in months, not years (there go the savings data); their light quality is wretched (when tested in homes, not laboratories); and you have to drive a burned out light bulb to your local hazardous materials recycling center because it contains highly poisonous mercury (and cars use a lot more energy than light bulbs). While its intentions are good, the U.S. government should spend less money promoting CFLs and more money developing better light bulbs.
7. Multi-head showers
You can stop manufacturers from making wasteful showerheads, but you can't stop hedonists from using ridiculous amounts of water (and all the energy required to heat it) in the privacy of their own bathrooms. Or can you?
8. Bad modern design
For several years, coffee and restaurant chains have been trying to convey hipness with cheap modern-style buildings clad in galvanized steel (indoors, too). Unfortunately, many home designers and builders are now following suit. They seem to think that modern design is nothing more than bland industrial materials and simple volumes stuck together like toy blocks. You can fairly call this "contemporary" design, but calling it "modern" is like calling a McRib "barbecue."
9. Outdoor kitchens
Many homeowners are genuinely interested in sprucing up their patios so they can spend more time comfortably outdoors, but haven't we seen enough promotion of "outdoor living rooms" and kitchens that look just like indoor ones save for the lack of a roof? A nice shade tree can grace your patio and property year-round and for decades to come. It's hard to say the same about a 9-foot-tall pizza oven.
10. TV boxes
The New York Times reported that many TV boxes (for cable TV, DVRs, etc.) use more electricity than a refrigerator, making them the biggest consumer of electricity in the house. And most of this energy is used when the TV is off. This is the environmental equivalent of cranking up your air conditioner, opening the front door and leaving the house for the office, every day. And what's the one topic you're guaranteed to hear about when you're actually watching TV? Energy.
Philip Schmidt writes for networx.com.
Updated May 10, 2018.
Looking for a Pro? Call us at (866) 441-6648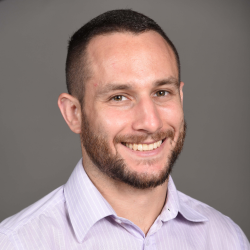 Top Cities Covered by our Electricians