Winter Goat Health Tips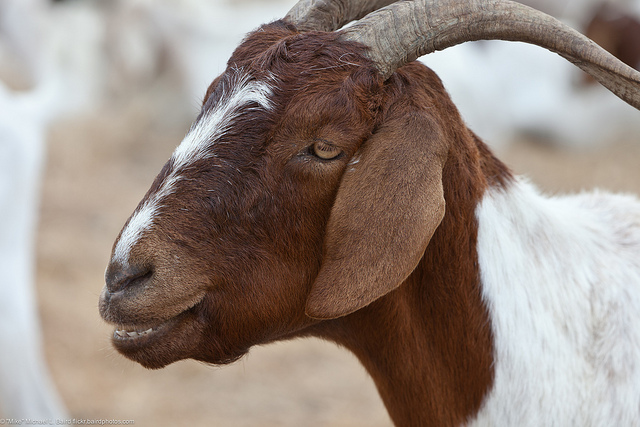 Earlier this week, we talked about how to keep your chickens safe in the winter, but they're not the only ones who need special attention. If you're keeping goats, they need a little TLC too, in order to stay happy, healthy, and strong through the cold months. We've assembled some important information you need to have for your herd's health so you can tuck them in bed at night in confidence!
Despite the fact that goats are extremely hardy and many come from rugged regions, don't count on them to find their own shelter or to be safe in extreme weather. Goats need a proper house for protection from predators, and in the winter, it needs extra insulation to keep them warm. Goat houses should be properly ventilated to prevent mold and mildew growth and to avoid buildups of gases from urine and droppings. They should also lock securely to keep predators out -- and goats in.
You don't need to hire a luxury remodeling firm to build your goat shelter, but do make sure it's snug, prevents rain intrusion, and isn't blasted by wind. A sound roof is especially important, so make sure your Minneapolis roofers do a thorough job. Goats are actually quite canny when it comes to going inside if the weather gets poor, but if inside doesn't provide adequate shelter, they'll get sick.
Make sure your goats have a large hay supply in the winter, along with extra grain rations. Their bodies need the extra calories to stay warm, and working on the digestion of their extra food will also generate warmth. Furthermore, goats like hot water -- yes, you read that right -- in the winter months to maintain urinary tract health. Use a heated water bucket to maintain a steady supply and clean it regularly so the water is fresh.
Dry bedding is critical. Make sure the straw or sawdust in your goat house is thick and changed regularly (it makes fantastic composting and mulching material). While your goats may wander around outside or in a partially sheltered area during the day, they need a dry, warm place to bed down at night. Some goat handlers like to install wooden pallets under the bedding to elevate it so urine and droppings fall below, getting the goats up off a potentially wet and soiled floor.
Take care of hooves in the winter, too, because if your goats are around freezing temperatures, debris can impact in their hooves, freeze, and become extremely painful. Trim their hooves monthly and keep a sharp eye out for limping, cracked hooves, and other signs of discomfort. You also need to keep up with parasite treatments and vaccinations, because your animals will be more vulnerable in the cold months of winter, and disease can spread quickly through a herd.
Goats also need room to exercise freely in the winter, so you should clear snow to make that possible. Try adding some incentives if your goats have trouble getting outside, like scattered mineral blocks for your goats to lick to supplement their nutrition, or deposits of hay for them to nibble on. Goats also enjoy toys and other forms of environmental enrichment, like buckets or balls, to play with. These items can keep them engaged and prevent boredom, which can lead to behaviors like fighting, self-harm, and a general bad attitude: and you really don't want a stubborn goat on your hands!
Signs of problems in your herd can include coughing, cloudy eyes, runny noses or eyes, general droopiness, obvious signs of fatigue, and erratic behavior. Call a vet about goat behaviors that seem unusual to you and get advice on what to do next. Ideally, you should know your herd well so it's easy to identify abnormal behavior and act upon it quickly.
Katie Marks writes for Networx.com.
Updated March 25, 2018.
Looking for a Pro? Call us at (866) 441-6648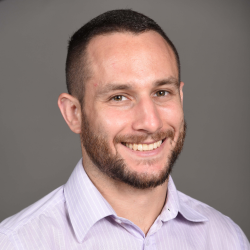 Landscaping Average Costs
Top Cities Covered by our Landscapers