Why Roto-Rooter is a Household Word for Drain Cleaning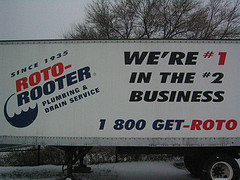 Roto-Rooter has become so synonymous with sewer and drain cleaning in the minds – and speech – of most Americans that many of us are shocked to find this common term is actually a trademark. It refers to both a patented plumbing invention and the corporation that it generated. Here's the story of their success.
A Remarkable History
The drain cleaning business was revolutionized in the early part of the 20th century, when Samuel Oscar Blanc came up with a game-changing inspiration. This Des Moines resident's diverse background included correspondence courses in mechanical and electrical engineering, as well as experience working as a phone lineman and salesman for a power pump company. Frustrated by an attempt to clear a badly clogged drain armed only with a manual plumber's snake, "Sam" designed a motorized set of cutting augers mounted on a cable.
Although already well into middle age, Blanc possessed a combination of imagination and stick-to-itiveness, which he successfully applied to his plumbing machine idea. In 1933, he built a prototype from blades, roller skate wheels, steel cable, and the 1/6 HP motor from his family's Maytag washing machine. His wife Lettie came up with the catchy name "Roto-Rooter." The remarkable thing about Sam's invention was the fact that its sharp blades were able to remove tree roots from sewer lines without digging up the surrounding lawns, gardens, and pavement.
In 1935 he established a company, offering small businesspeople the opportunity to set up their own franchise. All they had to do was purchase one of Sam's patented machines (a bargain at $250) and they were in business – and a very successful business it was, expanding throughout the country.
Sam continued to play an active role until his death in 1964 at the ripe old age of 81. In 1980 his heirs sold the company to Chemed Corporation.
What is Roto-Rooter Today?
Nowadays, a version of the proprietary mechanical auger that looks surprisingly similar to the original is still in use. But Roto-Rooters, now headquartered in Cincinnati, have expanded beyond the original focus on drain cleaning to make available a wide range of sewer and plumbing maintenance and repair for both residential and commercial customers. They are equipped to deal with everything from a faucet leak or toilet problems to water line repair and backflow repair, although as a rule, the company does not work with plumbing for new construction, such as gas line installation.
Besides being a household name, Roto-Rooter is the largest source for plumber and drain cleaning services in North America today. It has branches and franchises across all 50 US states, as well as half the provinces of Canada, plus additional franchises in the United Kingdom, Mexico, and several Asian countries.
In addition, the corporation operates a factory in its Des Moines birthplace, manufacturing plumbing and drain cleaning machinery and supplies for commercial use.
Secret of Roto-Rooters' Success
The corporation began with a unique invention – an innovative product that filled a market niche. That alone was not the secret of its success, however. It took a combination of hard work and sound business sense to develop the company into what it is today. The franchise concept afforded a way for Americans emerging from the Great Depression to make a living with a reasonable one-time investment.
Another factor in its success was the choice of memorable advertising images, slogans and jingles. The most popular jingle was recorded in 1954 and is still in use today, 60 years later. The emphasis on establishing a positive public image continues, with plumbing instructional videos for the layperson, news reports, press releases, and story ideas for journalists on the company website.
Roto-Rooter prices are not the lowest around (although some branches do offer discount coupons), but they have built up a solid reputation for quality and dependability. They send out local, licensed technicians to handle repairs of any size 24/7. In an industry where "reliable plumbers" is one of customer's top requests, that means a great deal.
Laura Firszt writes for networx.com.
Looking for a Pro? Call us at (866) 441-6648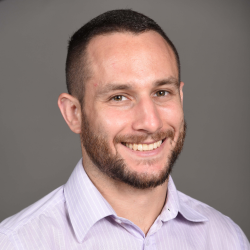 Top Cities Covered by our Plumbers