Vinyl Siding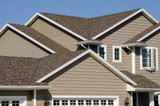 Installing vinyl siding will give your home an instant facelift and increase its value and curb appeal. What could be a better combination than installing one of the best sidings available while enhancing the value of your home?
What is Vinyl Siding?
Vinyl siding, used on homes since the 1960s, is manufactured of polyvinyl chloride (PVC), which gives it impact resistance, rigidity and strength. The many benefits to installing vinyl siding make it one of the favorite choices for homeowners. Other reasons for the popularity of vinyl siding are that it is long-lasting, easy to maintain, durable and inexpensive. According to the Vinyl Siding Institute, vinyl siding is the No. 1 choice for exterior siding across the United States and Canada. The Institute also notes the US Census Bureau statistic that twice as many homes are sided with vinyl as with any other material. When it's time to have your vinyl siding installed, make sure you hire a reliable siding contractor.
Vinyl Siding Benefits
Great Price
Vinyl siding is one of the most cost-effective choices when it comes to siding for your home. This is especially true when compared to wood siding, which often needs to be replaced, repaired or repainted. The cost of vinyl siding for your home can vary greatly depending on the grain and thickness that you choose. While initial costs may exceed the price of other materials, installing vinyl siding remains a cost-effective choice over time.
Energy Savings
Vinyl siding serves as an extra insulator for your home, reducing energy costs and saving you money.
Maintenance
Vinyl siding is low-maintenance. Maintaining vinyl siding consists mostly of cleaning it once or twice a year by spray washing or power washing it. There is no need to paint the siding and it never fades significantly from the sun.
Durability
A high-quality vinyl siding product should be able to withstand winds of up to 110 MPH and other severe weather. Vinyl siding does not normally become cracked or brittle from weather or other related issues, though it can get loose. Durability also includes lifespan, and vinyl siding is a winner in that category as well, since it can last for decades.
Color Choice and Style
Installing vinyl siding can add beauty to your home. It is available in over 400 color blends, which means that you should have no trouble picking the right color for your home. Vinyl can also be textured to appear as natural wood, a popular choice for those seeking the traditional look of wood for their home. A professional siding contractor can help you determine what color and style will look best on your home.
Other Considerations
Vinyl siding may become loose or be punctured from debris in the air during high winds.


Over time, you will need to be alert in case moisture gets trapped underneath the siding panels. This can result in rot and then cause mold to grow. If moisture is left untreated, it may seep through to the inside of the house, doing further damage.


Consider buying an extra siding panel or two in case you need to replace any part of the siding. Changes are often made to the color compositions of siding panels, so buying an extra panel will ensure that the colors match if a partial replacement becomes necessary.
Once you have decided on vinyl siding for your home, you will need to find a professional siding contractor to install it for you. Find a reliable, local and professional siding contractor.
Updated August 1, 2018.
Looking for a Pro? Call us at (866) 441-6648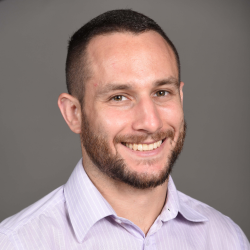 Top Cities Covered by our Roofers