Estimate the Cost of Built-In Shelves
Adding custom cabinets and shelves is a great way to maximize the space in a home. They add function and beauty, as well as high-end appeal. Built-ins range from simple shelving units built into or onto a wall to built-in desks, bars, entertainment centers and even columned units that visually and functionally divide a room. They put awkward spaces such as those beside fireplaces, under windows or under a staircase to good use.
Cost to Hire an Expert
There are different levels of expertise available. You might want to hire a professional handyman. Depending on your location, rates range from $30-$125 per hour. Ask whether you can have a flat rate for a project. A finish carpenter is significantly more expensive, but specializes in built-ins. The best way to estimate the cost is to call up an expert and ask for a quote. If you want to save money, there may be parts of the job you can do yourself to save the carpenter time and labor; ask if you can do the preparatory demolition work or the painting at the end, for example.
Also, do yourself a favor and get more than one estimate. Go on local DIY forums and ask what others paid for similar projects. Ask around the office. Word of mouth is a great resource.
Cost of DIY Built-in Shelves
If you can tackle the project yourself, there is the potential to save thousands of dollars in labor costs. Take a peek at some plans, watch some videos online and decide whether you are up to the task. A good place to start is www.diyadvice.com. The built-in section is complete with detailed material lists and plans.
When you are planning a DIY job, the cost estimate is easy. Add the cost of the amount of lumber you will need to the price of the other supplies needed to complete the project. According to costhelper.com, a do-it-yourselfer can create a built-in bookcase using 3/4-inch veneer plywood and trim for $200-$500. If you want to use oak or some other quality lumber, you can spend well over $1,000 on materials alone for a whole-wall bookshelf.
Factor in the value of your time, as well, which varies depending on:
your level of expertise
the size of the unit
whether you are building onto the wall or recessing into the wall.
A simple project might take only eight hours to complete.
Additional DIY Resources
Are your plans more involved than a bookshelf? If so, find a professional plan to guide your project. You can purchase plans, borrow them from a library or do an Internet search to get free plans online.
Another thing to keep in mind is that just because something is custom doesn't mean you can't use manufactured pieces. For example, if you are making a shelving system that includes a base cabinet for storage and bookshelves that run to the ceiling, you can use a cabinet that's either custom-ordered or standard size (if you can make it work). Simply frame it out to match the rest of the room for a custom look.
Before You Begin
Before you decide to do it yourself, take into account whether you'll need:
electrical wiring for lighting or outlets in your unit
data connections for a computer or television
a bump-out on the other side of the wall to accommodate your new built-in. Someone will need to do framing, drywalling and finishing.
If you need to hire someone to help with any of the additional aspects of your new unit, add their fee to the total project cost.
No matter how you go about building them, you will definitely enjoy the extra storage and the beauty that a custom built-in adds to a room.
Looking for a Pro? Call us at (866) 441-6648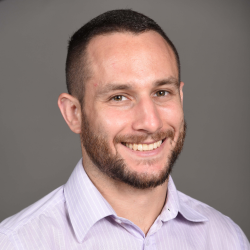 Top Cities Covered by our Carpenters