Does Bed Bug Heat Treatment Work?
Bed bugs seem innocent enough. The adults are commonly described as "apple seeds with legs." And the wee ones are called nymphs. Children are still reminded sweetly not to let them bite while sleeping tight. But make no mistake: bed bugs are real buggers. They do in fact get you when you're asleep in bed, and if you're on vacation or spending a year abroad, they'll wait for you back home -- for a year or longer.
Killing bed bugs is serious business, and heat treatment is one way homeowners avoid (or reduce) the need for chemical and other types of treatments. But does bed bug heat treatment work? It does, when you hire an experienced pest control professional to do it properly. Although the cost of any treatment, along with the blood loss from the bugs, may leave you feeling a little anemic.
Bed Bug Basics
Like cockroaches and sewer rats, bed bugs seem impossibly well adapted to survival among human populations, as though created by a sci-fi writer who really wants to get under your skin. But bed bugs do have their weaknesses, so the heroes have some slim chance of prevailing. Bed bugs are killable, and they typically don't transmit disease. That's about the extent of the good news. The bad news list is much longer:
Bed bugs are hard to kill because they're hard to find.


They fill all the cracks, crevices and dark corners of your home, and mature females lay up to 5 eggs at a time to increase their ranks.


When you go to sleep, they go to work, sucking your blood and swelling up -- much like mosquitoes -- often leaving trails of frass (poop) as calling cards.


Bed bugs are seasoned travelers, hopping into suitcases and onto clothing, hitching rides among homes, hotels and all sorts of public spaces. Once inside your home, they disperse and can get into everything ... electronics, books, stuffed animals, clothes, woodwork, shelving and, of course, beds. They love beds because they're full of crevices and secret places -- and beds are where their meals are delivered every night.
Defeating the Enemy
Bed bugs are vulnerable to extreme temperatures and some insecticides, but they've grown increasingly resistant to the latter. In any case, DIY pest control is not a good option. Chemical treatment commonly involves removing and/or bagging many household items, as well as throwing some away. This inconvenience, combined with the presence of toxic chemicals in the home, is why many homeowners prefer to kill the bugs with heat or cold.
Freezing Treatment
Freezing treatment involves blasting the bugs with pressurized carbon dioxide "snow." Pretty cool, really, but that's another story.
Bed Bug Heat Treatment
For heat treatment, professionals wheel big electric heaters into your home and crank up the heat to about 135°F. Another method is to blow in hot air via your ductwork, fed by an outdoor, propane-fueled heater. Steam-heat is also used by pros for localized eradication.
Bed bug heat treatment works by drying out the bugs' bodies. Temperatures above 118°F kill them quickly, but the trick is to get every square inch of your home to that temperature. That's why you can't just turn up your home thermostat and sweat it out for a while; it simply won't get hot enough, and all the places bed bugs like to hide will stay much cooler than the open areas.
Heat treatment pros use sensors to monitor temperatures in all the nooks and crannies. Once a deadly temperature is reached, they keep the heat on for an hour or more, hopefully killing all bugs and eggs in the house. The heat doesn't damage most household items, but you have to remove some things, like meltable plastics, oil paintings and pets.
Effectiveness and Cost
Now that we've answered the question "Does bed bug heat treatment work?" your next big questions are likely to be: "Is it the best treatment?" and "How much does it cost?" These are tougher to answer. Both depend on your house and the severity of infestation. Many exterminators offer more than one type of bed bug treatment and may employ a multi-pronged approach -- involving general heat treatment followed by localized chemical, steam or cold applications as needed, as well as encasing mattresses and other bed bug hangouts for extra protection.
The cost of bed bug heat treatment can range from $500 to several thousand for complete treatment of a single-family home. Heat treating alone may cost between $2,000 and upwards of $6,000. Treating apartment buildings easily runs into tens of thousands. Some extermination companies offer free home inspections, while others charge for this service. You can learn more about certification of pest management companies in your state through the National Pesticide Information Center.
Don't Wait for the Sequel
No modern-day thriller would be complete without a false ending. The villain has been slain and peace restored...Oops, someone's rising out of the bathwater with a kitchen knife. Bed bugs do indeed have a fatal attraction to your home, or more specifically, your blood, so they tend to show up again like the risen dead.
This is why experts recommend ongoing maintenance as part of Integrated Pest Management, or IPM. An IPM approach involves keeping the home clean and as clutter-free as possible, as well as checking for the presence of bugs periodically to nip any potential infestations in the bud. As the saying goes, more or less, don't let those unwanted guests bite.
Philip Schmidt writes for Networx.com.
Updated October 28, 2018.
Looking for a Pro? Call us at (866) 441-6648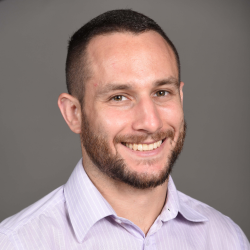 Pest control Average Costs
Top Cities Covered by our Exterminators