Do Your (Interior) House Painting Homework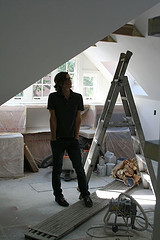 When your home's interior needs a decorating boost, painting is a cost-effective method which can give you a great new look with a price tag much lower than that of a complete renovation. Whether it's to be a DIY or a professional job, advance planning and preparation will make the painting work go faster and more smoothly … and most likely save you money to boot! Here's a "to-do" list that will get you started off on the right foot.
Get the Approval of Your Landlord or HOA
As a renter, you'll need your landlord's okay before doing any non-removable decorating. However, depending on your relationship and the conditions set out in your lease, he or she may be willing to chip in for a much-needed upgrade. If you own your home, you might assume that your homeowners' association has no authority over interior work ... but you could be wrong, as in the case where a common wall or floor is shared with a neighboring townhouse tenant.
Verify Your Budget
Find out the going rates for both paint and painters (if you plan to hire a pro) to avoid any last minute surprises. Don't automatically hire the cheapest painting firm; check around to find a company with good local recommendations. Most contractors take a portion of the price up front, with the balance payable on completion of the work.
Find Temporary Housing if Necessary
Although a single coat of latex paint will dry within a few hours, you might still want to escape from your home for a day or two. This is especially true when you are having several rooms painted or your family includes an infant, elderly person, asthmatic or allergic individual or a house pet.
Research Your Paint and Colors
Here's the fun part – browse decorating websites or magazines for ideas and news about the latest, trendiest shades of paint. Your choice of colors will be influenced by whether you are preparing to put your home up for sale. Realtors advise selecting pale, neutral shade to attract prospective buyers. Be sure to opt for low- or no-VOC paint, which is durable, cost-effective and less harmful to human and environmental health. Choose good quality paint that will last for years.
Clear Out Your Home
Move out as many of your possessions as possible, including furniture, art, light fixtures and other hardware. As well as minimizing possible damage, this step will make it easier for the painter to move around and access all areas of the room. You may want to take advantage of this opportunity to declutter, getting rid of superfluous items.
Prep Your Surfaces
Hammer in any protruding nails and repair minor holes, cracks or dents with spackle. A bleach solution followed by thorough rinsing may be used to remove small patches of mildew. Scrape and sand peeling paint but test first for lead paint if your home was built before 1978; special safety precautions will be required. Extensive mold or damage should probably be left to a professional. Even if your walls and ceiling appear clean, give them a good scrub to remove dirt, dust and cobwebs. Vacuuming will also help, especially if you have just sanded.
Ensure Sufficient Ventilation
Turning on interior fans as well as opening windows and doors will not only make the painting itself more pleasant, it will also make the paint dry faster. Warm, breezy, non-humid weather, typical of Arizona's spring and fall, is ideal for your Mesa house painting.
Light the Room(s) Adequately
Make sure there is enough light for you – or the professional painter – to accurately determine whether the paint provides smooth, even coverage. If your existing fixtures do not give adequate illumination, clamp lights should be added.
Cover Up
Cover your floor, as well as any furniture you were not able to move out. Protect your head and hands as well with a cap and gloves if you are doing the work yourself.
Laura Firszt writes for Networx.com.
Looking for a Pro? Call us at (866) 441-6648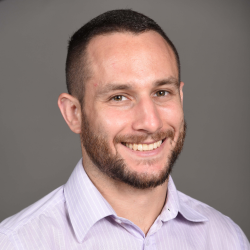 Top Cities Covered by our Painters