Cost to Clean Ducts in House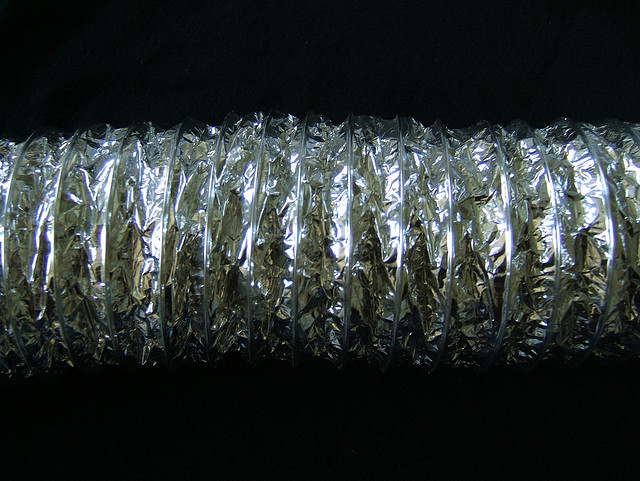 Do you start coughing or develop a scratchy throat every fall when you turn on your furnace for the first time? What feels like a mild cold virus could be your body reacting to airborne allergens and contaminates. Like Pandora's Box, central heat-and-air systems unleash millions of microscopic dust mites and potential toxins into the air you breathe. The cost to clean ducts in house HVAC systems will set you back $350-$1,000, depending on where you live, your house size and whether the duct-cleaning company services the HVAC unit's blower, coils and other components.
Indoor Air Pollution
The Environmental Protection Agency (EPA) suggests that the air in some homes is up to five times more polluted than the air outdoors. In addition to circulating dust and pollen, ducts, especially in humid climates, can be incubators for mold, fungi and bacteria. Changing your return-air filters every month will reduce the amount of airborne pollution drawn into the system through the return-air vents, but it won't stop the development of these harmful contaminates from lingering in your ducts and infiltrating the air every time the HVAC system kicks on.
Signs That Your Ducts Need Cleaning
While you can't see what's hidden deep in your home's ductwork, you can remove floor registers and look in the visible part of the ducts for dust and dirt buildup. If you notice a film of new dust on your furniture soon after you finish dusting, it could indicate a high amount of particles floating around in the air. Check the filters. If they're dirty, your HVAC system is drawing in dusty indoor air. If you notice a musty or "sour" smell when the furnace comes on, the ductwork could be harboring mold. Sneezing, wheezing and runny eyes are all signs that the air inside your home might not be as pure as it looks.
New House Duct Cleaning
Homeowners are often leery about spending money to clean ductwork in a brand new home. They figure if it's a new home the ducting should be clean, right? Unfortunately, that's usually not the case. During the construction phase, sawdust, drywall dust, dirt and debris can drop into floor registers. In the best-case scenario, builders and subcontractors cover floor registers to keep debris from falling in, but if they're working in cold or hot temperatures, they often need to run the HVAC unit to maintain a uniform indoor temperature. During construction, ducts are prone to collecting inordinate amounts of construction-related dust. Having the ducts professionally cleaned before moving into the home is a good idea.
Getting the Most for Your Money
Accurately estimating the cost to clean ducts in house ventilation systems varies from company to company. The lowest estimate doesn't always reflect the best service. Call your local building authority to find out if duct-cleaning services must be licensed in your state, and get estimates from at least three companies. Ask what types of ductwork the service company is setup to clean. Most homes have standard sheet metal ducting, but if your home has flex ducts or fiberglass ducting, the company doing the cleaning will need special equipment. Ask each service company for two or three references of former customers who have the same type of ductwork you have.
What to Expect on Duct-Cleaning Day
Most duct-cleaning services follow some standard procedures. The technicians will locate and inspect all access points to the home's duct system. If your home is more than a few decades old, they'll check for the presence of asbestos insulation before proceeding. If asbestos is present, an asbestos remediation company must remove it before the duct-cleaning company can do its job. Cover your carpets and upholstered furniture before the duct-vacuuming process starts. The technicians will use special vacuuming hoses with brushes to dislodge stuck-on dust in the ducts and suck it away. The process takes about 2-4 hours for an average 1,600 sq. ft. home. Plan to install new return air filters after a duct cleaning.
Specialty Duct-Treatment Services
Bacteria, mold or insect eradication services can increase the cost to clean ducts in house ventilation systems by a few hundred dollars, and whether they're worth the price is debatable. Treating the ducts with biocides, pesticides or applying a spray sealant can reduce mold and bacteria but the jury is still out on whether these chemicals pose a risk to humans and animals. The EPA regulates disinfectants, pesticides and fungicides, and is a good source of information for homeowners who are concerned about the safe use of these chemicals in ductwork. Be aware that the application of sealants is controversial and there are no long-term studies that verify the safety and effectiveness of these products. If you have any questions about that safety of a recommended product, contact the National Air Duct Cleaners Association (NADCA). Currently, the EPA has not approved the use of any biocide on fiberglass ductwork.
Dust-Busting Tips
Homeowners wanting to reduce the cost to clean ducts in house HVAC systems can install high-efficiency return-air filters instead of less-expensive filters that do not block dust mites and pollens as well. Avoid letting family pets sleep on floor registers. Vacuum your home often with a high-efficiency vacuum, and use a vacuum nozzle to suck up visible dirt or debris that falls into floor registers. Consider getting a cleaning quote from a local cleaning company to ensure dust is regularly being mitigated throughout your home. Take precautions to reduce the risk of mold growth in ducts by not placing potted plants on floor registers and having your in-house humidification system inspected annually. Proper duct insulation reduces the risk of condensation building up in the ducts.
Glenda Taylor writes for Networx.com.
Looking for a Pro? Call us at (866) 441-6648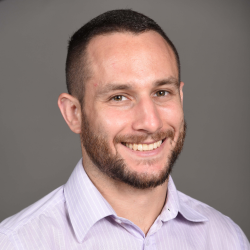 Heating & cooling Average Costs
Top Cities Covered by our HVAC Contractors