Broken Doorbell Troubleshooting and Repair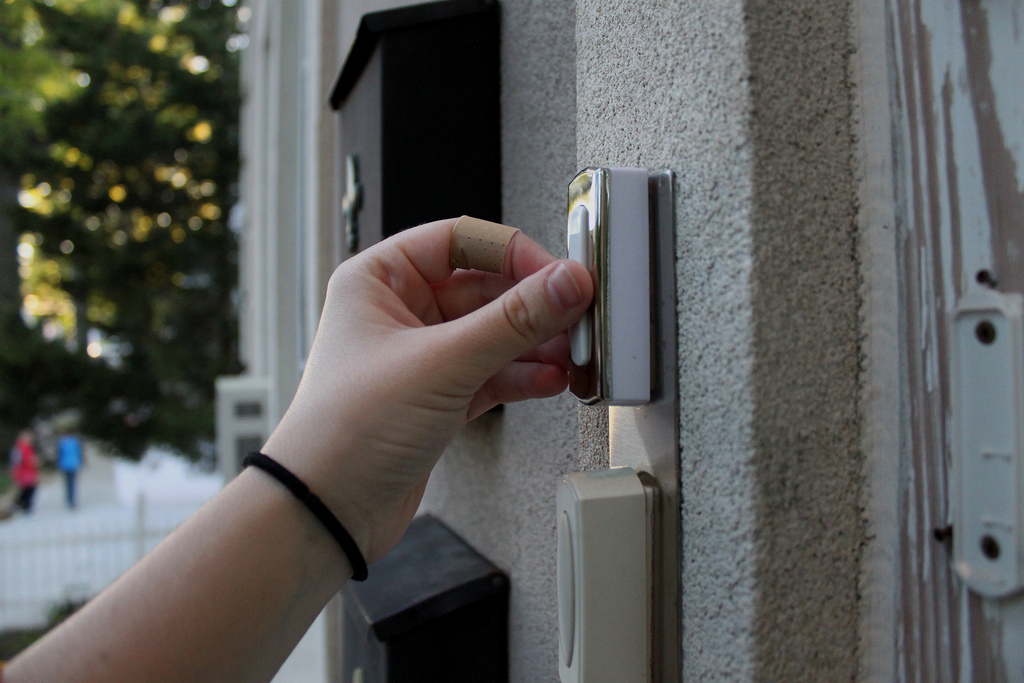 It's amazing what a problem a broken doorbell can be. You're likely to miss drop-in visits from friends and family, time-sensitive deliveries, and possibly even important clients, if you work from home. Good thing that repair (or even, if need be, replacement) of a broken doorbell is usually a simple and affordable fix. Find out how.
Hardwired Doorbells
Nowadays there are 3 types of doorbells available: hardwired, battery-operated wireless, and "smart" wireless.
This article will discuss traditional hardwired doorbells, which are wired right into the door frame and generally found in older homes. They are composed of the following parts:
The button
The bell or chime mechanism
The electrical junction box, which contains a transformer
Although they were made to be quite durable, over the years you can eventually end up with a broken doorbell.
Troubleshoot and Fix a Broken Doorbell
First, check the power supply. Your first step is to take a quick look and make sure that there is a functional electrical supply to your broken doorbell. Rule out obvious problems such as a power outage or a tripped breaker (or blown fuse, since we're talking older homes here).
Next, test the button. Surprisingly, that little push button is the culprit 90 percent of the time when you have a broken doorbell -- good news if you'd like to attempt a DIY inspection, because the button is easy to check and to fix. Simply unscrew the button and pull it away from the wall. Verify that the button's electrical connections are tight and that the wires are securely fastened to the terminal screws. Adjust the connections if they are loose.
After that, check the bell unit. Once again, make sure that the electrical connections of the bell unit are secure, tightening them if necessary. Test the power supply with a low-voltage meter. If the meter lights up, you might have a mechanical issue, which may be helped by cleaning. Handling the broken doorbell parts gently, use a clean small paintbrush to remove spiderwebs or dust. Follow up by wiping the mechanism with contact cleanser or rubbing alcohol on a cotton swab.
Install a new button, if needed. If your doorbell still doesn't ring after you tighten and check the button's connections – or two buttons are wired to the same system (for the front and back doors) – and only one is working, buy a new button. The cost of a replacement for your hardwired doorbell's button starts at $2.00 for a simple illuminated plastic model. (Of course, you can opt for something more stylish, such as an elegant oil-rubbed bronze version … if you don't mind spending $60.00 or so.)
Get expert help for electrical issues. If you aren't successful with any of these fixes, the fault is most likely in your bell's transformer or the hardwiring. When you're up against these more complicated repairs, it is recommended to hire a licensed electrician to get your broken doorbell working again.
Alternatively, install a smart doorbell. When you have a broken doorbell that doesn't respond to DIY repair, you might want to turn a lemon into lemonade. Take this opportunity to upgrade to a smart wireless doorbell. Besides being easy to install, a smart doorbell offers lots of conveniences, like longer range, customizable chimes, flashes to supplement the sound, and in the fanciest models, built-in cameras so you can ID who's at the door.
Laura Firszt writes for networx.com.
Updated December 20, 2018.
Looking for a Pro? Call us at (866) 441-6648