Arranging Eclectic Furniture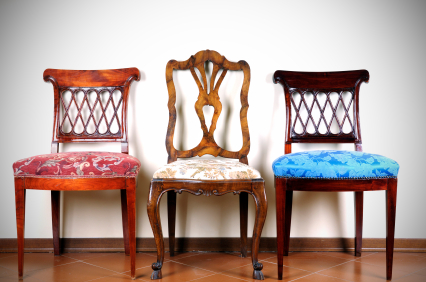 One of the most difficult design styles to really get right is an eclectic one. Whether we're trying to make something out of our parents cast-offs in our first apartment, or we're pulling together a lifetime of special finds, the success of the mix and match of eclectic furniture comes with practice and a keen eye for scale and proportion. Nothing makes a room look wrong faster than one with furnishings that are out of scale with each other and the room itself.
Space and Proportion
Having an eye for scale and proportion is something that some people are born with, but is easily learned as well. It can be as basic as making sure that a piece of furniture fits well in a room allowing for people to walk around and doors to swing freely, or as complicated as making two unmatched side tables appear to be the same size. So, the first thing to keep in mind when pulling together an eclectic mix of furniture is to make sure the pieces you want in a room all physically fit in the space without impeding movement. Once that part is done, you will want to create groupings of eclectic furniture to enhance conversation, or group around a focal point like a TV or fireplace.
Creating Zones and Surfaces
So, you now have furniture that fits the space and is sorted in small groupings (space permitting) for TV viewing or conversation. These more intimate zones of furniture create a more human feel, which always enhances the harmony of a space. Within these zones, you will want to be sure that there is proper surface space for lamps and other accessories, as well as seating. As you focus in on your needs and make use of the furnishings you have on hand, you will see how a range of eclectic furniture will start to come together.
Now, back to the unmatched side tables. Again, with a focus on proportion and scale, in your minds eye, draw a box around each piece. Is one tall and narrow, while the other is short and wide? Regardless of the style or material of the tables, a balanced proportion will make them seem more matched than anything else. A short side table paired with a side chair, or placed near a window, will make it seem bigger and more substantial, whereas the larger side table will feel smaller if it's left more alone. You can visually build up the height of the lower table by placing books on top of the table to support a lamp, or add some taller vases or other accessories. Again, it's all about making these tables feel more similar than they actually are.
As you apply these same principals of scale and proportion to other areas of the home, you will begin to see how much they affect the final look of the space. A room decorated with the most beautifully matched antiques will feel wrong if the scale is off. And yet, a space filled with Ikea and Mom's basement gems will hang together if the furnishings are placed within the right scale and context.
Pulling Together Eclectic Furntiture
Ultimately, the goal is to "pull together" a grouping of eclectic furniture. In addition to scale and proportion, there are other tricks one can use. In her modern fresh dining room, actress Sarah Jessica Parker painted a group different style dining chairs all black and partnered them with a simple white table. This simple grouping didn't diminish the uniqueness of each chair, but instead pulled them together and made them work.
Pulling together different pieces of furniture by using matching or coordinating fabrics works well, as does mixing painted pieces in with stained wood furnishings. While it's harder to mix different wood types, if they are balanced with other materials - metal tables or painted cabinets, a mix of wood species will hang together nicely if they work well functionally as well as proportionally.
The key is to work with the overall form of a piece and pair it with similar shapes. The fine detail of finishes and design styles will recede as your space becomes more about the whole and less about the individual.
Looking for a Pro? Call us at (866) 441-6648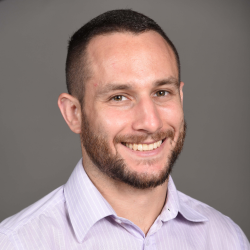 Top Cities Covered by our Remodeling Contractors