---
Home-improvement stores and home-and-garden TV shows often encourage novice homeowners to challenge themselves with something more difficult than painting a room: Go ahead and remodel that bathroom or install a kitchen island — you don't need a contractor or crew.
But if you aren't familiar with the bureaucratic processes or local codes, a much bigger obstacle might be obtaining permission to even begin a project as simple as a ground-level deck.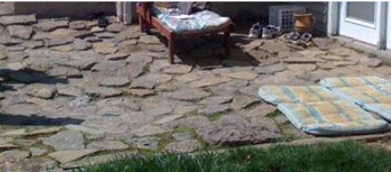 Our dilemma involved creek-rock surrounded by sand, which the previous owner believed would settle and harden over time like concrete to create a patio. It didn't. The sand washed into the grass and got tracked inside with the dog, leaving the top 2 or 3 inches of the rocks exposed like jagged icebergs waiting for a victim.
That time came at a Halloween party when a clown, already encumbered by his giant shoes, took a spill. It was funny at the time (he just got a boo-boo on his elbow), but underlined a safety issue that we took to the township.
My brother-in-law, who is a graphic designer and has done the drawings and construction for several decks, drafted a design for a ground-level deck that would remove the safety issues but allow a walk-out from our sunken living room.
Excited at the prospect of removing the eyesore, we busted out the wheel barrow and pulled up the icebergs, happy to have the sweaty task out of the way.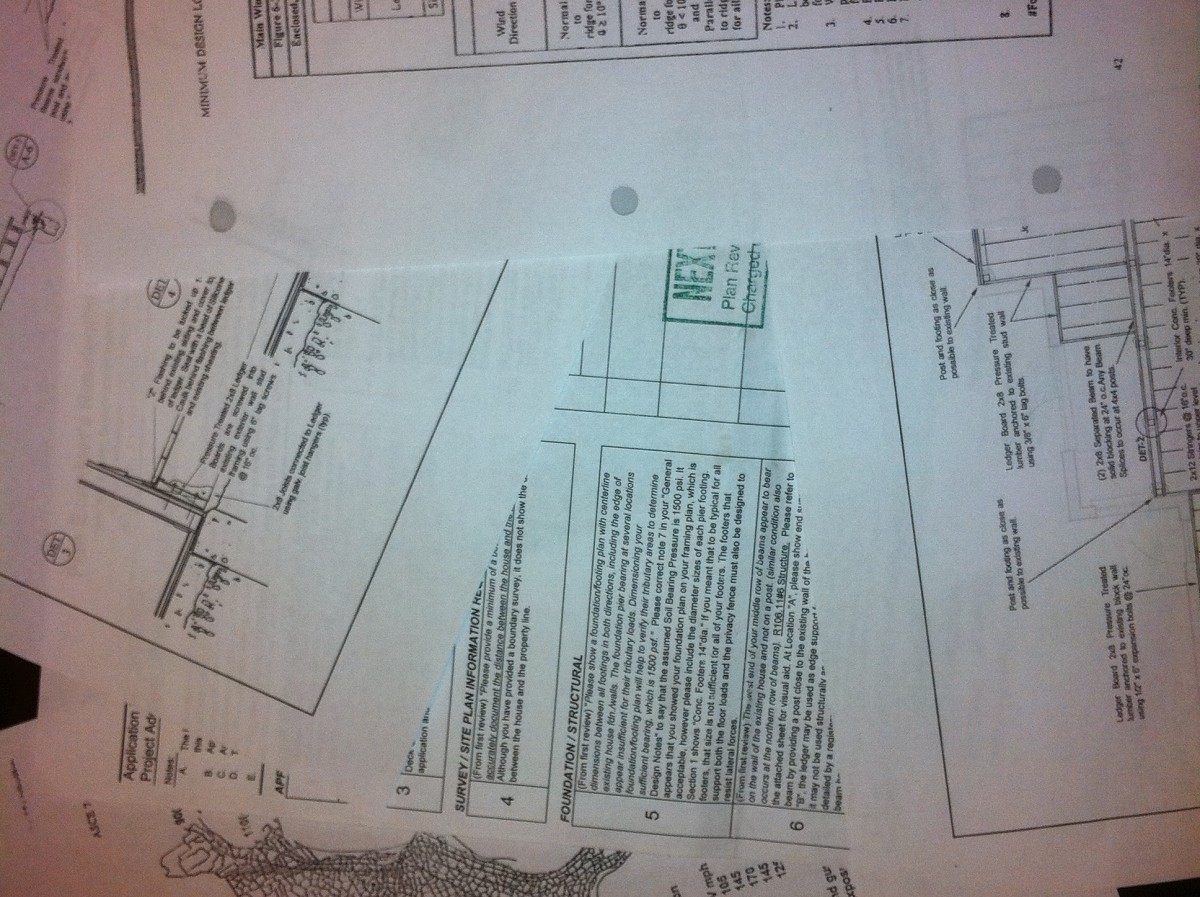 We turned in the carefully checked plans and discovered we would need a variance from the township to build in this area on the side of our house. This required presenting our case in front of an appeal board, along with letters of support from neighbors and $500 to pay for notifications to be mailed to all residents in a 1-mile radius and a massive "Notice of Zoning Appeal" yard sign that we had to wear like a scarlet letter much too dramatic for a ground-level deck.
With approval in hand, we headed to the county and entered a gauntlet filled with a steady stream of fees and rejections but no support.
Although the zoning permit was required before getting a building permit, there was an interesting catch-22. While the zoning variance allowed the deck to reach the property line, a county fire code would not: crucial information that might've been useful before we spent $500 seeking approval on a plan that was doomed to fail.
A revised drawing brought the dimensions within the legal limits yet a series of four rejections followed, for a variety of maddening reasons not listed in the handy guidelines given to homeowners: Our address wasn't repeated on every page; the footers weren't hefty enough "to support a concrete parking garage," as my brother-in-law described it.
While others on our street constructed perfectly sturdy decks and stairs without permits, and the roofs of other homes sagged between 2-by-4 supports that kept bags of trash dry on the front porch, we sat in limbo, spending hundreds of dollars for permission to improve our home – and neighborhood – with nothing to show for it.
The capstone was a request for documentation that the attached privacy fence would be able to withstand the wind shear of our region, where wind power really isn't considered a viable energy source. We began to seriously question if the whole experience was a cruel practical joke.
Friends-of-a-friend who work for an engineering firm were gracious enough to compile 21 pages of evidence that, no kidding, included a map of wind regions in the U.S. and data like the "friction angle of soil" and the "passive soil coefficient."
When the inspector accepted the tome but rejected the plan this time because the framing attachments, although structurally superior, weren't the style the county prefers, we were done. We would have to pay for reviews beyond this fourth round, and wouldn't be able to begin the deck- building project before the township variance expired.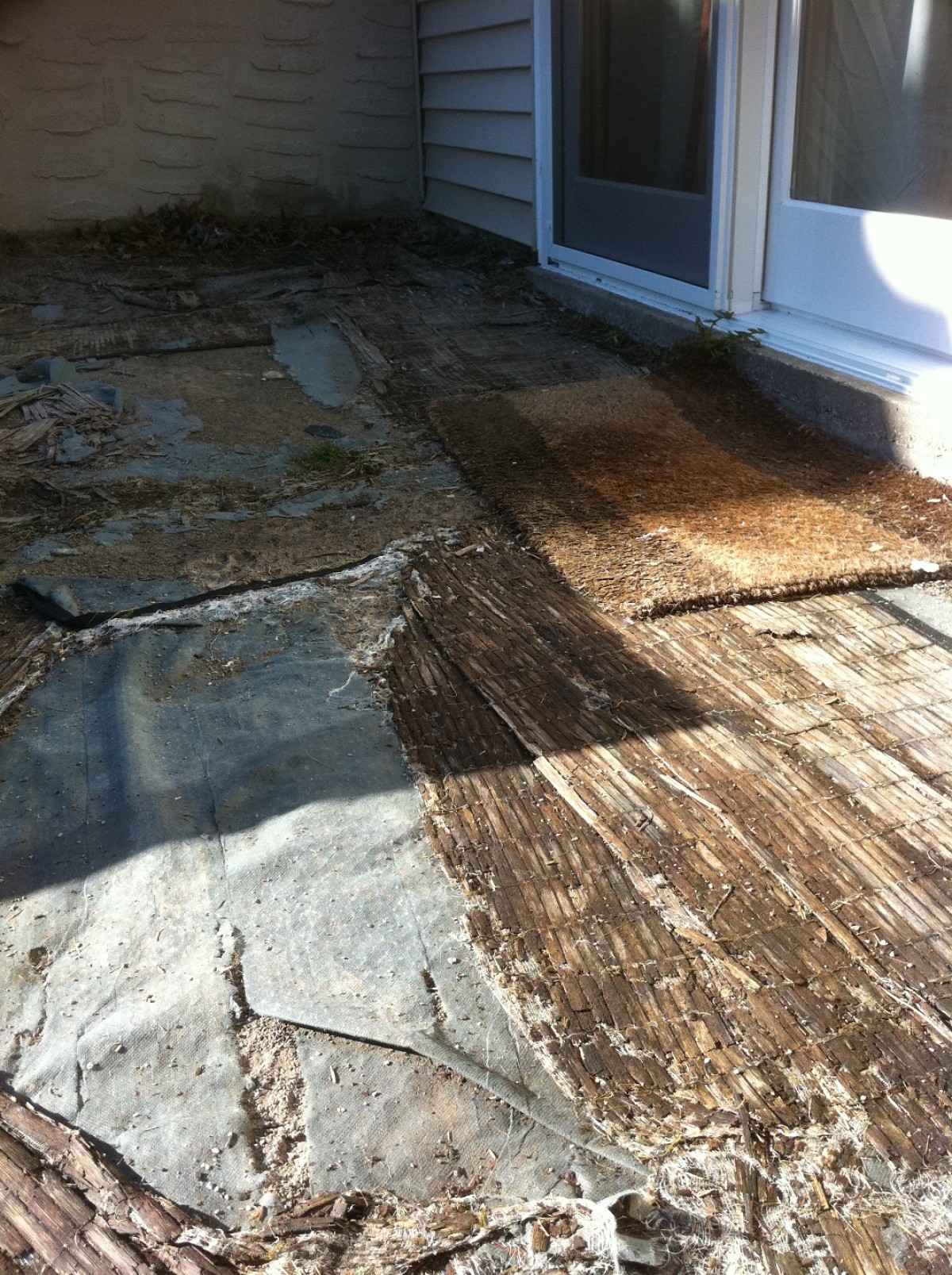 For now, we're trying our best to ignore the sand, the landscaping plastic once buried beneath it, and the remains of bamboo rugs we bought for $5 each as a Band-Aid before a party. There may be a patio in our future, but one that doesn't require a permit.
Amy Howell Hirt is navigating the waters of Cincinnati remodeling contractors. Read more stories like this - http://www.networx.com/article/real-home-saga-the-deck-permit - on Networx.
---
Top Cities Covered by our Landscapers: