How to Choose Exterior Color Schemes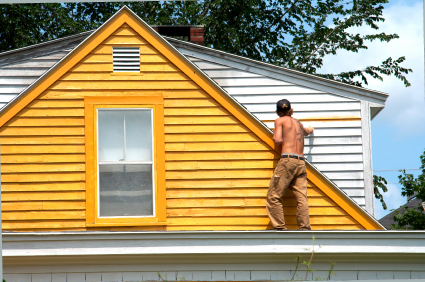 Choosing paint colors for the exterior of your home can be one of the most daunting design tasks you will face, as it requires the ability to envision how a tiny paint chip will look multiplied by a thousand. It's a difficult task, but not impossible.
Find Your Style
The first thing to consider is the style of your house. There are many traditionally popular colors and color combinations that go well with different architectural styles. If your home is a classic Cape Cod-style house, you will not go wrong with whitewashed clapboards and dark green trim, or white with black trim and a snappy red door: very Main Street USA. If your home is not a classic Cape, but you'd like it to feel more like one, this color combination will work to bring out the essence without changing the architecture.
The Benjamin Moore Website offers an excellent photo section with the most common styles of homes; this might help you determine to which style category your home belongs.
Match Your Colors
One of the tried-and-true methods for selecting an exterior color scheme is to simply drive around your town and see what others have done. When my parents were buying a home from a builder, he asked them what color they wanted the house painted. They drove around and found a home that was a similar style to their new house and had a color scheme that they loved. The builder simply rang the doorbell of the inspiration home and asked! Even if you don't want to ring a stranger's bell, it's simple enough to drive around and photograph homes you like. Bring your photos to a local paint store and the staff can help you find colors that match.
The Internet is another wonderful resource. Once you've determined the style of your home, do a Google Image search of that style. You will be amazed at the endless collection of inspiring photographs that will suddenly be at your fingertips.
Another option is to visit the Sherwin Williams Website. It offers a Color Visualizer tool that allows you to envision how different colors look when paired together. You can select one of the generic house styles, or upload your own photograph.
Test Your Choice
Once you have come to a decision on which colors you would like to paint your house, it is always recommended that you do a test patch to see how the paint and trim colors will look on your actual home. While this may seem like a lot of extra work, it can potentially save you time and money down the road. Remember, even with all the tools outlined above, you are still basically trying to envision how a small piece of color on a paint chip will look covering a large area. Even professionals can make mistakes - but this is a costly one. Paint several square feet around a window and also paint an area of trim with the new trim color. This will help you see how well the trim goes with the paint and how it all looks on a large scale in different lighting situations.
Ultimately, by taking these small steps (determine your house style, find inspiration from other homes either locally or online, use technology to help visualize your color combinations and paint a real-life test patch) you will come to an attractive exterior color scheme that works well on your home for years to come.
Looking for a Pro? Call us at (866) 441-6648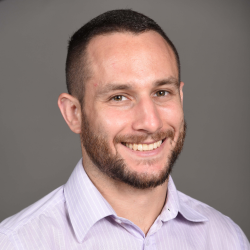 Top Cities Covered by our Painters