Tips for Cleaning Electronics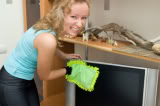 Dust is annoying, and it's not good for anyone — especially those who suffer from allergies. Not only is dust unhealthy for people, but it has the potential to ruin your electronic devices. Dust buildup on and in electronics tends to block essential components like fans. This may lead to overheating electronics, which is likely to end up ruining them over time. Protect your valuable electronics with our simple tips.
Tip 1:
Use a cloth or microfiber duster cloth to clean electronics. Another good product to use for cleaning is an electrostatic duster, which works well for removing dust. For anything with a screen, never use a paper towel, as it could scratch the screen. Consider utilizing old, discarded t-shirts or undershirts instead, as they are non-scratch, won't shed lint, and can easily be washed and used over again.
Tip 2:
Always read the manufacturers' instructions on recommended methods for cleaning your electronics. A television screen and a laptop screen are two very different products, so it's important to find out which cleaners and methods of cleaning are recommended for the specific appliance or material you need to clean.
Tip 3:
Spray the cleaner onto your dusting cloth rather than on the electronic product itself. This is a much safer method than spraying the electronic, because it avoids the danger of getting moisture into delicate components. Speaking of safety, make sure to unplug your electronic devices before cleaning them.
Tip 4:
Give special cleaning care to DVD players. These devices attract a lot of dust, and heavy dust buildup can not only ruin the DVD player over time, but also cause potential harm to your DVDs.
Spills
Spilled liquids on electronics can be a huge problem, but they're less troublesome if you act fast and take some smart steps.
Step 1: Turn off and unplug the electronic device immediately.
Step 2: Try to gently wipe up as much of the spill as possible to keep it from spreading. Once you have cleaned up the liquid then you should assess the damage to determine whether you need to contact a professional to fix your electronic product. Be aware that sugary soft drinks or juices are more likely to do damage than plain water.
Step 3: If a small amount of liquid seeped into the device, you may be able to let it dry out, or to remove the cover pieces and wipe up the inside. Use extreme caution when trying to do this yourself, and be aware that many warranties are void if you remove cover pieces from electronic devices.
Step 4: If your electronic device survives its mishap, be careful to keep it away from all liquids in the future.
Updated September 5, 2018.
Looking for a Pro? Call us at (866) 441-6648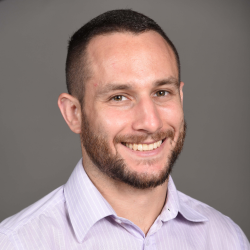 Top Cities Covered by our Cleaning Services