Cleaning Up Household Biohazards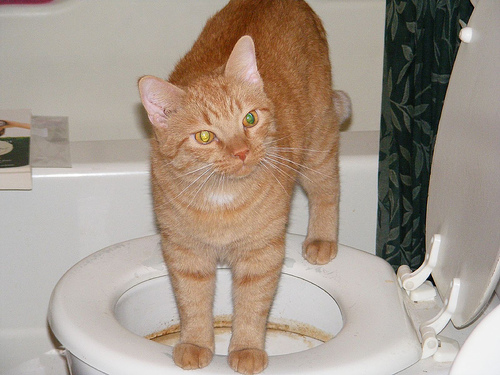 After working in the health care field for over 15 years and raising two children, I have more than a passing familiarity with biohazards. I think there is a tendency for many of us to feel that biohazards such as blood, feces and vomit in the home are somehow less dangerous. This is a mistake!
It's important to know how to clean up biohazards thoroughly and safely Hopefully, the cleanup will also spare your furniture, carpets and drapes.
How to stay safe from biohazards
Wearing protective clothing, face masks, or eyewear is probably over the top for most people, but everyone can at least practice the simplest form of protection from biohazards, which is to wear disposable gloves while cleaning up.
Latex or rubber gloves can be kept in everyone's kitchen and bathroom. Disposable gloves are cheap and may be bought at any pharmacy and most grocery stores.
Please remember, you may not know everything about a family member or friend's medical status. They may not even know, so it's up to you to protect yourself. You can potentially be exposed to Hepatitis B or C, HIV or other blood-borne pathogens. If handling feces, you could end up with Hepatitis A or parasites. Vomit can contain any number of components, including blood.
First contain the biohazard
Naturally, you don't want a bigger, more costly mess to clean up. Once you have donned your disposable gloves, bring a wastebasket with a plastic liner to the spot you need to clean up. For solid material, use a dust pan or similar item to scoop the material into the waste can. For blood or other liquids blot with heavy paper toweling or an old cotton towel you won't mind tossing. You can also contain the fluids with an absorbent product such as kitty litter or salt.
When you eventually dispose of the biohazard in the trash, please make sure to double-bag and have no sharp objects in the bag that could pierce the bag. Wash your hands thoroughly after disposing of the waste.
Cleaning up blood in the household
If you have a spill on a hard surface, clean with paper towels and a bleach solution. Bleach will kill most viruses and pathogens. The Mayo Clinic suggests leaving bleach solution on contaminated areas a minimum of ten minutes. Wash the area with a detergent solution and rinse well. Dry thoroughly and dispose of the waste and used paper towels properly.
For fabrics, seltzer water -- if applied quickly -- is great for getting a good portion of the remaining blood out once you have blotted the area. I've cleaned up blood with seltzer many times.
Alternatively, flush blood from carpeting or cloth-covered furniture with repeated applications of tap water (don't use hot water, or you may set the stain), and then sucking up the fluids with a wet-vacuum. Continue until the stain is removed. For a large spill, you may need to have a professional clean the area.
Feces and vomit, be it pet or human
Children and pets have been known to make remarkable messes with their vomit and poop all over the house. Feces contain pathogens, such as bacteria and parasites. Clean hard surfaces by getting up as much solid as possible (sprinkle vomit or diarrhea with absorbent material -- kitty litter, baking soda, and the like -- to make it easier to handle) and using a disinfectant cleaner.
Carpeting naturally takes more work. Some stubborn stains may require a professional carpet cleaner. After getting up as much solid as possible, the blog Army Wife Toddler Mom suggests using hydrogen peroxide to clean the carpet. If a stain remains, most commercial rug cleaners will take out the discoloration and smell. Always test a small area of the rug before applying hydrogen peroxide or any carpet/fabric cleaning product.
Flush or double bag the poop or vomit and any toweling (don't flush the toweling) you used and dispose of it with the garbage.
REMINDER: Following the cleanup of a household biohazard, always wash your hands well after you remove your protective gloves.
Cris Carl writes for networx.com.
Updated March 21, 2018.
Looking for a Pro? Call us at (866) 441-6648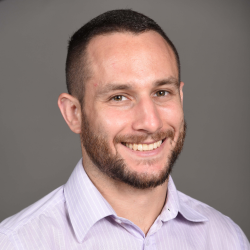 Top Cities Covered by our Cleaning Services