About Cabinet Refacing
If your cabinets are dated, but still sound, cabinet refacing may be the answer to a new look. Cabinet refacing is the process in which a new skin of wood veneer or other covering like RTF (rigid thermofoil) is applied to the cabinets. These coverings may be prefinished or unfinished wood , or a man-made material. Drawer fronts and new cabinet doors are often paired with the cabinet refacing project to complete the mini kitchen remodel. The drawer fronts and doors pictured here are examples of inset panels with additional moldings.
Hardware and Cabinet Basics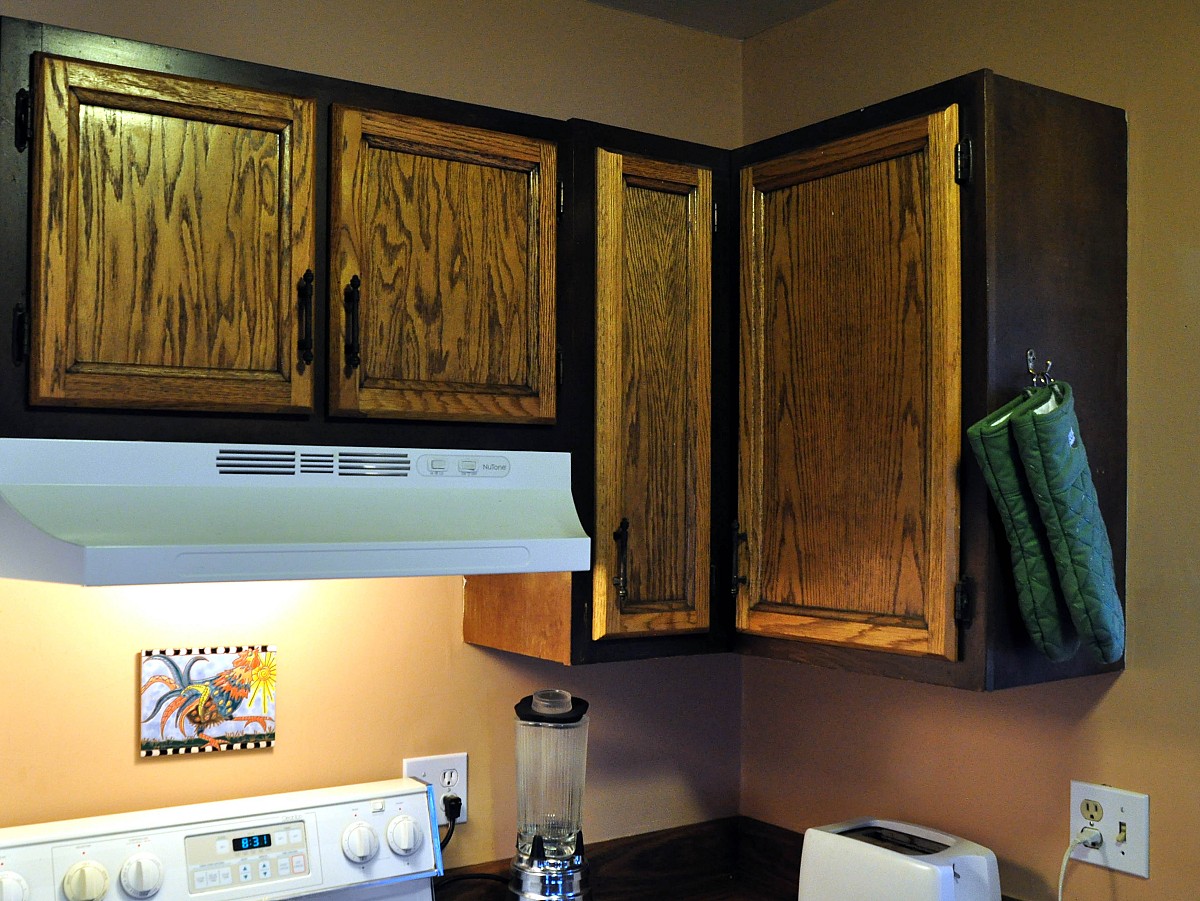 The decision to reface rather than replace may lie in the hardware and quality of your cabinets. If your drawer slides are creaky, loose or wobbly, or if your cabinets are no longer square and true, complete new cabinets may be needed. I have seen dozens of cabinets that were made from simple particleboard, and once wet due to some old leak, have been reduced to crumbling ruins of sawdust. Spending money to reface cabinets of this quality is not a wise investment.
Types of Veneer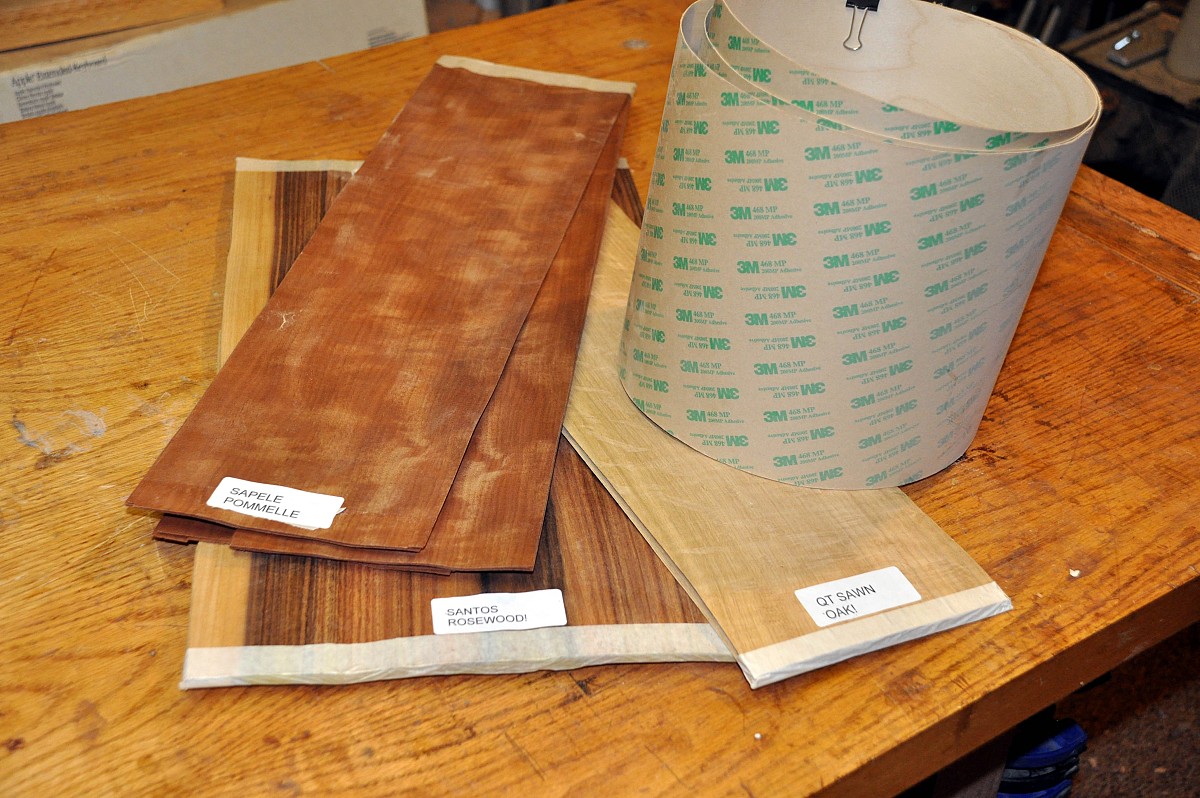 Veneer is a thin layer of wood; how thin depends on the application. Many DIY'ers and commercial refacing outfits use PSA (pressure sensitive adhesive) veneers. PSA veneers are the easiest for most people to use as they are very thin, thin enough to cut with scissors. The peel and stick nature of the PSA adds additional simplicity.
Another thin veneer uses heat-activated glue, and is sometimes called "iron on" veneer. This type is often used as edge banding for plywood products and can be applied to the edges of face-frame cabinets.
Solid wood veneers are thicker and are glued or nailed in place. These thicker pieces, about 1/8" compared to the 10 mil. for standard veneers, typically run a bit more expensive. Cutting this material requires more conventional woodworking tools like a table saw and chop saw and can be a bit more complex in their installation. Pictured above are samples of normal wood veneer in a few species, and a coil of PSA veneer in birch.
Drawer Fronts or New Drawers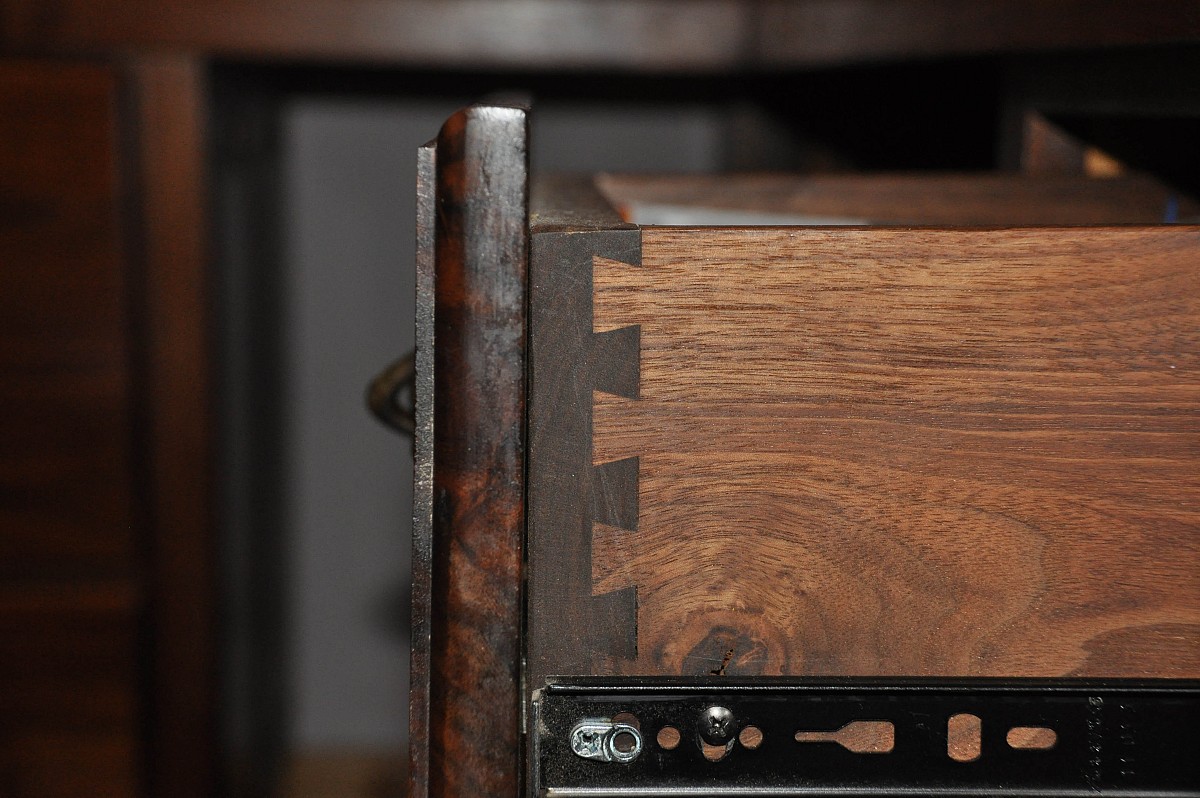 Many cabinet drawers fronts are often added to a drawer "box" and can be easily replaced, while other drawer fronts are integral to the drawer assembly. If yours fall into the latter category, replacing the whole drawer is the normal route to take. Cabinet door manufacturers often do drawers as well, so stick with the same company to ensure a uniform look. Obviously new drawers cost more than just fronts, but this is a great opportunity to upgrade into a more robust design if you choose. Dovetailed boxes not only look great, but are a time-tested method to strong construction. Here is a dovetailed drawer; this drawer front is separate from the "box" and could be replaced.
Cabinet Door Replacement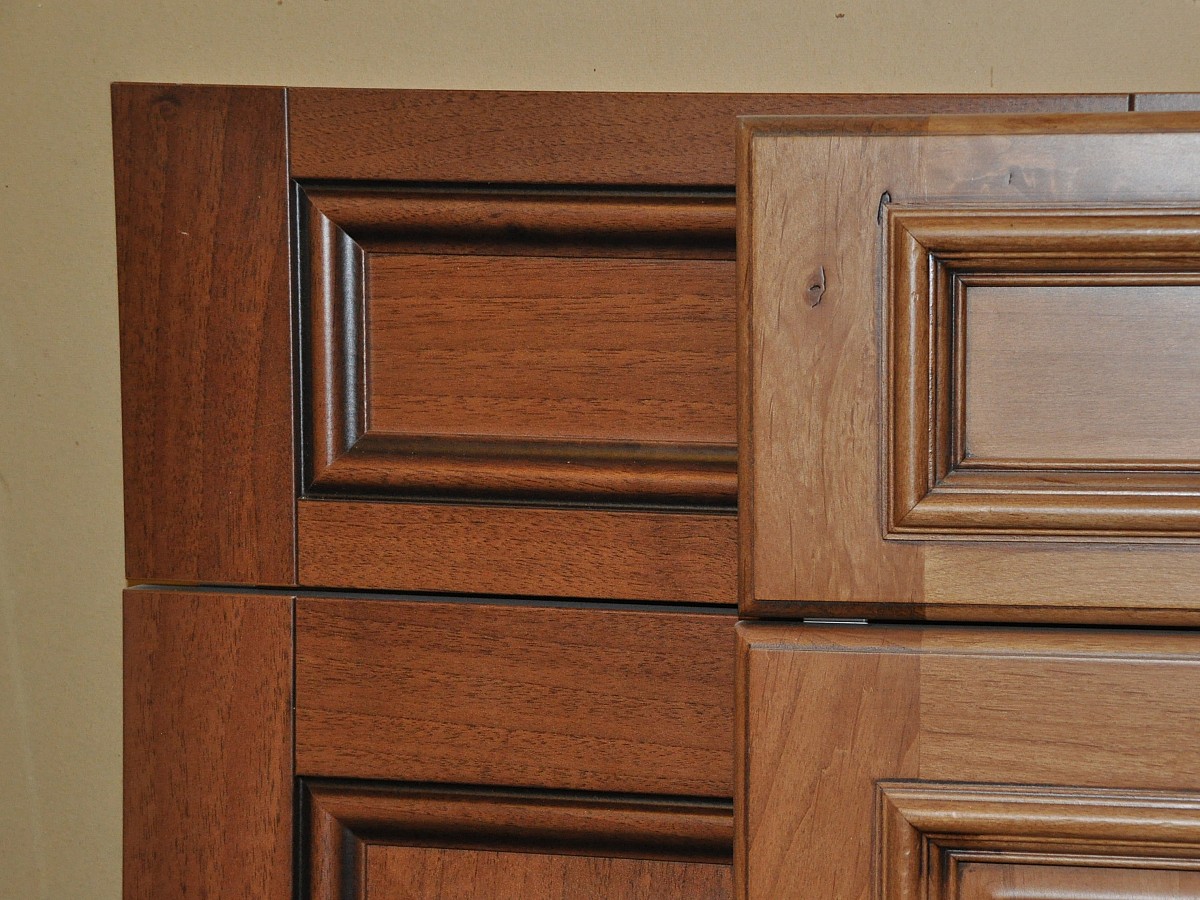 Slab or panel doors can be covered with veneer, and the edges too. But sometimes it is more cost- or time-effective to replace the doors. Cabinet door replacement, if you keep the existing box, will still save you money.
As a cabinetmaker, I've rebuilt doors from scratch, repaired doors, and refinished doors. For some projects, when my schedule's been tight, I have even ordered doors from commercial cabinet and door companies. Replacement doors vary greatly in price depending on style, material and finish. Design choices here can really impact your budget.
Consult with a reliable carpenter to discuss cabinet refacing options and costs.
Updated April 22, 2018.
Looking for a Pro? Call us at (866) 441-6648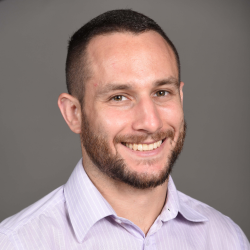 Top Cities Covered by our Remodeling Contractors