Main Services: Plumbing, Heating, Drain Cleaning
Description: The Plumber Co. serving Rhode Island for 25 years. We are a full service plumbing company specializing in: plumbing, heating, air conditioning and drain cleaning. We service all makes and models of plumbing, heating and air conditioning including fixtures, leaky or clogged pipies, sewer hook ups, water heaters, boilers, HVAC repairs, furnaces, leak detection, gas appliance and gas pipe line repair or installation, septic system services etc.. We always stand by our professional services. We do quality work at reasonable prices. We are fully licensed (Master Plumber# 1763 and Mechanical Lic# 50) and insured.
Contact us today. You can call us direct at 248-3600, that's my cell phone number. You always talk to a live Plumber at The Plumber Co., not some disinterested phone operator!
Service Area: Shannock, North Smithfield, East Greenwich, Middletown, West Kingston, Lincoln, Coventry, Riverside, Pawtucket, Harmony, Prudence Island, Johnston, West Greenwich, Peace Dale, Oakland, Greene, Hope Valley, Wakefield, Warwick, Wyoming, Cumberland, Kingston, Exeter, Newport, Manville, Chepachet, Rumford, Adamsville, Clayville, Portsmouth
What sets us apart from other contractors: We have reasonable pricing as well as financing
We are best known for: Plumbing, Heating and HVAC
See More
50 Reviews
Review Me
Work Description: Tankless Water Heater - Install
Work Description: boiler maintenance
Comments: I don't think I have never written an online review before, but our experience with this company was so upsetting that I am moved to warn others. We wish it were incompetence but we have to suspect deceitfulness: The Plumber Company was called to fix a steam leak and change a sight glass kit on our newish boiler, which was otherwise happily heating our house — and proceeded to present us with mounting bills, ultimately totaling in the $5,000 range — finally leaving our furnace disassembled, and cold, in February, as we tried to understand their changing diagnosis of the "problem."

Their tactics felt coercive and amazingly shady: to turn our boiler off (by sabotage of the pressuretrol) and chill us (and our small child) into giving in and paying their exorbitant fees for really dubious diagnoses.

We finally — after paying the Plumber Company $1200 for what we learned was that few-hundred-dollar sight glass job; fool us once — found an alternative plumber, who swiftly remedied the (overblown, if not invented/created...) "problem" for a few hundred $.

This experienced alternative plumber had to agree: It looked an awful lot like the Plumber Company had destroyed our pressuretrol, rather than replace the 25-dollar pig tail that was clogged and preventing the pressuretrol from functioning right.

(I should have suspected further scams, in retrospect. In the question of the initial steam leak, they at first said they'd have to bring in a threader to replace ten feet of pipe, when in fact that ten feet led to nothing relevant — to a defunct non-essential industrial heater mounted on the ceiling in a basement corner. When I pointed out the meaningless of that section of the system, they backtracked about new pipe and the need for a threader, which if I hadn't caught would have been a 2000-dollar "mistake".)

The most upsetting day was the last, when they said if we didn't want to pay $2300 dollars, on top of $1200 we'd paid for no good results, we could "turn the thermostat back on." The thermostat was not off. We never heard from them again, after periodic calls from us to the company all day.

Thank goodness for honest and knowledgeable plumbers/furnace technicians in winter, responsive and decent and ready to help new homeowners with young kids—- the perfect opposite of what we met at The Plumber Company. I recommend The Plumber Company to no one.
Work Description: Plumbing for Addition/Remodel
Work Description: Plumbing
Comments: I was very happy with the his work and would use this company again if i need it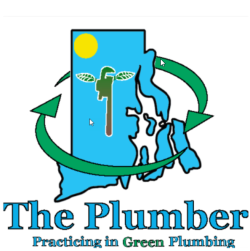 Thank you, Norma. We appreciate you. Hope to help you in the future with any of your HVAC or plumbing needs.
Edward North Providence RI
Work Description: Gas Furnace - Repair
Comments: person quoted me a "about $2000.00" i call another company ( a reputable one" and the furnace was repaired for $300. parts and labour included..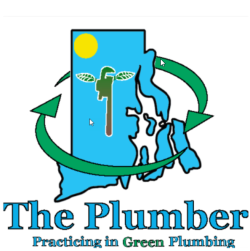 We never performed any work or gave a quote to this person. Has us mistaken for another company.
Work Description: Navien Boiler install and oil to gas conversion
Comments: Amazing and professional work!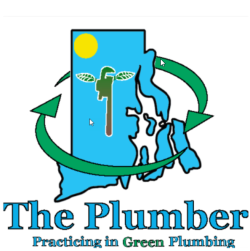 Thank you and please call us anytime!
Work Description: Boiler Install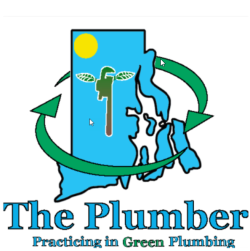 It was a pleasure serving you!
Work Description: Central A/C - Repair/Service
Comments: Excellent efficient job by all involved in working on my system. James Hill ran the project. Very professional, honest and reliable!!!!
Very satisfied!!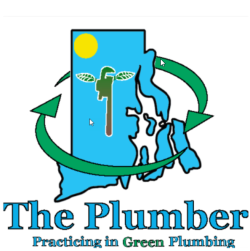 We always put forth our best effort! Thank you!
Work Description: Central A/C - Repair/Service
Comments: My a.c. broke...couldn't get anyone to come by...these were the only crew that did. When they saw that it was broke they arranged to replace it the next day! I had guests arriving that weekend so they were a life saver. Great crew, professional, knowledgeable.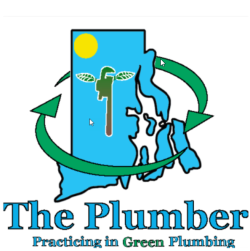 Thank you and please call us anytime you need service!
Work Description: Thermostat - Install/Replace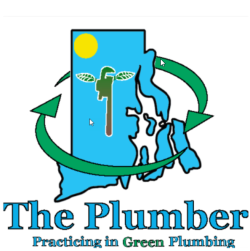 Thank You, Mr. Mojkowski.
Work Description: Gas Furnace - Repair
Comments: Repair person arrived on time, quickly diagnosed the problem and returned two days later with the part which was obtained out of state. Also gave me information on possible rebate of part expense because the part was still under warranty. Would recommend without hesitation.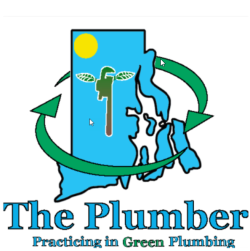 Thank you, we appreciate your business.
Work Description: Faucets/Fixtures/Pipes Repair/Replace
Comments: Courteous, fast, and did a neat job. Very pleased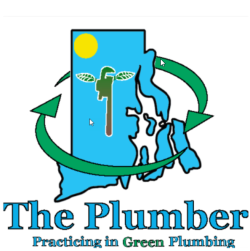 Thank you. :)
Work Description: Faucets/Fixtures/Pipes Repair/Replace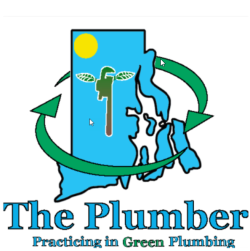 Thank you. We appreciate your business, Norma.
Work Description: Oil Furnace - Repair
Comments: After getting a quote. The repair was scheduled the next day, but they called the next day telling us they didn't have the parts, even though the repair man had told us that they had the parts in stock (that's why I agreed to the repair job). I called 3 more times, each time they said the parts would there at the end of the day and they would call me back to comfirm, which they never did. After 2 weeks my wife called and was told by the repair man that the parts still hadn't arrived, than she cancelled the work. Right after that call, his office called to say the parts were there, and the repairman was on his way to do the work. My wife than said we had no confiance in them. We than called the creditcard company to find what charges they had made. The credit card called them, but they shouted at the creditcard rep. and hang up on them. The card called them again and they hung up on them again. So the creditcard company we must dispute the charges when our bill arrives. If these are the people that Networx have in their network, I don't think I could ever use your service again.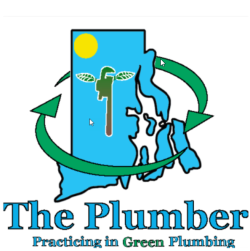 The delivery time of the parts was not our fault. Supply houses did not have the material we needed so we had to special order them. Delivery time was out of our hands. We notified the customer along the way and he and his wife were very impatient.
Work Description: Drain Clog/Blockage - Clear
Comments: Craig was GREAT! very polite, explained everything. Cleaned up after himself.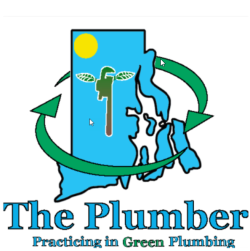 Thank you, We appreciate your business.
Work Description: Leak Detection/Repair
Comments: Brandon came to my house during the time he said he would. He was very efficient and fixed my sink. I will use the Plumber Co. if I need a plumber and would highly recommend this co. to my friends.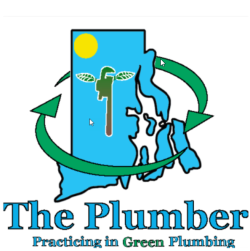 It was our pleasure!
Work Description: Water coming out washing machine drain
Comments: I cannot say enough good things about Brandon who did the plumbing work at my house. I called the same day, and they came out 2 hours later. He was very professional, helpful, explained what he was doing, gave me options. He performed great work, he did not want to leave the job unfinished, even though it was almost time for him to go home. I feel he went above and beyond to solve and repair the problem. I would definitely use this company again.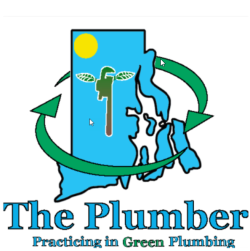 Thank you!
Work Description: Faucets/Fixtures/Pipes Repair/Replace
Comments: Extremely happy with service.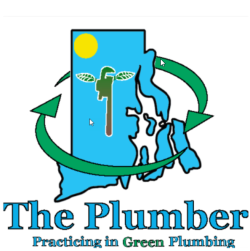 Thank you very much!
Edith L. East Greenwich RI
Work Description: Sewer Main - Repare
Comments: They answered my call immediately, came out to view the problem that same night, set up for the job the next day and completed the job the day after. I am very pleased with their work.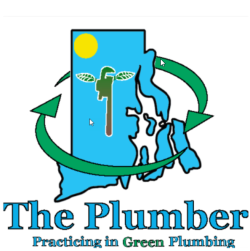 Thank you and call us anytime!
Work Description: Bathroom sink water was not draining out.
Comments: He worked for about 10 minutes. Pumped some air. Charged $225 and the problem is back in 3 hours! He said the faucet may have to be changed. $225 is excessive to pump some air and the problem is not fixed. I have to spend another $350 on this sink now.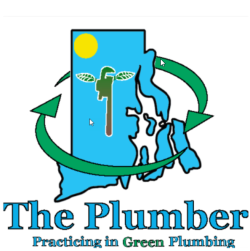 We will work harder next time to ensure you are satisfied!
Work Description: replace old toilet with new toilet that I had here for him. Replace on/off water valve for toilet Remove old toilet from premises.
Comments: replaced toilet and valve but forgot to take old toilet He had to come back to fix valve it was dripping. Came back tightened valve but it is still dripping. he said it could be condensation but I know what condensation is like. Also said I may have to replace pipes because they are iffy. Pipes are old but have never leaked before. The drip is coming from the bottom of the new valve not pipes. Just don't think he used plumbers tape or sealant on the new valve. Will wait a few more days to see how much it is leaking and will call again to see what can be done.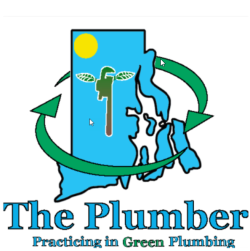 Thank you!
Work Description: located wiring issue with hot water tanks and fixed.
Comments: On time. Quick to arrive! Friendly and knowledgable.
Work Description: Electric hybrid water heater instalation
Gerald East Providence RI
Work Description: Service contract for furnace recently
converted from oil to natural gas.
Comments: Correspondence very timely.
Work Description: Install new faucet
Comments: Arrived on time. Proffessionl and clean job. Tested our water pressure at no additional charge.
Work Description: Replaced old electric hot water heater with new tankless model
Comments: Called 8 companies. 4 never answered or called back. The Plumber Co was the only one who answered all of my questions and got back to me in a timely manner. They did a great job. Very happy with their service and would hire them again
Work Description: Replaced furnace/ac unit.
Comments: Excellent, punctual and polite-highly recommended!
Work Description: They replaced a kitchen faucet and pipes under the kitchen sink.
Comments: The price was a higher than we expected to pay and higher than we were quoted. We are satisfied with the work and would call them again. The response time was excellent.
Work Description: replace faucet
Work Description: sink drain/ dental work down drain
Work Description: Water and Gas lines moved.
Comments: Will never use this company again. Very unorganized, showed up to do job without the proper tools. When job was finished let my gas connections loose. Need I say more.......
Work Description: Bathroom repairs.
Comments: I am completely overjoyed with the work done to complete my bathroom repair project! The men were more than pleasant, knowledgeable, honest, helpful, and able to clearly explain what had to be done and why! I needed to get this project done quickly and they did it! I plan on having them complete other plumbing projects in the future!
Work Description: fixed toilet, coming back to replace heating system.
Comments: Will be glad to review after the next step.
Work Description: Saturday emergency hot water tank replacement and removal of old tank
Comments: Extremely responsive to my needs concerning emergency replacement of old hot water tank. 4 star rating for price, rate was expensive however, realize week-end rate, otherwise 5 star for professional and efficient service.
Work Description: They replaced the fill piping to my oil tank.
And replaced the toilet flange and pipe to the cast iron sewer stack on the first floor bath room from the basement below the bathroom.
Comments: First they wanted my credit card number before the even started the job and I`m a little unhappy with the dirty finger marks that were left all over my white toilet but its a dirty job. And, I also had to clean up the mess they left on the basement floor where they were had been working.And last, I never got the key to my house back.But in all,they did show up right away to look at the job and got it done the very next day so I`ve got to give them credit for that.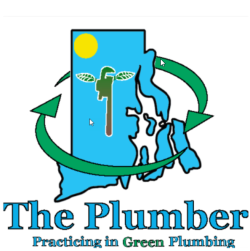 The customer was not going to be at the house when the plumbing work was being performed. We asked if the customer would be paying by credit card over the phone, which is our procedure when the customer is not present. We had never asked to run the card before the work was done, this must have been a miscommunication. I have pictures of this customers toilet after the installation was complete, the piping work we did for the oil tank and the waste pipe for the toilet. I'd like to be able to post the pictures here on the site but not sure if that is possible. If anyone would like to see the pictures I can email them to you and if you can spot a fingerprint on the toilet please let me know.
Work Description: Installed water softener.
Comments: Jim was a super nice guy, went above and beyond while on site.
Work Description: Install bathroom sink.
Comments: John the master plumber did a wonderful job! He was also very courteous and arrived exactly when he said he would. Ed, who took our initial call and scheduled the appointment was professional and very courteous-- great job by all!
Work Description: Replace water heater
Comments: The repairman was quite personable. He knew what had to be done and replaced it well. I DO, however, have some things to bring up that need attention. The repairman needed to take down a double door in order to fit into the work space. When he "returned" the door, it wasn't put in properly and, subsequently, fell on me when I tried to open it. I have a bad back and am unable to return the door by myself. The bottom of the door had a lining which helped the door open/close more easily. That lining was damaged, maybe irreplaceable, There is grease/dirt on the areas of the door where he handled it. There was a small scraping of paint on the door as well.
He neglected to return the drainage hose on the back of the washing machine, evidenced by a cascading of water all over the floor when I tried to wash laundry. He used a towel and left it on the floor. I had no problem with that, but it left a mystery as to what on the floor needed drying. Speaking of mysteries, 4 wall anchors wound up in my garbage disposal. I'm still not sure how they got there.
I did call your business after the washing machine started expelling water. I got some kind of "answering service" and told it would be relayed to the workman the next morning. As it turned out, the repairman called me a little later that evening. I explained(some of) what happened, and he instructed me what to do. i.e. return the hose. I told him about the problem with the door coming off its tracking, He said he would see if he could come back to return the door properly. That was last I talked with him.
I did mean to contact you earlier about all this stuff, but, right now, my plate is pretty full and I've had to prioritize.
I don't want anything "bad" to happen to the repairman. He wasn't ill-tempered or unpleasant. (As a matter of fact, I liked the guy!) He just needs to be more careful while working and to clean up better when he's done.
Thanks for reading all this. I still need to call you to see about getting the door into place properly.
Thanks for your time and attention to all this.
Mike Leso
(401) - 305 - 3256
Work Description: They caulked and fixed a leak in my shower. They also ran a gas line through my basement for a stove hookup.
Comments: They were pleasant, on time and very knowledgable,
Work Description: replace mixing valves in more then one shower
Comments: quick, knowledgeable, gave me more then one option. price up front
Work Description: Install new dishwasher.
Comments: Guys were great-showed up within hours of my request. They got the job done quickly and for a very reasonable price. Will use this company for future work.
Work Description: Neatly done and took away old tank.
Comments: Very polite and kept me informed as to the time of arrival of owner and when the tank would be installed. I would recommend J-Mac company without any reservations. He has now become my plumer. Nancy McLeod
Work Description: Replace section of cast iron drain with PVC.
Comments: All the plumbing work was great. I would have preferred if the contractor had taken a bit more care in cutting through the wall to get to the drain pipe - using a Sawzall with a standard up-cut blade to saw through lath created a good amount of peripheral damage.
Work Description: Installed new tub faucet.
Comments: He was here quickly and did a great job. Quick and professional. The pipework looks great. He even noticed my toilet was leaking and fixed that as well, saving me big if that had gone unfixed. I will call again!
Work Description: Installed Navien CH240 Combi heater
Comments: Excellent installation
Work Description: Install replacement garbage disposal/replace connection pipes
Comments: Fast and efficient. Maybe a bit pricey at $125.00.
Work Description: water tank
Work Description: Leak from bathroom plumbing fixture
Comments: Responded quickly, was punctual. quoted price whixc I thought was fair.
John Welch
Work Description: New kitchen sink/disposal hookup & new microwave and refrigerator hookup.
Comments: Excellent job, professional, personable and price was more than fair.