Main Services: Sewer/Drain Repair & Service
Description: Team Rooter offers quality rooter and plumbing services to our customers in the greater San Diego area. This has been our passion! For this reason, our TEAM of professional plumbers and technicians use the latest equipment and state-of-the-art technology to find, diagnose and repair rooter and plumbing problems for our residential and commercial customers.
Service Area: Coronado, Lincoln Acres, Spring Valley, San Diego, Santee, Chula Vista, Bonita, La Mesa, National City, San Ysidro, El Cajon, La Jolla, Lemon Grove
We are best known for: Residential Plumbing Service, Clogged Drains, Drain Cleaning, Street Jobs,Sewer In-Liner Repair, Trenchless Sewer Service, Camera Line Inspections, Copper RePiping, Hydrojetting, Emergency Service
See More
4 Reviews
Review Me
Work Description: toilet clog
Comments: I can only say WOW x 2!! My 2-year-old son flushed his toy down the toilet, 2 very nice-looking gentlemen came out fast put paper on my floor and wall, so it would be clean, or stay clean ... price was affordable! 2 thumbs up! will call them again!
ask for Alex & Kenny! great smiles!
Work Description: toilet clog
Comments: WOW!! WOW!!! I cant believe they were on time1 Professional, Good Looking and Honest! they put paper on the floor and bathroom wall so they would keep the area clean, $129 and they didnt have to remove my toilet! I will use them again for sure! Send Alex.. GREATEST SMILE EVER!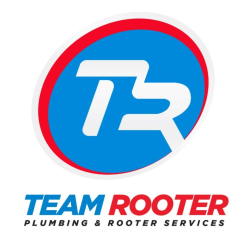 Thanks Again Gina ! We appreciate your feedback and your business!
Work Description: cleared kitchen drain
Comments: Andrew arrived at my door right on time, he was professional, clean, had a mask, and walked me through everything step by step, there were no hidden fees or extra charges, I will definitely use Team Rooter again.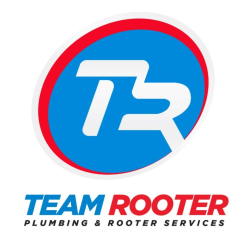 Thank you so much for taking the time to write a review!
Work Description: Drain Clog/Blockage - Clear
Comments: Still waiting to receive copy of final bill and payment made.

We need this copy for our records. Have requested twice now.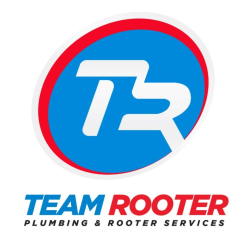 We do apologize, but our records show that we emailed you over your invoice. Status of the email shows you had opened our email. We'd appreciate an updated review on the actual work Team Rooter performed for you.