Main Services: Residential Housekeeping Services, Janitorial
Description: 206-200-9536

SUPERIOR HOUSEKEEPING SERVICE, LLC
"Where Exceptional Service & Affordability Meet!"

A FULL SERVICE HOUSEKEEPING SERVICE

SUPERIOR HOUSEKEEPING SERVICE is founded on 2 key elements. Exceptional Service and Affordable rates. Thus my tagline: "Where Exceptional Service & Affordability meet!" I offer 100% Guaranteed Customer Satisfaction - If you are unhappy with my cleaning, I will come back out within 48 hour and clean the area again until you're completely satisfied.

We offer Standard Residential Cleanings, Residential Deep Cleanings and Movei In/Move Out Cleanings. In addition, for those who don't need their entire house cleaned, we offer "Ala Carte Cleanings". You tell us what rooms you want cleaned, we give you an estimate and then we only clean those rooms. It's a great way to keep your cleaning bill down and stay within your budget!

Our Mission statement says, "We do for our Clients what we'd do for ourselves, in our own homes." We do things no other housekeeping service does. Like polish your wood furniture with furniture polishto bring out the natural beauty of the wood and the end result is breathtaking! All of your furniture gleaming with a satin finish like it did when it was new. We also clean, rejuvinate and polish all of your stainless steel items and, floor type permitting, we wax your floor for you each month if you're a regular recurring client.

We are located in Bellevue and cover the 15 miles surrounding Bellevue, which includes the Greater Seattle Area, We clean with "Personalized Housekeeping Routines" designed by me and tailored by you, to meet your housekeeping needs based on the size of your family, how active they are and how much they entertain.

We offer a "New Client Appreciation Discount" of 20% when you begin regular service (Weekly, Bi-Weekly or Monthly service) as well as offering a per cleaning discount of 5% for Monthly, 10% for Bi-Weekly and 15% for Weekly service.

We have the experience you're looking for, the customer service you deserve, and the prices to make housekeeping affordable staffed by Professional Grade Housekeepers with 10+ years experience.

Payment Options:
Cash, Credit Card, Debit Card or PayPal!
Service Area: Renton, Sammamish, Kenmore, Redmond, Bellevue, Medina, Woodinville, Mercer Island, Lynnwood, Seattle, Bothell, Issaquah, Snohomish, Mountlake Terrace, Kirkland
What sets us apart from other contractors: We provide exceptional service at very affordable rates. We do for our clients that which we'd do for ourselves in our own homes!
We are best known for: Giving you back 10 to 15 hours a month by "Taking Housekeeping OFF your plate!"
See More
4 Reviews
Review Me
Work Description: Cleaning
Comments: Rob was very nice and thorough explaining everything to me. He will be cleaning 3 hours for me Thurs. I appreciate the opening he made to help me out this week & have confidence in his approach & flexibility in doing so.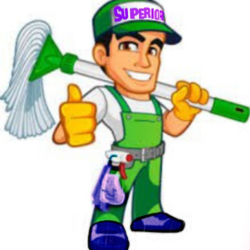 I'm glad we are able to offer our services to you and make your life a little easier and less stressful by handling this aspect of your life for the moment. We're very happy knowing we make a difference in our client's lives.
Work Description: Maid Services
Comments: These guys are so great! They did a wonderful job on my house to get it ready for sale.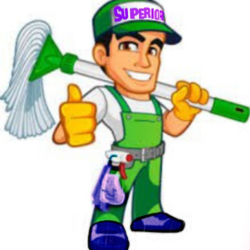 Well you were a pleasure to work with, so I'm very glad you were pleased with our work. If we can ever help you out in the future, don't hesitate to call!
Work Description: Maid Services
Comments: Excellent
Work Description: deep cleaning of apartment
Comments: Rob has done an excellent job of deep cleaning on two separate occasions. He was on time, worked carefully and thoroughly and completed the job in a timely fashion, leaving my apartment spotless. I am especially impressed with the care and expertise he showed while cleaning my antiques.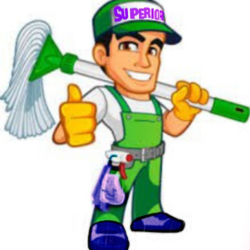 Thank you for the praise & time spent writing this! It's very rewarding when I see the genuine pleasure in a client's expression after I've cleaned their home. Yours was a prime example. Thank you for your business, your loyalty and your kind words.