Main Services: Flooring
Description: Soto Flooring prides itself on being the number one flooring company in the area. We've built an excellent reputation for customer satisfaction by providing quick estimates, a great attention to detail, and competitive pricing. Being a screened and approved professional gives you the peace of mind you need to allow us to give your home the attention it deserves. Call us today and let's get started!

Services Offered:

Flooring & Carpet
Wood Flooring Install
Laminate Wood / Stone Floor Install
Carpet Install

Areas of Expertise:

Carpet Installs
Tile Installs
Wood Installs
Vinyl Installs
Service Area: Blanchard, Bradley, Piedmont, Luther, Chickasha, Purcell, Spencer, Tuttle, Wheatland, Jones, Union City, Concho, Newalla, Oklahoma City, Harrah, Mcloud, Minco, Wellston, Choctaw, Yukon, Macomb, Meeker, Shawnee, Newcastle, Wanette, Meridian, Noble, Mustang, Norman, Wayne
What sets us apart from other contractors: Soto Flooring is a family owned company priding itself on quality work, fair prices, and attention to detail.
We are best known for: Customer service, quality installations, and integrity.
See More
6 Reviews
Review Me
Work Description: Replaced flooring
Comments: Mike was a pleasure! He knows his work! Will be using him again!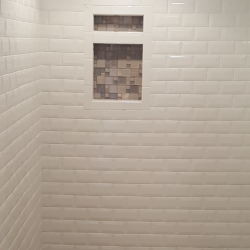 thanks Andrea you are awesome love working together with you!!! never seems like work when i work with you guys !!
Work Description: Floor repair
Comments: Mike Soto is a rock star. Price is great, service is better. If you need floors done, Mike is your guy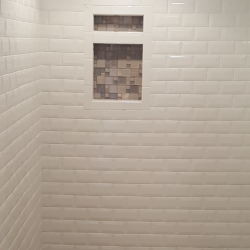 Connor. Thanks for your kind words I'm sure that your story will be one that gets our very next customer. really. Thanks.
Work Description: corey_stockert@yahoo.com
Comments: Clean work and prompt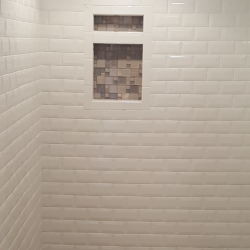 Thanks, Corey. We also like working with you as you. know we do a lot of projects together, so thanks for your confidence in us. They'll go forward to keep working together in the future.
Work Description: Carpet Install
Comments: Great work. Very professional and easy to work with. Was able to do our carpet just a couple days after our initial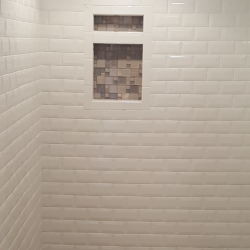 thanks you so much for your confidence in us !!!
Work Description: Tile a total of 850 sq. ft. of tile in six different rest rooms at Waterloo Road Baptist Church.
Comments: Very nice guys and will work with you to make sure you get what you are looking for at a fair price.
Work Description: Cut tile backsplash or replaceC
Comments: Called right away and came out and gave quote. We hired him and will do job after the 26th of the month.