Main Services: HVAC, KITCHENS, BATHS, WINDOWS,DOORS, PAINTING
Description: We are a general contracting company that specializes in heating and air conditioning, windows, doors, painting, roofs, artificial grass, kitchens and baths. However we can handle most remodeling projects that pop up on any homeowners to-do list. Give us a call and we can come out to give you a free estimate.
Service Area: Rancho Santa Fe, Poway, Santee, El Cajon, Encinitas, Oceanside, Jamul, Escondido, San Marcos, Alpine, La Mesa, Del Mar, Bonita, La Jolla, San Ysidro, Chula Vista, Dulzura, National City, Ramona, Coronado, San Diego, Vista, Lincoln Acres, Lakeside, Imperial Beach, Carlsbad, Spring Valley, Cardiff By The Sea, Solana Beach, Lemon Grove
What sets us apart from other contractors: AS A FAMILY BUSINESS THAT IS LOCAL, WE ALWAYS MAKE SURE THAT YOU CAN GET AHOLD OF US AT ANYTIME. YOU DONT HAVE TO DEAL WITH ANY AUTOMATED PHONE SYSTEMS, JUST REAL LIVE PEOPLE.
We are best known for: HVAC,Windows,painting,doors, roofing, kitchens, and baths
See More
6 Reviews
Review Me
Work Description: Central A/C - Install/Replace
Comments: Too costly, highest bidder by 20% even with military and senior discount.
Work Description: Exterior Painting - Whole House
Work Description: Kitchen Remodel
Comments: I need an estimate on the remodeling of my kitchen.
Work Description: Repair - Stucco & drywall
Comments: I signed a contract with SLS home remodeling to do work on my apartment bld. I never got a start date from them. they keep putting off about start date. six days after singing the contract they cashed my deposit check. ten days later I called sls again 7 times that day no answer . so I used my wife's phone to call them , a man by the name of steve answered . he stated that I did not have a contract with sls because he did not approve it. that my refund of my deposit was in the mail. lucky for me I got my money back.But what type of company signs a contract cash's the deposit check ten day's later states we under bid the contract so there for the contract is not valid.that is a bunch of BS. I recommend never use sls
Work Description: Furnace/Heating System - Install/Replace
Comments: Very nice and perfesional people. Did the job very quick and also a good job..i was very happy with there performance. Would highly recommend them..
Work Description: Central A/C - Install/Replace
Comments: I have called and explained problem with out AC, after having two AC tech i decided to call SLS, they send someone today which he was not sure what's wrong, first he said is rain and we have to change drain line and coil of condenser and charging $4500.00 and if not we can find out what's wrong, m husband asked him to break own parts and labor, he was not able to give us answer. Unfortunately tese company taking advantage of people and covid and high temp in city, they did under estimate our intelligent, they think people are dumb and have no clue just because we need AC, total dishonest and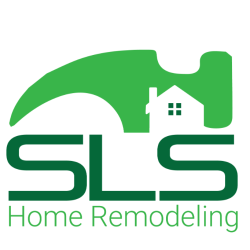 we appriciate your feedback. sorry we were not able to find were your leak was coming from. we can only assume as the walls are closed and the system is only 5-7 years old. we do not offer repairs and so we were trying to give you the best option that we provide. maybe a repair company can better service you. however we wish you the best with you project