Main Services: Fence and deck repair
Description: We are the premier deck and Fence Company in the Richmond Metro area. We have 22 years of experience and we really take pride in what we do. You will always be able to reach someone when you call and never be placed on hold. No one will ever try to sell you something that you don't need if all you need is a repair no one is going to try to sell you a new fence if your fence or deck can be salvaged or saved we have no problem saving you the money and taking care of that for you
Service Area: Rockville, University Of Richmond, Midlothian, Manakin-Sabot, Chesterfield, Beaumont, Chester, Glen Allen, Oilville, State Farm, Amelia Court House, Mannboro, Macon, Crozier, Goochland, Sandy Hook, Moseley, Maidens, Powhatan, Richmond
What sets us apart from other contractors: We really take the time to do it right. We use6 by 6 post for all of your gate post. We screw all of your 2 by 4 fence rails to the post we do not use nails for that because eventually they pull away and they start to curl. We explain to you in detail what it text to keep your deck or fence in Tip-Top shape year after year unless of course you have went with one of our maintenance free systems.
We are best known for: Our custom wood fences and excellent customer service and communication
See More
5 Reviews
Review Me
Work Description: Wood Fence Install
Comments: The individual never showed up.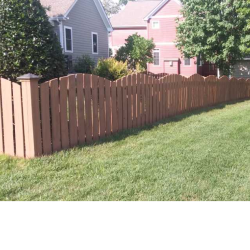 the man did show up nobody answered the door
Work Description: fence repalir
Comments: I had an appointment Saturday 4/3/21 for him to give me an estimate on fence repair work. He never kept it or even had to courtesy to call me. I will never use him and I will recommend to my community that he is not the person to call
Work Description: Wood Fence Install
Comments: Had an opportunity with Jason from RVA from the time we met very profession and informative about other projects around the house particularly with the deck.

He was able to actually deliver on the fence within 1 week after doing the walk around Met on Monday and by Friday were there doing the fence and was done Was fair with the price and stuck with it and did not add on anything like other contractors.

Very satisfied with work and diligence and has followed up to do another walk around and finish after rain

Was very clear with the process and will use them again.
dbibleguitar@verizon.net Richmond VA
Work Description: need fence repair
Comments: NO SHOW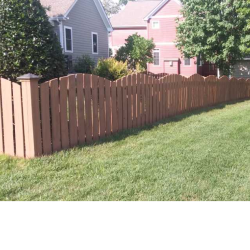 address was not found on GPS tried to call customer there was no answer
Work Description: Decks/Porches/Ramps - Repair
Comments: Impressive work and knowledgeable owner.
Punctual, timely start and finish and knowledgeable recommendations. I would recommend them.