Main Services: Painting interior&exterior;,sheetrock,popcorn removal, fence staining,epoxy flooring
Description: At hook renovations, We offer personalized residential painting service with one-on-one consulting, a proven track record of satisfied customers, and unbeatable prices. We offer years of proven experience that will exceed all your expectations; we are out to change the home improvement industry. Call us today to schedule your interior painting or exterior painting!
We provide custom painting services for Fort Worth, TX and the surrounding areas. Call us and speak to one of our friendly paint contractors about servicing your area. Custom residential painting is only a phone call away.

Thinking of changing the color of your house, need your window trim refreshed, or planning another outdoor project in which you need help with? Do not hesitate to call the painting experts at hook renovations. We are here to help!


residential painting servicesAre your interior walls screaming out "Paint me! Paint me!?" Looks like you should call our painting experts. We will help you choose the right color to fit your style.
Because you are a valued customer, we stand behind superior workmanship, utilizing the most advanced products and equipment for your large investment, your house.
What does the look of your exterior/interior home say about you? From adding curb appeal to increasing the value of your property, professional custom paint for your residential and property says a lot without saying a word. Express your style and unique individuality; add life, color, and show your true colors with our expertise!

Whether you're looking for a fresh new coat of exterior painting or you need one room done, our painting contractors complete each job efficiently and professionally with a high level or respect to your home and your schedule.
Call and schedule a house painting today!


Print Version Print Version Send to a friend Send To A Friend Send To Phone
Service Area: Rosharon, Fresno, South Houston, Texas City, Santa Fe, League City, Pearland, Galena Park, Freeport, Old Ocean, Danciger, Webster, Guy, Dickinson, Kemah, Danbury, Damon, Alief, Bacliff, West Columbia, Port Bolivar, Deer Park, Richmond, Stafford, Alvin, Manvel, Liverpool, La Porte, Bellaire, Cedar Lane
What sets us apart from other contractors: The quality you get for the price no one can beat our pricing
We are best known for: The quality we provide
See More
5 Reviews
Review Me
Work Description: Exterior & interior painting
Comments: I requested for the house to be power washed and some of the wood to be replaced. Mr. Robert was very professional, my family and I were very pleased. We love the new look and all the updates in our home. We will for sure call him for our next project.
Work Description: Repaint house; lay flooring
Comments: If I could give 0 stars I would. My experience with Robert (Roberto) was terrible. He is a nice guy, and quick to show up at the beginning to sign up for the job, but then 1) his quality was, IMO, not good. I have pics for anyone to see; 2) Started on project after agreed upon time; 3) Was not honest with me about when he was going to show up to work. Texts that have him saying, "I'll be there in..." and then NOT showing up; 4) IMO, he is not good at managing a whole project. Again, I have pics. This all coupled with what I believed was poor quality led me to fire him. Now my house is a wreck and I'm having to find someone else to finish. Bad experience. I would never use him, again, IMO.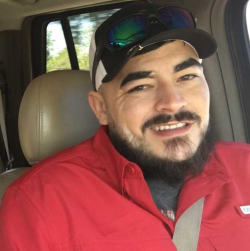 I was trying to work with you but it was only on your time you kept changing the start date and complete date you never let me finish and quit before the original completion date I always do good on my jobs look at my other reviews
Work Description: Paint or Stain Exterior Door
Comments: Very quick and professional!
Work Description: Handyman
Comments: Robert knows how to do everything. His suggestions on how to improve my projects were excellent. The job was performed professionally and totally within budget. I am expecting to use him on future projects.
Work Description: Exterior Painting
Comments: He did a great job and was very nice
I will definitely use him again for another project