Main Services: Painting, Carpentry, Construction, Dog Whipserer =)
Description: Affordable... Honesty… Integrity… Listening… Helping… that's how we bring you services that are high-quality and budget-wise. We don't just give you the quality you expect; we give you more! Complete in house design services for a nominal charge saving you money throughout the process. Customer Satisfaction is our #1 goal, we strive to please every customer we work with.


See More
3 Reviews
Review Me
Work Description: Sheetrock and Wall Repair
Comments: Good work, on time, and fast...Thanks
Work Description: Fix and Flip a house I purchased
Comments: Wow affordable, good looking, and awesome work.
Work Description: He painted in my sister's bathroom and kitchen.
Comments: He is very good.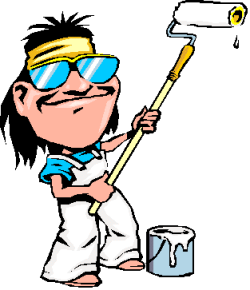 I remember you thanks for the nice cookies and warm milk =)