Main Services: HVAC: Installation & Repair - Tank/Tankless Water Heaters
Description: Renew Air HVAC is located at the tip of the 'Sip, in Hernando, MS and proudly serving North MS, as well as Shelby County, TN (+surrounding areas).
Between our 4 highly trained technicians, you'll find, over 150 yrs of on-the-job experience. We offer full service HVAC installation & repair. & Tank/Tankless Water Heaters.
Competitive pricing - Rent to own options - Financing options
Give us a call, today, & "Leave the Sweating to Us!" (662)891-7165
What sets us apart from other contractors: We are genuinely concerned about our customers. We strongly believe in reputation and want nothing more than to build a strong one, in the eyes of each and every customer we come in contact with.
We are best known for: We're best known for offering affordable equipment without sacrificing quality. We believe in offering something for everyone, which is why we offer a multitude of different finance & rent to own options, to go along with our already unbeatable prices.
See More
3 Reviews
Review Me
Work Description: Ductless (mini-split) A/C Install
Comments: Very professional and so pleasant and understanding. They took great care of us. I highly recommend using this company
Work Description: Central A/C - Install/Replace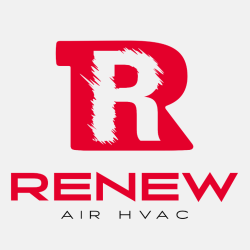 Thanks so much Harvey!
Work Description: 3 Ton Gas Split System Change Out
Comments: We were HOT! I won't lie, I was a little snappy with them at first, but they understood that I was so frustrated from being without air for SO long!! Mallory gave me an excellent deal on a new system, and their timing was impeccable. She had it ordered the same day I called them, delivered the next day, and Steven had it installed 4 hours after delivery of the equipment. I couldn't be happier with the results. Thanks again, guys! Y'all deserve all the praise!