Main Services: Home Improvement Specialists
Description: READY REMODELING LLC Started in 2000, we cut our teeth on the Real Estate repairs and maintenance.

Realtors have had us doing broad range repairs to get houses and Businesses ready for sale.

We do water damage, smoke damage, decks, painting, windows and doors, structural repairs, insurance claims, and a whole host of Commercial Tenant Improvement work.

We have 25 years of experience in the trades, and we are locally owned and operated. You can count on us for any kind of work because we are a fully licensed and bonded home improvement company. To us, home improvement means more than making your home look nicer.

We focus on the aspects of home improvement that really matter. Things like making your home life more comfortable and efficient and adding value to it.
Service Area: Sequim, Port Angeles, Port Townsend, Port Hadlock-Irondale, Chimacum, Carlsborg
What sets us apart from other contractors: We show up ready to work before any other Contractor even leaves the driveway.
We are best known for: Long lasting, beneficial relationships with home owners and businesspeople.
See More
22 Reviews
Review Me
Work Description: Handyman
Comments: It was distressing to me when I overheard the person I hired tell his helper, the diesel engine mechanic, that the helper had measured 1/2" wrong for the shower door installation and they had to jerry-rig it to get the doors to shut without a gap. I'm not sure why the person I hired didn't do most of the hands on work as he was the one who told me he had 45 years experience. That being said, the price was right and I think it will work. We'll see…
Work Description: Handyman
Comments: Experienced, creative problem solver, pleasant, efficient , capable and serviced oriented. I will call on John again.
Work Description: Handyman
Comments: quick response. sounds promising
Work Description: Handyman
Work Description: Handyman
Work Description: Handyman
Comments: John Madden contacted me by phone and scheduled to come out the very next day. All that needed to be done did get done. I found John to be very polite, personable and respectful. John worked efficiently and in a comfortable pace not rushing through what needed to be done. His ability to work around existing issues and an eye for detail was atounding to say the least. John is reliable and finalizes projects with a quick scheduling to retun. John offers suggestions and ideas but leave it to me to make the final decision. The rates are reasonable which was important being on a limited income and I'm at peace knowing my goals were accomplished. I'm new to the area coming from out of state and never had found this great of service in the past. The Lord truly blessed me and I would highly recommend John to anyone. Thank you Project Networks as well for sending him my way. Best to all,
R Gibson
Work Description: No show
Comments: I waited one hour past the time he appointed. No indication he ever made the house call, no telephone message to cancel or reschedule.
Work Description: Door Repair
Comments: excellent service. Immediate response. Job done!
Work Description: Handyman
Comments: Very helpful, quick response
Work Description: Clean out lint from dryer.
Comments: John Madden came over and cleaned out the dryer vent hose in less than 1/2 hour. Very professional with the proper tools to do the job right!
Work Description: Handyman
Comments: John reached out to me via phone shortly after I posted my request, and stopped by within 15 minutes. He gave me a price that was a fraction of what the last guy quoted me, and showed up at the appointed time the following afternoon. He completed the job within a half hour, cleanly and professionally. He was affable, genial, confident, COMPETENT and did a superb and quick job. I'd been trying for several weeks to engage someone for this, but kept being blown off by other contractors. I am HUGELY satisfied with John Madden and Ready Remodeling, and will certainly contact him for any future needs! Thanks so much for your fast response and great work!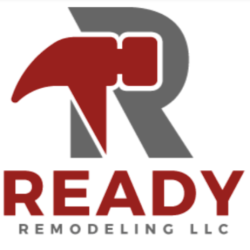 Mr and Mrs Hyde are delightful People, and their home is beautiful. It was a privilege to work for the comfort and safety of this family. it made my day!
Emmy Port Hadlock-Irondale WA
Work Description: Handyman
Comments: very happy with John.
Work Description: Handyman
Work Description: Handyman John Madden
Comments: Very pleased with John and his work.

Willa Phillips
Work Description: Handyman
Comments: John Madden is not a handyman; he is a professional man who can install, build and do just about anything that one needs installed or built. So far he has installed cabinets and a kitchen sink, safety bars in my bathroom, and other small installations. I have asked John to build a ramp for me and I will report on that after John builds it. I recommend John unconditionally.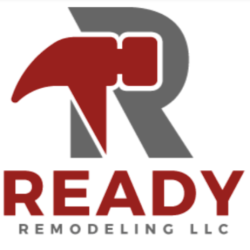 What a nice Lady! It's testament to the Golden Rule at work in the world. Her hospitality made me feel appreciated, and Her enthusiasm encourages me to always reach for more ways to serve.
Work Description: Various
Comments: My granddaughter found John Madded and thank goodness for that. We first called him to install my tv mount and had it done in about 20 minutes in an excellent manner. After finding out that his talents extended to more than just the handyman services, he installed wall cabinets and will be installing a screen door and new kitchen sink and faucet. I have so much more for John to do for me and I am confident that his work will be of the professional, speedy and excellent quality that he has so far shown.
Work Description: John Madden of Ready Remodeling LLC, Reoaires our porch ceiling that was falling down.
Comments: John called me about 15 - to 20 min. after I asked for Handyman help. I invited him to come and have a look at what needed to be done. He showed up about 30 min. later. Very prompt. He said these will only take a few minutes to fix, :lets do it, I said. To make a short story shorter. I was very impressed with his promptness, friendliness, and the quality of work. I fully recommend him, and when and if needed would call him again.
Hershel Lester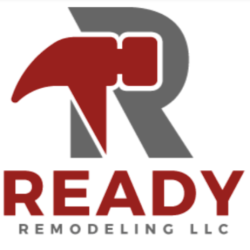 I have the greatest Customers in the world!
Work Description: Handyman
Comments: We decided to have Greg paint three in the house that had the settling cracks. He made a mess. He did not cover the furniture adequately. He spattered paint on surfaces not to be painted. He then went to another job without finishing our job. We had to hire another painter to correct the problems. This was an expensive lesson.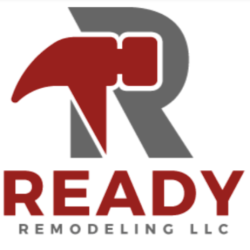 We had to let Greg go. He poorly represented our Company.
Work Description: Installed TV Mount
Comments: John Madden from Ready Remodeling was very prompt in reaching out to us and did a fantastic job installing our TV mount! He was very professional and respectful of our home and listened to me when I explained my wish list of things I wanted installed or changed in our new home. I plan on calling him again for other projects! I highly recommend!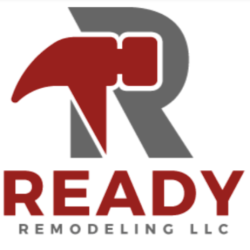 Mrs. Becker is delightful to work with, and I look forward to our next visit.
Work Description: I needed some old blinds taken down in my 5th wheel which were really complicated, then put up the new ones.
Comments: Greg had to figure out how to remove the old ones, then how to attach the new ones. Different in a 5th wheel. He talked a lot but I enjoyed him. I thought the price was too much, but Greg felt bad about it and said when I'm ready to do the next tow, he would talk to his boss and just give me a blanket price.
Work Description: Repair rot on garage eave.
Comments: Timely response. Reasonable work proposal. Will commence work on Wednesday April 4, 2018.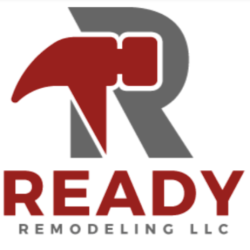 It was my pleasure to work with Mr. Read. A great Teacher, and a solid Veteran.
Work Description: I hired him to fix my fireplace. He turned it on, worked for 1/2 hour. Charged me $75. It still doesn't work.
Comments: He had no idea what he was doing.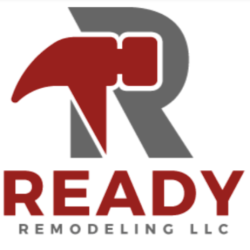 I got the pilot lit, and showed her how to light it in case it went out again. I was paid $75.00 and she was happy. Then when she called me to say it went out, I immediately called my parts supplier and ordered a high limit switch, based on her description of what it was doing. I drove out to Mukilteo and bought the switch, brought it down to Kirkland, spent an hour diagnosing, and found this unit did not take that switch. I then started browsing online to find the parts that I now knew it needed, and I asked her if she was okay with me going to get the parts. She asked how much it was going to cost, and I said it would be no more than $200. She insulted me by saying she would just call a specialist, so that was where I took my leave of her. She was one day away from a working fireplace, and my 35 years experience meant nothing to her. Next!