Main Services: ELECTRICAL PANEL , GENERATOR INSTALL, GENERATOR HOOK UP, SERVICE CHANGE, SERVICE UPGRADE
Description: We can take on a wide range of residential and commercial electrical projects to include full installation for additions and remodels as well as wiring, PANEL REPLACEMENT, PANEL UPGRADES, GENERATOR INSTALLATION and a variety of other projects. We take pride in the quality of our work and our commitment to outstanding results. We look forward to building strong, long-term relationships with our clients and guarantee your satisfaction Whether it's installing a new flat screen TV in your den or living room, replacing an old fuse box or remodeling your kitchen or bathroom, we're here to for you.
What sets us apart from other contractors: Quality Affordable Service
We are best known for: ELECTRICAL PANEL CHANGE, PANEL UPGRADES, RENOVATIONS, SWITCHES, OUTLETS
See More
8 Reviews
Review Me
Work Description: Ceiling Fan - Repair
Comments: Everything was fast and smooth except for paying $195 for a $50 job for not even 10 minutes...
Work Description: Troubleshooting and replacement of outlet
Comments: knowledgeable and friendly staff
Work Description: Install interior panel
Comments: Ramtech and out install our panel. Very happy with the work. Guys were very helpful and explained the process
Work Description: Switches/Outlets/Fixtures - Repair
Comments: contacted us within 10 minutes of request, here within 1 hr. VERY reliable, customer friendly & a job well done. Our Technician/owner was wonderful & I would recommend this company & use again, if ever needed
David Altamonte Springs FL
Work Description: electrical work
Comments: Once Richard Ainsley Mckella (RAM TECH) gets your money for poor quality work done by Castro & Jonathan, you'll never hear from him ever again, to fix any issues with his work. Have called him several times and texted him for 1 month to fix a problem with their work, richard has not returned any calls.

Richard works at Florida Hospital fulltime and has others doing the work for him.

Conclusion: IF YOU'RE SEEKING A RELIABLE ELECTRICIAN, RAM TECH IS NOT THE OPTION.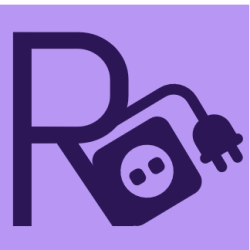 Thank you for your review. Your review is not work related but personal. You have gone around and left reviews at different platforms due to personal attacks against ramtechelectric and they will all be removed. Please let us know what you called and evidendenxe that you called our company. You have none. All lies
Work Description: Switches/Outlets/Fixtures - Repair
Work Description: Swapping commercial lights and photocell
Comments: Call home advisor for his appointment 30 mins before the appointment ( schedule 4 days ahead they cancel me ??) need it to get this done ASAP call those guys they show up in 45 mins and got it done ! They were very courteous and real Pro ! Thanks you are on my speed dial will do business again !
Work Description: Replace existing Lighting with LED Lights, install new and replace GFI outlets and Photocells
Comments: Did exactly what I asked for!