Main Services: Remodeling
Description: General Contractors
What sets us apart from other contractors: We do the best work.
We are best known for: The quility of work we do.
See More
3 Reviews
Review Me
Work Description: Floor
Comments: Jason is a thief and a drug addicted and woman abuser. He just got arrested for robbery and drugs etc. do not let this man in your home or you and your family will be in danger or your belongings will go missing.
Work Description: Thief
Comments: The man who does their work if you can call him that is a drug addict and their. A fraud even. He will come into your home and steal whatever he can. Has a rap sheet 10 miles long. Just google him. Unfortunately we lived by him and his yard was a mess and he was very rude. Do not work with this snake.
Work Description: Remodeled entire house
Comments: They did an excellent job . allways on time they are honest hard-working christian men that go above and beyond in the service they provide.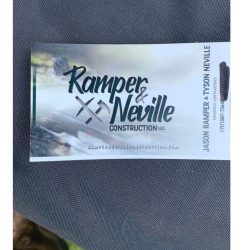 Thank you John it was a pleasure working for you. Cannot wait to do your other projects that you have in mind in the near future! Have a blessed day