Main Services: Handling All Your Roofing Needs
Description: R & R Roofing "Handling All Your Roofing Needs." A premier residential and commercial roofing company based in California with over 30 years experience. We specialize in all types roofing and waterproofing. We will transform your roof, no matter how large or small your roofing project is. We have a 2-year warranty on all repairs and 5-year warranty on new installations and re-roofs. If you have problems with your existing roof or feel the need to change the appearance of your roof, call us today!
See More
3 Reviews
Review Me
Work Description: New patio cover roof.
Comments: I highly recommend R&R roofing. They showed up when they said they would, got the job done and left the work area clean.

I would hire this company again!!!
Work Description: complete re-roof, with title 24 modifications, skylights, and large scale carpentry included. All structural engineering and plans are at final; Owner will provide permits and plans.
Comments: These guys knew what they were capable of, and what they knew was good business for them. They looked at the job and knew they were in over their heads, did not submit a bid, and I applaud them for that.

for basic reroofing I think these guys would be a good choice; Honesty is a tough trait to come by...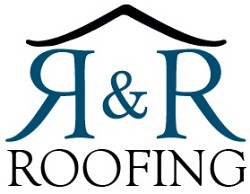 As kind as the gentleman was, he was asking for us to perform other speciality trades along with the roofing. We are a licensed roofing company with a specialty C-39 license, not a B class general contractor's as the man needed. We regret fully had to decline.
Work Description: Re roofed Breezway
Comments: Excellent work, fully confident and did a nice looking effective job.