Main Services: Roofing (Flat & Pitched)
Description: At All Weather Pro we sustain our company on quality workmanship, great communication, as well as integrity. We strongly believe in giving our absolute best in all of our projects. We are experts in our trade, and will always keep you educated on your particular task or project. Call today! We are a full service home remodeling company specializing in all phases of home improvements from roofing and windows to Waterproofing. "Let a real Pro, give it a Go!"
What sets us apart from other contractors: We focus on restoring Quality and building understanding and solutions instead of sales!
We are best known for: Quality and Integrity!
See More
8 Reviews
Review Me
Caleb Huntington Station NY
Work Description: Window Replacement
Comments: I must say that I found them super Flexible and easy to work with. The project manager was flexible and easy to work with when it came to design and colour choices as we replaced our siding, fascia and exterior window wrappings. I would certainly recommend them as a top-quality company having the best contractors in the New York.
Work Description: Administrative
Comments: Simply awesome! That's how I describe Quality Homes USA, Inc. to my friends and family. I'm deeply skeptical of most companies I do business with, and for good reason. Most companies don't do what they say they will and deliver on their promises.Quality Homes USA, Inc. is a rare exception! From the first time I reached out to them my experience has been outstanding. They are answer my calls, and return calls and email me back promptly. Most important, they are so friendly, helpful, and nice when we talk that I don't even want to get off the phone. They're always in a great mood, happy, and it's honestly contagious! I've bought so many products and services from companies that just don't do what they say they'll do. But with Quality Homes USA, Inc., that's just not the case. From the beginning of our relationship they have delivered time and time again. And, they continue to do EXACTLY what they say they will do. I'm just so happy with my results and the service I've received. OUTSTANDING company to work with! I just can't highly recommend enough.
Work Description: Roof Replace - Asphalt Shingle
Comments: Thanks
Work Description: a flat roof
Comments: Job is set to be done on Friday the 11 th
Work Description: It was ok
Work Description: roffer inspection done 3/12/2018
waiting for project manager inspector apptoint Friday 33/16/2018.
Comments: waiting for completion on the roof.
Work Description: Replacement windows
Comments: Good
Work Description: Roofing
Comments: The verdict is still out as the job won't be done untill tomorrow 1/7/16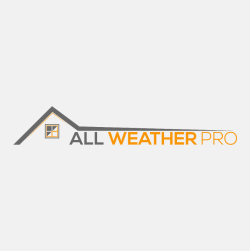 Hi Mr. Monzon, It seems you have the wrong company. Quality Homes was not the contractor working on your project. I would review the contract and resend this review to that company. Thank you.