Main Services: HVAC & Plumbing Services
Description: Helping our neighbors for almost 50 years.
We love what we do, and it shows. We've been in the plumbing business for almost 50 years, and we have loved every minute of it.

We started our plumbing company, with the idea of supporting a fledgling family. In the beginning, Richard would work out of the back of his truck, lugging his tools around and helping the neighbors with leaky faucets, clogged sinks, or getting a toilet repaired. He was diligent and determined and he was always available, even when someone had a plumbing emergency in the middle of the night. Over the years, I can't count the times the phone would ring and he was out the door in minutes, grabbing his tools and keys as he went.

As our reputation grew, so did our company. With so much new business, we invested in more trucks and we started to hire other licensed plumbers to work for us. While we were still handling residential plumbing jobs, we were now handling commercial plumbing jobs as well. Our little plumbing company was no longer little and neither was our family. So, we started looking for a new home.

We settled on Temecula, falling in love the first day we drove through the amazing community. We moved our family, and our business, almost immediately. We found that there was a considerable need for a reputable and reliable plumber, who was willing to do whatever it takes to make the client happy. Pro Team Plumbing was happy to fill that need and, since then, we have successfully been working for in Temecula, Murrieta, Lake Elsinore, the Inland Empire and San Diego County.

Over the years, our family has grown considerably and Pro Team Plumbing has gone from one truck and a tool bag to a fleet of trucks and a team of licensed plumbers on call, 7 days a week. When you need a 24-hour emergency plumber, we will answer the call and we will arrive quickly. After all, we take pride in being there when you need us....we always have.

Richard can still be found out on a call on any given day, helping people get the plumbing services that they need both quickly and professionally. He and his team of licensed professionals take pride in what they do. From an irritating leaky faucet to full-scale sump pump installation, Pro Team Plumbing treats all of our clients with professionalism and respect.

I am proud of what we have built, but even more proud of who we have become. Let us know how we can help you...anytime, anyday.

Got a leak? Need your dishwasher fixed? Garbage disposal issues ?

Let us help stop that leaky faucet or get that garbage disposal repaired...permanently. We are dedicated to giving your fast, friendly and reliable service. We guarantee our plumbing services and we are available every day of the week, whenever you need us most.
What sets us apart from other contractors: We specialize in all aspects of plumbing & are dedicated to giving your fast, friendly and reliable service. Our licensed plumbers are available when you need them, any time and any day.
We are best known for: The region's leading professional plumbing service since 1967.
See More
2 Reviews
Review Me
Work Description: heater repair service
Comments: they was suppose to come and give me an estimate on repairing my
heater but did not call or show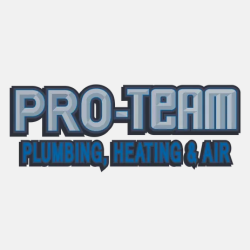 I'm sorry to hear your furance was not fixed in a timly manner. I called the phone provided but was unable to leave a voice mail because it it was not set up. I did send a text stating who I was ans why I was trying to contact you with but never got a responce. Maybe Networx provided us with the wrong contact information.
Work Description: Thermostat - Install/Replace
Comments: Amazing kind workers. On time and even changed a battery on a smoke alarm which was beeping. I just contacted them yesterday and they were out this morning at 9 am . Totally impressed with time of request and appointment time.