Main Services: We install Laminate, Engineered/ Solid Hardwood, and Vinyl planks flooring only.
Description: We have been serving the DFW area with quality professional flooring installations since 1976.
Our team of highly experienced flooring professionals will be with you every step through your flooring project. We install customer provided flooring (Laminate, Engineered, Hardwood, and Vinyl planks only).

Latricia, and Brandon are our project managers and have many years of helping customers like you with the early stages of your installation.

Fernando is our installation supervisor and is a Master Certified installer. Carlos, and Edwin are our crew leaders and bring many years of installation knowledge and skill to your installation.

I have over 50 years in this installation business and will be with you to assure your installation is on schedule and as quoted.

Cecilia makes it very easy for you to pay for your installation upon completion by your credit card of choice.

We all look forward to being able to provide you with a truly Professional Flooring Installation
Sincerely,
Michael Cox
* Certified Installer since 1971 by the National Flooring Institute
* Master Certified Installer since 1986 by the National Flooring Institute
* Certified Historical Flooring Specialist since 1993 by the Texas Historical Commission
* Certified Flooring Inspector since 1973 by Pro Source and Shaw Industries
What sets us apart from other contractors: We are a Professional Flooring Installation Company. OUR ONLY BUSINESS IS INSTALLING FLOORING
We are best known for: Quality Professional Flooring Installations to best fit your schedule and for the right price!
See More
6 Reviews
Review Me
Tracy North Richland Hills TX
Work Description: Laminate installation
Comments: Good job
Work Description: Install laminate in sunken concrete living room, with three access's, three bedrooms and one hallway, all on concrete sub-floor.
Comments: Floor is great, had some challenges where brick was not straight on the access's.
Around curved fireplace is very good.
Moved furniture in and out for me.
Tried to keep cost down.
Work Description: Michael and Jim did an excellent job installing my flooring. They were early the second day, did wonderful work, and even gave me some information on how to get comparable flooring cheaper in the future. I am very satisfied.
Comments: They did wonderful work. I will be hiring them again in the future.
Work Description: Installation of Hardwood Flooring
Comments: Michael and his crew did an outstand job on our new flooring. The project when much quicker and smoother that we ever dreamed of.
Michael spent a lot of time with us explaining and educating us to all that was available. We decided on a product that we actually were able to purchse at builders cost with Michael's help and this saved us about 40% on our project.
Michael, Jim and their crew where wonderful and we will use them in the future and tell all of our friends about them as well.
Work Description: Michael installed about 1800 square feet of laminate flooring in my home.
Comments: Everything about Michael is wonderful. He was very patient and spent lots of time educating me. He and his workers came out on time. I 100% recommend Michael.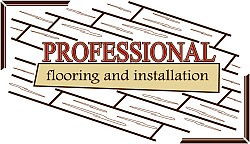 It was a pleasure working with Dwight and Barbara. We take a lot of pride in making dreams come true.