Main Services: Full Service Home Improvement Specialist
Description: Family owned and operated since 1995
Fully Insured
Excellent Local References
Lifetime Written Warranty on All Work.

We love our work and you will too!

Our Professional Services Include;

Additions, Appliances, Bathroom Remodeling, Build Outs, Ceiling Fans - Indoor & Outdoor, Closets, Closet Shelves & Shoe Boxes, Commercial Remodeling, Concrete Pavers & Flagstone, Crown Molding, Design Consultation, Drywall, Electrical, Entertainment Center, Exterior & Interior Painting, Fireplaces, Flooring Installation, Foreclosure Fix-Ups, Garage Cabinets, Handyman Service, Home Networking, Home Office Build Out, House Painting, Imagery Design, Interior & Exterior Doors, Kitchen Remodeling, Kitchen Cabinets, Deck Repair, Deck Install, Landscaping, Landscaping Maintenance, Lighting, Scheduled Maintenance, Plumbing, Renovations, Make Ready, Residential Remodeling, Rock Veneer, Roofing, Showers, Skylights, Stucco, Tile & Stone, Trash outs, Window Treatments, 100% Lifetime Vinyl Windows, and Property Management.
Service Area: Proctor, Hico, Paluxy, Bluff Dale, Morgan Mill, Stephenville, Lingleville, Desdemona
What sets us apart from other contractors: We use above average materials, we work full days everyday
We are best known for: Quality Craftmanship, Clean Jobsites, Honesty and Trust, Work Warranty
See More
2 Reviews
Review Me
Work Description: Closets/Built-in Furniture
Comments: Chris does awesome work. He is a pleasure to be around and is very consciousness in his work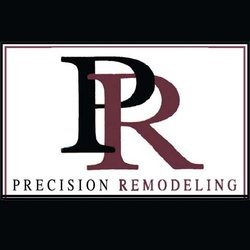 Thank you and we look forward to working for you again! God Bless
Work Description: Drywall Installation
Comments: I can see every seem and the holes for lights ETC are extremely too large. He quoted a price and then threatened to quit if I didn't pay him more. I should have let him quit and did the job myself.