Main Services: Residential,commercial,industrial
Description: Powerite Electric is friendly,professional,well established electrical contracting company. We offer any and all electrical services. Also offer 24/7 emergency services,senior discounts.Call to schedule an appointment at 732-610-9819, and experience top notch service. Thank you for your business!
See More
4 Reviews
Review Me
Work Description: Moving outlets and wires
Comments: TAZ,

CUTTING CORNERS CAN COST LIVES

WHEN YOU MESS WITH THE SAFETY OF MY FAMILY, I TEND TO GET A LITTLE UPSET! BUDDY

We had tile work done in our kitchen and unfortunately some had to come down and be redone thus meaning taking the drywall.

This OPENED up and showed the work done.

HAHA, SUPRISE!

Wire connections open and exposed. Not in a junction box.

Mind you, this would be the fourth spot we had to tell him to use junction boxes.

Showed pictures to others on Facebook, being nice and not naming his company.

Everyone who responded could not believe this horrible work.

Unfreaking believable.

He told us we did not need permits and now I I'm being told we DO.

On top of it he refused to give us the invoice without doing it in person. This invoice he stated he email to my wife months ago which she didn't receive. Now that the job is coming to an end.....We went through multiple texts just asking him to email it or leave it in our mailbox. He refused and said he needed a signature...... But he didn't need a signature when he said he emailed it!?!?!?

After refusal to email or leave invoice in mailbox and seeing his hidden, CUT CORNER JOB, behind this drywall he was told he was no longer needed.

Now I need to hire another electrician to ensure all the other work he did is up to code.

God knows what else he hid behind my drywall.

Taz did ask if he could come over and fix the problem.

Fool me once, shame on you. Fool me twice, shame on me..... Not happening a third time!
Anthony Brick Township NJ
Work Description: Replace ground fault and protective covering.
Comments: Although I don't have the experience with the cost of this repair, I did think Powerite was expensive. He was prompt and completed the repair quickly.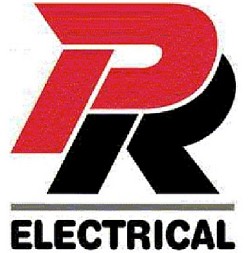 Sincerely apologize for your un-happiness with our services. POWERITE strives for the best customer service, and also that every customer received wow service! Please give us call to discuss how we could maintain our relationship and continue doing business together. Thank you
Work Description: Under cabinet lighting
Comments: Excellent job on my under cabinet lighting and recessed lights in my ceiling.
Francis East Brunswick NJ
Work Description: Smoke alarm issue
Comments: He did a great job, identified the issue during the first visit and replaced the units during the second visit. Very skilled and Courteou.