Main Services: ROOFING,WINDOWS,SIDING
Description: Welcome to Mr. Roof & Remodeling Company
Our team has been helping homeowners & businesses with their Roofing, Siding, Windows & Doors for the last 10 years. Our service area includes Wisconsin, Illinois (Chicago & surrounding suburbs), and Indiana.

We truly believe that the most important choice you'll make when planning your home improvement project or renovation is not which materials will be used, or even the colors or finishes. It's the contractor you'll entrust with the care of your home.

Rest assured, we don't take this lightly. We strive for 5-star quality and customer care and we would love to have the opportunity to show you how we can help with your construction needs.
See More
1 Reviews
Review Me
Work Description: Windows Install - Multiple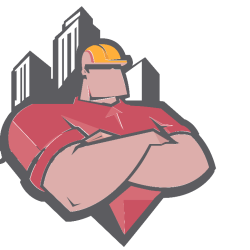 Our records indicate that we have not done any work for this customer. When we called in January, she indicated that she was not interested in a free estimate. We called back again in May and she again indicated that she was not interest in a free estimate. We did not even get an opportunity to give this customer an estimate on any work at all.