Main Services: Kitchens, Bathrooms, and Basements
Description: Precision Innovations Corp specializes in Bathrooms, Kitchens, and Basements. With over a decade of experience, we provide high quality craftsmanship with an unparalleled level of service.
Service Area: Brightwaters, Bay Shore, East Moriches, Sound Beach, Bellport, Hauppauge, Islip Terrace, Ocean Beach, Bohemia, Setauket- East Setauket, Moriches, Yaphank, Center Moriches, Speonk, West Sayville, Mastic Beach, Commack, Centereach, Farmingville, Blue Point, Lake Grove, Manorville, Miller Place, Nesconset, Rocky Point, Port Jefferson, Mastic, Shoreham, Sayville, Westhampton Beach
What sets us apart from other contractors: Our goal is to create long lasting relationships with all of our customers. We predicate ourselves on building trust, and adding value to each and every customer interaction.
We are best known for: Renovations, Kitchens and Bathrooms, Finish Basements
See More
18 Reviews
Review Me
Work Description: Cabinets/Drawers Repair
Michael Westhampton Beach NY
Work Description: Furniture Assembly
Work Description: Wood Stairs/Railings - Install/Replace
Comments: Quick and Professional.
Anthony Setauket- East Setauket NY
Work Description: Handyman
Work Description: Handyman
Comments: My wife and I are very pleased with the work performed at home today.
Work Description: Handyman
Comments: Very good, fair, hard working, and knowledgeable
Work Description: Handyman
Comments: Since moving into our home three years ago , we have had various work done on our home, this was by far the best contractor experience we've had. James installed a custom made European entry door, we knew this would be a challenge as this was not a standard made door, needless to say we are extremely happy with the result. If you are looking for professional, punctual, and clean experienceI would recommend James with Odds and Ends
Thanks again James for a job well done!!
Work Description: Flooring and sheetrock
Comments: James was always prompt and his work is impeccable. Very neat at all times and always goes that extra yard to ensure I was happy with work
Work Description: Decks/Porches/Ramps - Build
Comments: Excellent job! James put up support posts for my front porch. Provided a quick and thorough estimate, arrived on time and did excellent work. Final cost was even lower than estimate as the job was completed faster than anticipated. Would use him again and highly recommend his services.
Work Description: Handyman
Work Description: Handyman
Comments: James was efficient, considerate, personable, took extra care with the jobs I gave him. I highly recommend him and would use him again for every sort of home repair.
Work Description: Handyman
Comments: He was on time, kind and did everything required timely. Definitely would recommend.
Work Description: Handyman
Comments: James is a hard worker, on time
and the work was very good
he used drop clothes and was very neat and clean experience.
THANK You👍🏻
Work Description: Door Repair
Comments: Great workmanship with friendly service is a winning combination. Highly recommended.
Work Description: Door Repair
Comments: The only contractor we ever hired that was prompt, came and did the work, kept in contact, cleaned up and did an excellent job building our carport James is highly recommended and will use him again for our next project!
Work Description: Tile Floor Repair
Comments: Contractor left the job with grouts all over the the tiles. He is saying is grout hazing. Is much more than grout hazing. I Have been working to correct these problems. Also some tiles has spots with no grout. He got paid and I am here with grouts over tiles. He said he will return to clean the tiles.
Work Description: Handyman
Comments: There's not enough room to provide all the problems incurred. The contractor did a terrible and incomplete job. It was a simple job of ripping out old stair carpet and painting the stairs. He said he finished but I found that he failed to puWhen I texted a photo to him he replied in a nasty way.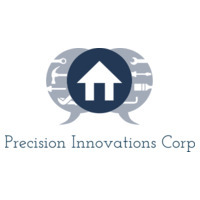 we apologized that you were unhappy. we offered on multiple occasions to remedy any situation, which you refused to accept. you said everything needed to be completed by Thursday, we offered three different days to come by before than. you refused all offers to make right of the situation. sadly in this business, you can't make everyone happy. but we do our absolute best.
Work Description: Handyman
Comments: I luckily chose James Petrella and I HIGHLY recommend him. He certainly knows what he is doing and of course complete professional. Again, I lucked out choosing James and thank you for including James on your service.