Main Services: We offer any landscaping services, irrigation, Hardscapes, and concrete, we also do fencing, trees, sod dirt work,
Description: We have been in business 4 years. With over 13 years experience and 80 beautification awards. We take your property from nothing and create something of the next level!
Service Area: Grant, Arab, Athens, Hazel Green, Capshaw, Eva, Huntsville, New Market, Paint Rock, Falkville, Belle Mina, Elkmont, Madison, Valhermoso Springs, Hollytree, Toney, Woodville, Decatur, Meridianville, Baileyton, Trenton, Trinity, Somerville, Hartselle, Cullman, Normal, Owens Cross Roads, Harvest, Vinemont, Danville
What sets us apart from other contractors: Owner has worked for all the big landscape companies.. next level takes pride in what we do and don't cut corners to cut cost. We do it right the first time!
We are best known for: Our outstanding landscaping and paver installs. Also helping every customer with anything they need project wise. If you need a fence to well we have a crew for that!
See More
14 Reviews
Review Me
Work Description: Retaining wall & paver path
Comments: Beware! Do not hire Next Level Landscaping owned by Garrett Liechty to do any work for you. Mr Liechty is unreliable and dishonest.

Mr Liechty has refused to complete the work he agreed to do because I said a) I would not pay the final amount until the project was finished; b) I will not pay for materials not used on my project; c) I will not pay 600% markup on materials because Mr Liechty is unable or unwilling to correctly estimate materials and labor; and d) I would like to know why Mr Liechty told me the project would cost a certain amount and then proceeded to charge me over 1.5 times that much to complete.

Mr Liechty has been completely unreliable, rarely showing up when he said he would and often staying for less than 2 hours when he did. He has given me four dates when the project would be completed, all of which have come and gone. I estimate that less than 75 man hours have actually been spent on my site in the 8 weeks he was involved on a project that should have taken 2 weeks max.

Mr Liechty is young and has a lot to learn about running his own business. I predict that, unless he changes a few things, including his attitude when someone questions his actions, his business will fail miserably. I have no desire to see him fail, in spite of the way he treated me, so, here is some free advice for him.
1. Do not tell a prospective client you will do the work for a certain price and then write an estimate for 1.5 times that much with no explanation. The verbal agreement is as much a "contract" as the scrap of paper upon which you wrote your estimate.
2. A contract requires signatures from both parties. It also contains legal protections for both as well as an expected start and finish date. It sets out the procedure for initiating and agreeing to change orders. At a very minimum, it also contains the address of the business as well as a business phone number. Invest in a sample contract you can use in the future.
3. Learn to properly estimate material costs as well as labor costs and break these down on the contract. If you cannot estimate the labor, standard practice is to charge twice the actual material cost, not the contractor markup cost. Typical overhead and profit markup ranges from 7.5-30%.
4. Do not charge your client for materials not used on their site. If you overestimated the materials at the beginning, it is standard practice to reduce the final costs to the client, especially if the materials end up in your stockpile.
5. Do not tell the client you will do something "at no extra charge" and then proceed to demand more money before completing that part of the project.
6. Do not tell the client you will only charge for materials for a part of the project and then proceed to charge for labor.
7. Show up when you say you will.
8. Spend the monies received on the client's project!
9. And most importantly, treat your client with respect. Do not call them "a Karen" because you disagree with them.

Mr Liechty is now threatening to charge me with "theft of services" as well as placing a lien on my property. I have paid him 57% of the total estimate which was grossly inflated to start with. The project is not even 50% done, so where is the theft on my part? The retaining wall is not finished. The paver path is not finished. The grated drain is not even begun. Mr Liechty dismantled my fence, breaking the gate latch, one hinge and several boards in the process, and refuses to put it back up unless I pay more. Mr Liechty removed topsoil from my yard and refuses to replace it. Mr Liechty charged me for more materials than were actually used on my project. He has not demonstrated that the re-routed irrigation system or the French drain work. The patio is not pressure washed as promised. I think I have a greater claim to theft than he does. I have now been informed the HOA is changing the rules to specify how long a project in our neighborhood is allowed to take, all because of THIS project.

The sad part is, I probably would have paid Mr Liechty his original estimate without question if he hadn't charged me $600 for 100' of 1" PVC pipe which I can buy at Lowe's or Home Depot for 85¢ a foot. That is when I started researching the actual costs of materials needed for my project. He overcharged me on nearly everything. I fully understand markup, but HIS markup was unbelievable. And indefensible. His greed got him into this fix, pure & simple. I don't know what he did with all the money I already paid him, but he sure didn't spend it on materials for my project nor on paying his crew. And he continually asked for more and more money and then blamed me for the project not being done because I simply wouldn't give it to him. His text messages to me got angrier and angrier as I explained that I now knew how much things cost at retail vs how much he was charging me. I have 33 pages of transcripts from our texts. I also have a timeline of what was done when.

I no longer believe anything he tells me, given his track record, but the one thing he has said that is true is that I should have researched all of this before I hired him! I'm far too trusting and I believed the promises he made.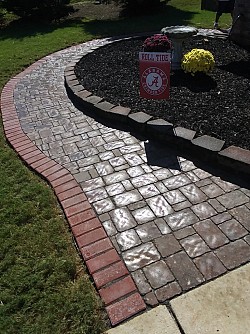 Debbi still owes us $5,300 , i have reached out multiple times trying to finish the project to get my money, she agreed to a $11,750 contract and signed the receipt, there was then a change order for $1,280. She only paid half for deposit,
Work Description: Lawn Sprinkler System-Repair
Comments: They were available on short notice and did a great job in fixing my leaking sprinkler system.
Work Description: Minor Grading or Resloping
Comments: Excellent work. Quick response to my request. Followed through with appointment. Did not have to wait long for completion of work. Would recommend for future jobs. Friendly and answered all questions. Cleaned up after job completion.
Work Description: paver patio/ French drain
Comments: These guys were awesome. Very on the spot! They built me an awesome patio in our backyard, and helped with our drainage problem by adding a French drain. Me and my wife would absolutely recommend these people to anyone.
Work Description: Landscape and hardscape
Comments: Garret and his team did an amazing job. Clearly communication throughout the process and the work was done in a timely manner. Quality is truly that of a craftsman.
Work Description: Tree Removal
Comments: They did my project in a timely manner and to my complete satisfaction.
Work Description: Irrigation Install and Winterizing
Comments: Don't use this guy. Our 2 day install turned into 3 weeks. Repeated no-shows, no schedule. Never called us, we had to call him to find out if he was going to show up and when. Finally, when he completed the job he told us that he would be back to winterize the system... all part of the deal. We called and scheduled that and he told us it would cost us more money. Then told us he couldn't do it for free right now. He justified it by saying he gave us an incredible deal to begin with. So, he doesn't have to honor his word? We called another company to come and winterize our system and found out that the installation was not done correctly and there is not a way to blow out the water. We just have to open up the valves and let it bleed. Do not use him. I can highly recommend running far away from him as possible and don't let him near your property.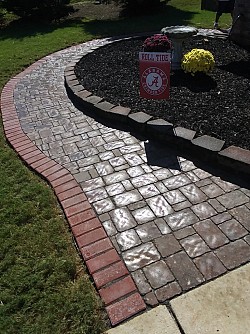 you talking about a job that should of costed you $4,000 and I took MY left over material and did it for half that price. With a shovel and a pick we dug that whole yard because you were to cheap to pay what the job was actually worth so yes it took 2 weeks with the rain we had. your system worked flawlessly and still does. not my problem your home didn't have a backflow prevention valve to hook up to, so yea you open the bleed screw on valve and blow it out with a small compressor.. my compressor is 200 lb, and diesel fuel is $5 gallon. and I offered to come do it for half the price as anyone else, because you already got $4,000 in work for 2,100. And I gave a warranty. but I'm not wasting my time and money just for you to continue to be a cheap person. you got the deal of the year and your system still runs perfectly but because I had a funeral and didn't feel like loading my 200lb compressor I get a 1 star review?? take your KAREN COMPLAINING to someone else bud.
Work Description: Tree Removal
Comments: Garrett showed up when he said he would and kept us updated by text. The job was finished just the way we wanted it and they also cleaned up the driveway and the street!
Work Description: Sod installation
Work Description: Paver patio install
Comments: Garrett did an amazing job at our new home! Was on time, respectful, through all the rain we had he still tried to work around it and get us and his other customers taken care of. Very quality work at a better price than the bigger companies. Highly recommend.
Work Description: Moved landscape boulders and fixed sprinkler
Comments: Garrett was great. Found him from random calling. He was quick to respond and do what he said he would and arrive when he said he would.. He knows what he's doing. He quickly found and fixed our sprinkler problem which was a leak.. We had 2 other lawn guys out who couldn't pinpoint the problem nor could they give us an exact cost..(But they kept their consultation fees!)
Work Description: Patio/Outdoor Fireplace Installation
Comments: Complete bust. Repeated no-shows for work. Failed to meet any kind of schedule or timeline. Finally let him go and hired another contractor who completed the work on schedule and cost.
Work Description: Concrete Driveways/Floors - Install
Comments: Called but did not make it. Then reschedule but no show.
Work Description: Land Clearing