Main Services: DECKS , Kitchens, Electric, Plumbing, HVAC and Decks
Description: We do it right for the best price.
What sets us apart from other contractors: QUALITY AND CUSTOMER HAPPINESS IS OUR KEY.
We are best known for: Over estimating and under invoicing
See More
15 Reviews
Review Me
Work Description: Decks/Porches/Ramps - Build
Comments: Love the pool deck. Mike did an excellent job. Would definitely use again and highly recommend.
Work Description: Drain Clog/Blockage - Clear
Comments: We had an ongoing, potential life impairing problem in our home for almost one year. Five plumbing companies later and no resolve, this one company in one day, solved the problem. We also had an electrical problem that was "fixed" however, still not safe. Mike Murphy, in 2 seconds knew what to do. We feel like we owe him our lives! We HIGHLY recommend this company!
Work Description: Decks/Porches/Ramps - Build
Comments: Work done professionally. Easy to work with
Work Description: Decks/Porches/Ramps - Build
Christine Gaithersburg MD
Work Description: Mud Room re Design
Comments: Mike has a talent for getting things done with precision and extremely sturdy. He worked tirelessly until the job was completed.
Work Description: Shed/Barn/Gazebo Build
Comments: I'm so happy with my new kitchen......they are miracle workers.
Work Description: Flooring, Paint, Bathroom and More
Comments: Mike and his team are the best. The show up when they are supposed to, get the job done fast and do amazing work.
Krupavaram Brookeville MD
Work Description: Faucets/Fixtures/Pipes Repair/Replace
Comments: Excellent service on our outside water well service and Filteration System v
DVE Montgomery Village MD
Work Description: Handyman
Comments: The Murphy Company did several projects around my home from tile installation to creating a wonderful overhead storage space in my garage -- including a ladder!! I am so thrilled with their work, professionalism, and thoughtfulness in the projects they do. I have alot of other projects planned.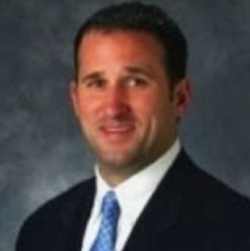 Thanks Mrs Evans
Work Description: Shed/Barn/Gazebo Repair
Comments: Mike Murphy offers incredible attention to detail, care in the design and delivery of projects. He's updated and repaired our deck, took our shed down to studs and rebuilt, and designed and built an amazing backyard fort for our children. Everything has been done with thoroughness and accuracy. Certainly well worth the investment!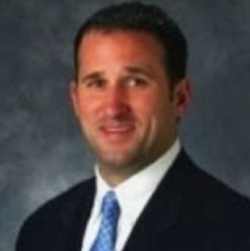 Hope all is well in the woods of Mass and they built your new house great. Just curious on the punctuality. I'm never late and always early.
Work Description: Handyman
Comments: Great jobs provided by Mike , who emphasized multiple smiles such Mechanical and Electrical Technician, along the building structure indoor and outdoor ....
Work Description: Interior Painting 2+ Rooms
Comments: Mike was a little messy with paint spills. Got paint on Hunter Douglas Silhouette blind. Our fault as we should've removed blind before start of work.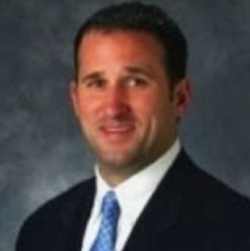 Hi Jeff, can you update your review, as paint on the blinds was impossible as i removed all the blinds, outlet covers and papered, tarped everything, as well as went back to fix something i didn't charge for and want contacted to do. Best, Mike
Work Description: Shed/Barn/Gazebo Repair
Comments: Mike is thorough, honest, and hard working. Will definitely use him again.
Work Description: Paint/Stain - Deck/Fence/Porch
Comments: Excellent..
Very nice staining..
Work Description: Tile Floor Install and Wall tile around tub enclosure
Comments: He talked a good game and seemed like he bent over backwards to help but I had to let him go half way through the job. He quoted 4 days to do the job but was only halfway by day six. He had left the biggest mess behind him that I have ever seen. When I discovered that the rows of tiles were not level all the way up I knew I had to let him go. He said he worked with the Schruder Kerdi-board system but it was obvious he had not by the mistakes. I felt bad for him so I paid him some so he could leave not too bad off. However now that I am trying to clean up I find that he did nothing to protect my new tub. I had canvas placed there but he did nothing to make it work or add more protection. My tub is covered in thinset. It is ruined. I have to tear down the tile he has done, replace the kerdi board which is very expensive. So tile lost, Schluter kerdi board lost and now I find my tub is lost. I have lost about $2,000.00 in material not to mentioned having to get a new tub, get rid of the old one and the labor involved to start over. I did feel bad for him until I have seen the damage he has caused. Thinking lawsuit.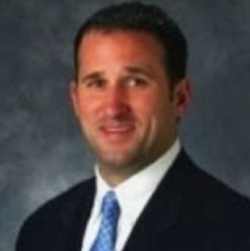 Customer installed Kerdi-board incorrectly and not level; cutouts were ordered not ordered to tile specification and were installed by someone else. Tile is not easy to do when someone else installs the underlayment .