Main Services: Plumbing, Heating, HVAC, Drain Cleaning
Description: Since 1979, we've provided the highest quality protection against plumbing, heating, cooling and drain problems for residential, commercial and property managers in the Merrimack Valley and southern NH. At MillTown, we're a family owned and operated business. We know the value of fast service, from a professional and reliable team. Give us a call today at (978) 654-6994. We look forward to serving you. Our fully licensed and bonded technicians are committed to answering your questions directly and honestly and solving your plumbing problems to your satisfaction. We'll even suggest the most cost effective solutions. Our plumbers are courteous, friendly and will always leave your home clean and work-sites tidy.
Service Area: Carlisle, Lawrence, Reading, Chelmsford, Dunstable, Nagog Woods Community Corporation, Methuen, Stow, Acton, Woburn, Lincoln, Hanscom Air Force Base, Groton, North Chelmsford, Westford, Concord, Lowell, Bedford, Lexington, Dracut, Billerica, North Reading, Ayer, Burlington, Littleton, Maynard, Harvard, Pinehurst, Andover, Tyngsboro
See More
13 Reviews
Review Me
Work Description: Switches/Outlets/Fixtures - Repair
Comments: Quick and excellent service (Electrical repair work)!
Work Description: Sump Pump - Repair/Replace
Work Description: Faucets/Fixtures/Pipes Repair/Replace
Comments: Awesome job and so polite and respectful
Work Description: Exhaust Fan - Install
Work Description: Plumbing - for Business
Comments: Excellent work
Work Description: Switches/Outlets/Fixtures - Repair
Comments: Moved the switch function to the spot I wanted it. Everything done well and in good time.
Work Description: Tankless Water Heater - Install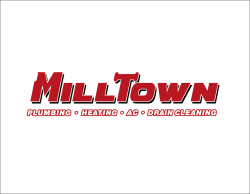 Thank you for 5 stars and thank you for choosing Milltown, Robert!
Work Description: Faucets/Fixtures/Pipes Repair/Replace
Comments: Seemed expensive, but they were prompt and did the job.
Work Description: Plumbing
Work Description: Ducts/Vents - Install/Replace
Comments: Overall a very good job considering the difficulty of installation. Only issue I note is a "dent" in the flex tubing coming out of the dryer area. Possible concern would be a lint build up at that point.
Work Description: Leak Detection/ installed new wax bowl and attachment
Comments: Jordon the Mill town plumber technician was a professional in all ways. He did an outstanding job of explaining the problem and pricing. He left the area spotless and fixed .
Work Description: Simple repair. Clean and tighten nut on pilot, but honest repair appreciated.
Comments: Very happy with this technian.
Work Description: Diagnosis of gas boiler short-cycling mystery, replacement of defective primary loop pump. Minor refurbishments and design recommendations.
Comments: Pleasant demeanor and attention to ancillary equipment health without overselling unnecessary upgrades.