Main Services: Asphalt & Concrete Professional
Description: Family Owned Business


Service Area: Elkridge, Fulton, Crownsville, Laurel, Galesville, Gibson Island, Lothian, Columbia, Edgewater, Severna Park, Tracys Landing, Catonsville, Annapolis Junction, Lanham, Jessup, Friendship, Southern Md Facility, Dunkirk, Shady Side, Bladensburg, Capitol Heights, Glenn Dale, Spencerville, Brentwood, Curtis Bay, Dundalk, Chester, Beltsville, Deale, Burtonsville
See More
20 Reviews
Review Me
Work Description: Asphalt Paving - Install
Comments: Very happy. Looks very nice. Would highly recommend this company to anyone looking for a paving expert.
Work Description: new driveway
Comments: won't come back and do warranty work or return phone calls or texts
Work Description: Asphalt Paving - Install
Comments: I would not recommend this contractor. They damaged my property and cut out a section of my driveway, outside of the scope of work, and did a poor job of patching. Then offered no discount/compensation for their mistake. Their work began cracking and sagging after two weeks. I am sure I will have to have the job completely redone in a year or two.
Work Description: Asphalt Driveway
Comments: Overall Great 👍 Job was done in 1 day
Work Description: Asphalt Driveway
Comments: Awesome! Best Contractors to work with , Michael & Jose are great. Exceeded my expectations!
Work Description: Asphalt Paving - Install
Work Description: paver patio
Comments: Do not used this company. Jose and Luis were so nice off the bat and then completely failed. No return calls, texts. I should have known from the start they were not able to do the job requested. Signed contract on March 23, they removed my old patio on April 11 and have only been back to my home 1 time since. My yard is a complete mess. Very unprofessional. I have contacted the Maryland Home Improvement Commission to file a complaint.
Work Description: Paved Driveway Expansion
Comments: Luis solicited in my neighborhood as they were doing a local job. I'd been thinking to expand my driveway some so given the convenience and quoted price I figure 'why not'. The owner was very nice when we initially met and I felt comfortable proceeding with the job considering a quick turnaround in completing. The project took ~2 days - the crew's equipment kept breaking down so probably could of been a bit quicker otherwise. They did remove (and by remove I mean cut...) a guy-wire to an electrical pole which caused the pole to lean forward significantly so much so that an Amazon truck ran into it...Aside from that I thought the job was overall, just o.k. - you get what you pay for. That said, the cost when it came time to pay was different than what I was initially quoted by $500. Luis tried to tell me that I misunderstood his initial quote but either way is what it is. Fast forward no more than 2 months and the top coating they put on is almost completely faded and there are several areas in which weeds have sprouted through the pavement! The weeds is what blows my mind more than anything. The remainder of the driveway has been down for +10 years and is weed free so I am not entirely confident in the job done and hindsight 20/20 I should of done my research prior to agreeing to them doing the work.
Work Description: Seal driveway
Comments: My neighbor and I share a driveway. We paid $1,000 to have three driveway sealed to match the new pavement. The sealant is rubbing off in less than a month.
The job was sloppy and should be guaranteed. It would be nice if they would come back and fix it. The driveway looks old again. Rip off.
Work Description: Concrete Driveways/Floors - Install
Comments: The work was performed in a professional and timely manner. The work crew was polite and easy to work with. I will be using them for future projects and you should to.
Work Description: Asphalt Driveway
Work Description: Asphalt, paving
Comments: I was initially pleased with the estimate and said work that Jose and I agreed upon. No written contract! Dummy me! Jose and his son are very kind and nice folks. I don't believe they did the work that they said would be completed as their trucks and equipment broke. My driveway was not as wide as Jose and I initially marked and discussed prior to the work being completed and they left. The width was not extended to the 25 feet that we agreed on, with the verbal price. Jose stated that he would flatten our dirt road and fill in pot holes with millings that I had stored. They did use the millings as a bottom layer for myself and my neighbors driveway, without my knowledge.
Get it in writing and don't pay until you are 100% satisfied.
We got the before and after estimate. The after estimate was more than the verbal in the end.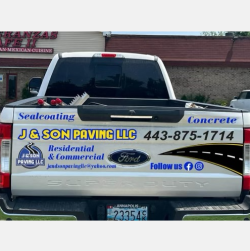 You were extremely satisfied with our work , We did a walk around with you as well. Not sure where this bad review came from but would have liked for you to address this matter with us. We take pride in our work, things happen with equipment its a man made machine, but that did not stop us from completing the job.
Work Description: Asphalt
Comments: Amazing!!! Great work Michael & Jose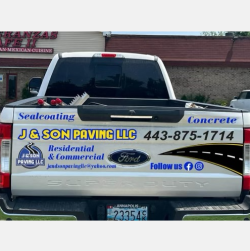 Thank you Robert! Enjoy your new driveway 👍
Work Description: Asphalt Install
Comments: They did a great job , Michael was a great help even though I was a headache but he reassured me that the project was going to turn out great and had exceeded my expectations. Jose the owner is great , best prices in town!!
Work Description: Concrete Patios, Walks & Steps - Install
Comments: I hired Luis Paving for a small project. I was very please with the completed job. Everything was explained to me before the work began. The salesperson (Micheal) and the owner came to the site to check on the work. All workers were very polite and professional. I would definitely recommend this company.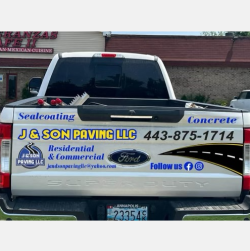 It was a pleasure working with you Brenda!
Work Description: resurface and sealcoat
Comments: Resurfaced circle section and sealcoated the entire driveway. Did exactly what they said they would do for a reasonable price. Looks good👍
Work Description: Asphalt Paving - Install
Comments: Most of the work was completed Monday, Feb.25th. The remaining work will be completed once the weather clears.
Work Description: Fix sink hole and repave entire one-car driveway level to garage entrance.
Comments: I never met Luis; Jose handled the job. VERY, VERY SLOPPY! Laid a crooked line of asphalt and even a small patch of my neighbor's yard! I had to demand they fix it. And dumped remnants of dirt and clay from under the asphalt in my garden. I didn't see it until after they were gone. Jose lied to say he would come back and remove. Was only interested in a referral to my neighbor! Really? Without fixing this problem? I will never do an online reference again. Word-of-mouth is truly best.
Work Description: Resurfaced driveway and added an apron
Comments: Work was done efficiently and timely.
Work Description: Tree removal
Comments: On time Work done in timely manner
Clean up after job was great
Will use again and let others know