Main Services: Quality work Dependable service
Description: Owner, Jimmy Lane has been in business for about 31 years, as of 2016. He has followed his father's tradition, working in the plumbing industry.

Lane Plumbing is fully licensed - P1.

We provide 7 Days Emergency Services.

We can also install a wide variety of products in your home or business. To help you get started in choosing the products that meet your needs, you can visit various product distributor's online stores right from within this website, without having to leave. When you find what you need, simply note the product information and use one of the links under Contact Us to request our services.

We will contact you within 24 hours.
What sets us apart from other contractors: 40 years experience in plumbing in the triangle area
We are best known for: Water heater installs, water lines bored and general service, Commercial plumbing
See More
11 Reviews
Review Me
Work Description: Faucets/Fixtures/Pipes Repair/Replace
Comments: They were prompt with quote I am waiting on another quote. 7/23/22
Work Description: Fix 2 Bathroom Sinks & Replace Rusted Pipe
Comments: TOO GREEDY FOR MONEY!!! THEY WILL CHEAT YOU - just like they CHEATED ME!!! Lane Plumbing came to my home for 2 concerns: my bathroom sinks & a rusted pipe under my foundation. The first 2 men who came could NOT fix the rusted pipe; they had to call in a 3rd man. My bathroom sinks turned out to be fine - just a little black gunk - enough to dirty a half paper towel. Still, they charged me $268 for the 10 minutes it took them to tell me the stopper was dirty & clean it for me. Then, I was charged $375.00 for the rusted pipe. I do not mind the charge for the rusted pipe. But I know that it was totally UNFAIR, UNETHICAL & DOWNRIGHT MEAN of Lane Plumbing to charge me the separate, completely outrageous charge of $268 when they KNEW that they hadn't done ONE THING to earn it!!! Lane Plumbing is GREEDY! They will spout all kind of nonsense about "costs rising since the pandemic". But those 2 men who came into my home KNOW that they CHEATED ME!!! It's better to go with a more reputable company which will stand by their work & be able to honestly validate WHY they're charging what they charge for the amount of time & expertise it took them to complete the job. YOU'LL BE SORRY if you go with Lane Plumbing! BELIEVE ME!!!


UPDATE 6/9/22
Lane Plumbing is NOT telling the truth! They are simply throwing some words out there, so that it will seem to be that they're "addressing the problem". I was NOT quoted these prices. Play the "recorded message"; I dare you! (They'll simply have an excuse about why they can't do that as well). Anyway, AGAIN, I do NOT dispute the charge for replacing the drain under my house. I DO dispute the unfair, unethical & downright mean charge of $268 FOR DOING NOTHING!!! Your 2 men came in, turned the water on in my 2 sinks, & informed me that the sinks didn't seem to have a problem. Then, so that they could say that "they did something", they used my paper towel & cleaned some black gook from the sink stopper (they showed it to me). After having done that, they proceeded to charge me $268 for their 10-15 minutes of - WHAT!??? Was that "plumbing expertise"??!! They were in & out of my house in 10-15 MINUTES!!! THIS is the TRUTH - NOT the mumbo-jumbo that Lane is spouting! But WHY should I be surprised that he would turn to LYING?! What else can he do?! He wants to keep the monies coming in! Do NOT call Lane Plumbing! There are too many other reputable plumbing companies out there!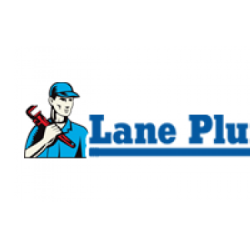 She was quoted prices before we went to her house. $175 for first drain $125 for each additional drain. We have this on the recorded call. We were not told about the drain until we got to her house. We did not have the materials or time to include another service of replacing a drain under the house. She was once again quoted for the service of replacing the leaking pipe under house. Again she agreed to the pricing so we scheduled first available service call with a different plumber who had an opening in his schedule. He got the supplies and did the service charged her $375 plus tax for that repair.
Work Description: Faucets/Fixtures/Pipes Repair/Replace
Work Description: Faucets/Fixtures/Pipes Repair/Replace
Work Description: very nice man.great infomation
Comments: great
Work Description: No work was done because Mr. Lane told me how to fix the problem myself and walked me through the process. This is business kindness at its best.
Work Description: Repair backlfow valve
Comments: Jimmy Lane contacted me within an hour of my posting. He gave me somethings to try to fix it myself and offered his services if that didn't work. I couldn't do the entire fix myself and had to call Lane Plumbing. They were able to fix my valve that same day.
Work Description: replacement of kitchen faucet
Comments: Very prompt response and work completed within several hours of initial call. Servicemen courteous and a pleasure to work with.
Work Description: Leak in toilet between tank and bowl. The bolts needed to be replaced, they were badly rusted. It took awhile to get the job done.
Comments: Every one was very helpful. They worked around my schedule, and were prompt. I would have appreciated. a little better clean-up.
Work Description: Jimmy Lane told me I didn't need a plumber, but that I needed a well service. He referred me to Jimmy Pool's Well Service who sent me Tim Gifford of Tim's Water Pump, Inc. Tim fixed my problem in 1-1/2 hours, improved my water pressure, and charged me less than I expected.
Comments: My house had no water because a lightening strike blew up the pipe going from my water pump in my well to my house and fried the switch and electric line. Tim was prompt and professional. He did the job and left my property as neat and clean as he found it.
Work Description: Drainage leak in upstairs bathroom.
Comments: Very satisfied with this work.