Services: Remodeling
Description: We are a locally owned and operated company that values honesty, integrity, and treats your home as if it were our own. You will find us to be competitively priced, while still paying close attention to the details of each and every project that we are involved with. We look forward to building lasting relationships, and guarantee your satisfaction. Give us a call today to get your project started!

AT KIMBERLY HOME IMPROVEMENT WE SPECIALIZE IN THE FOLLOWING...
TILING
FLOORING
ELECTRICAL
ROOFING
PLUMBING
SIDING
PAINTING
KITCHEN
BATHROOM
BASEMENT
INSTALL WINDOWS
DEMOLITION
DRY WALL
Service Area: Suffern, Valhalla, Central Islip, South Salem, Brookhaven, West Haverstraw, Somers, Bohemia, Nanuet, Hewlett, Purdys, New York, West Harrison, Scarsdale, South Richmond Hill, Fresh Meadows, Katonah, Eastchester, Wyandanch, Fort Montgomery, Bayside, Cedarhurst, West Nyack, Tappan, Garden City, Long Island City, Bellmore, Babylon, Sound Beach, Sayville
See More
10 Reviews
Review Me
Work Description: Remodel or Renovate 1+ Rooms
Comments: Khumar did not have cash reservers to pay for supplies to finish the job so he requested final payment in advance. He took the money and left the job incomplete. The doors for the fence were never purchased and the gutters were never installed. Furthermore, he left the place a mess and never cleaned up from breaking the concrete. I will be filling a complaint with BBB as well.
Work Description: I wish I saw David's review first
Comments: Doesn't finish the work and leaves with the money. He's a good talker. Do not trust him, karma will take care of his horrible behavior.
Work Description: House Renovation
Comments: DO NOT trust Roy or anyone from this company. First off, they do terrible construction work. Second, they will walk off your job and steal your money!

ALL these positive reviews must be fake! I can't allow this to go on, so I'm letting you know beware!
Work Description: Put on a new roof and roof deck
Comments: Khumar work and support surrounding his work is terrible. Less than four years after roofing our building the roof started to leak despite being under a 15yr warranty. When I contacted Khumar he initially said that he didn't provide warranties so I sent him the contract that he signed detailing the warranty at which point his stopped returning my calls. This is not someone you want to work with and I recommend you look look him up with the Better Business Bureau and reference pending lawsuits against him in New York City Court.
Work Description: Finish basement
Comments: Job well done, Honesty and professionalism were the key ingredients in performing a job that was outstanding.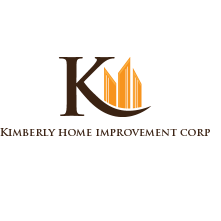 Thank you
Work Description: Redo my living room and two bed room with hard wood
Comments: Khumar aka Roy and is crew did a very good job for me. I will use Kimberly home improvement for any other job I have because their work was very good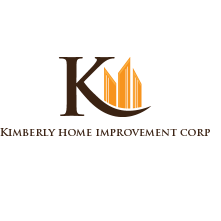 Thanks
Michale P. in Ozone Ozone Park NY
Work Description: Remodel a Kitchen
Comments: They did a great job. I have recommended them already.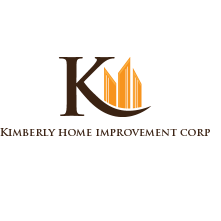 thank you
Michale P. in Ozone Ozone Park NY
Work Description: Remodel or Renovate 1+rooms
Comments: Consists of a great group of men led by an honest young man that goes by the name of Roy. When you call Kimberly Home Improvement, Roy will answer the phone and discuss what you will like to have performed on your house, garage, shed on whatever the project Kimberly Home Improvement can do it for you. While talking to Roy you will notice he is a professional and a likeable person. After talking with Roy, he will come over to discuss with you the work that needs to be performed. He will be accompanied by a contract that mimic's your phone discussion. You and Roy will sit down and go over the job, the contract will therefore be modify if needed. As you discuss the job you will be pleased with his determination to satisfy you with a great quality job with great price. After the contract is being signed, Roy and his crew will start the work. While they work you will notice the professional way they work towards you and your property with respect. They also do great job cleaning up after themselves, even after the job is completed to your satisfaction Roy will call you to see if you are still satisfied with the completed job. If you're not satisfied with the work Roy and his crew will gladly take care of the problem. Kimberly Home Improvement is amazing as well as the men who performed the job.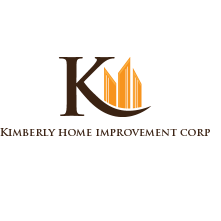 Thank you Mr Gleen
Michale P. in Ozone Ozone Park NY
Work Description: Repair a Deck or Porch and paint
Comments: The crew of Kimberly Home Improvement Corp -- provide quality workmanship in every aspect of the job to be done. The head man ROY and the crew are very honest and sincere in making sure the customer is satisfied from start to finish with their craftsmanship. The price for the job very reasonable --- at the results of the completed job you will definitely know you received more then you paid for. I have already given there name and number out to many people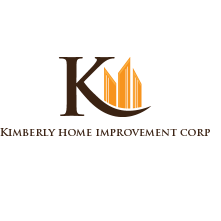 thank you Mr Michale
Anna R in Broolklyn Brooklyn NY
Work Description: Project: Build or Replace a Deck or Non-Masonry Porch
Comments: Comments: Khamar and his men are very hardworking. They replaced my 28 yr. old decrepit wooden deck with Trex. Khamar made sure the area was kept spotless and were meticulous in every aspect of the project. They aim to please making sure that I was pleased. Would definitely use Kimberley Home Improvement, Corp. for future projects. I highly recommend them.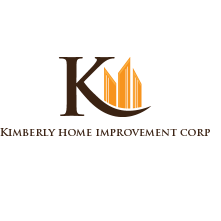 Thank you Miss Anna