Main Services: Plumbing, Heating repairs 24 hour emergency service. No job to small honest and on time
Description: ***THE BEST EMERGENCY SERVICE 24/7*** Keith's Plumbing, Heating & Drain Cleaning is a full service plumbing repair contractor SERVICING ALL OF LONG ISLAND
Including Nassau and Suffolk Counties, and both North and South shores of the Island for Residential and Commercial customers since 1990. We specialize in leak detection and investigation, installation, maintenance and repair of all plumbing fixtures, water filter installation, boilers and water heaters, re piping, video pipeline inspection and any other plumbing need your home or business needs. We also work with remodeling in your new kitchen and bath. If it has anything to do with plumbing, WE DO IT ALL! We are available 24/7 for all your emergency problems. We deliver the highest level of customer service - it's our #1 priority. And we truly believe it is unmatched in the industry. It all starts when you call our office. "When you call Keith you get Keith" ™
What sets us apart from other contractors: "Long Island's Most Reliable Repair & Service Company
We are best known for: 5 star reviews...Check out our Google Place Page
See More
33 Reviews
Review Me
Work Description: Replaced section of pipe in basement
Comments: Was very satisfied with Keith's Plumbing service today,Aug. 9,2022. Was on time for appt. Men completed repair very fast and price was fair
Work Description: Working Excellent
Comments: Keith is very professional and knowledgeable. 100% recommended him to anybody whos looking for a good price and very excellent plumber.
Work Description: Main Drain Back Up
Comments: We called Keith because we had water in basement and kitchen sink wasn't going down. A plumber was at our house within 15minutes. Polite and Efficient and got the job done. Keith's Plumbing in a Merrick the Absolute Best!!!!
Work Description: Emergency no heat
Comments: What a time to have no heat. The only thing that worked was Keith!!! Btw guy was here in a jiffy and fixed everything. Can't speak more highly of a plumber. Pleasure to have him help. Fast. Reasonable and polite. COVID friendly too. Call Keith. This guy is great!!
Work Description: toilet bowl reapair
Comments: I used Keith's Plumbing over the years. They are light years ahead of the competition in terms of quality of serviice, and punctuality. Strongly recommend.
Work Description: Addressing a flooding washing machine and then the larger culprit a clogged sewer line
Comments: I wanted to share that my experiences with Keith's plumbing were absolutely impeccable. From the timely ability to address my concerns to the fairness in pricing and completing the jobs, I felt that I was treated kindly and my job was a priority. I would recommend Keith and his company without hesitation to anyone that is hoping to find reliable and trustworthy service.
Work Description: Water leak from refrigerator to downstairs basement ceiling.
Comments: I called Keith within 15minutes he was at my door. Fast and Efficient! The Best Plumber in Nassau County!
Work Description: Drain Clog/Blockage - Clear
Work Description: Multiple Jobs
Comments: Thanks Keith for the great service and honest pricing! After being taken by another plumber it was great to know there are reputable people out there that preform quality service without taking advantage of those who are less educated. After my initial inquiry I had another problem pop up on a Saturday morning and Keith and his team were there before noon, problem solved!

Thanks again!
Work Description: toilet fixed
Comments: This is the second time we have used him. Very informative and comes on time when he says. Gets the job done. Very happy will use him again. I give him a 5 star................thank you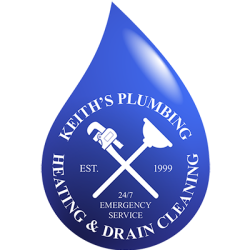 Thank you. For the review.
Work Description: Drain pipe for washer
Comments: They came to give me a price quote and the guy was very nice. He told me that it was a big job, but gave my husband other options.
Work Description: Faucets/Fixtures/Pipes Repair/Replace
Comments: came quickly and saw the problem and repaired same. very clean, very fast
Work Description: Faucets/Fixtures/Pipes Repair/Replace
Comments: We chose Keith's plumbing for our kitchen plumbing problem - they were middle range in price, responded
promptly, did a good job and cleaned up when completed.
We would hire them again if needed.
Work Description: replace fill valve
Comments: showed up 2 hours before the scheduled appointment time
Work Description: They replaced 8' of rotted pipe, cleaned the main, the trap and the fresh air vent
Comments: They were by far the most knowledgeable and professional. I would highly recommend them. Ronnie and John were awesome!
Work Description: leak in radiators
Comments: Keith did a great job at a very fair price, he was punctual and professional, we are very satisfied with the work he did and would use him for other jobs and recommend him to others
Work Description: replaced pipe in basement
Comments: on time, worked quickly and price was fair
Work Description: pluming
Comments: came 30 minute late, that is ok. beeing a plumber .
Work Description: Replaced hot water heater
Comments: Chris came and did the job in almost record time. As painful as it is to incur an unforeseen cost like this, Keith's plumbing and specifically Chris were as professional and competent as can be. From draining, and removal of the old (cracked) tank to lugging down the stairs and installation of the new tank, the work was quick, efficient, and properly done. I would definitely recommend Keith's plumbing for any situation, but specifically for replacement of a hot water heater without hesitation.
Work Description: Clogged pipes
Comments: Desperate for a plumber, I found Keith's plumbing on google. I called him on a Saturday afternoon at noon and within 1 hour someone from his company had arrived at our house, fixed the problem and charged us a very reasonable fee. The gentleman who did the repair was respectful, professional and new exactly what he was doing. I will contact Keith the next time I have a plumbing need and would recommend him to my best friend or a stranger. Keith is a plumber who works with an old school philosophy. Being grateful to customers and purely professional.
Work Description: Frozen pipe.
Comments: Keith showed up quickly,solved my problem within 45 minutes and was polite and clean.The price was steep as are all plumbers but he got the job done.
Work Description: two clogged line
Comments: call returned with in minute ask too call me back he did so with a time the plumber would be at my home plumber came not on time but early i.m very happy with result db westbury
Work Description: replaced pipe under shop sink
Comments: Chris came in took a look at the sink, went to his van, brought in the piece needed to replace the pipe and in one two three completed the job I have been without the use of my washing machine since before Christmas Oh happy day ..I will surely keep this number handy and refer it to anyone who need this service Speedy, Clean and Priced pretty fair
Work Description: Replaced faucet in bathroom. Grouted toilet to slab
Comments: The work was done quickly and professionally. I would recommend the company to anyone who needs a good plumber.
Work Description: Snake main drain to the street & snake master bathroom sink & I wanted to snake the tub & sink in 2 other bathrooms.
Comments: I went onto the Plumbers Networx at about 4:00 PM, looking for a quality plumber for a non emergency job. Networx gave me the names of 4 contractors. I received a call from Keith within minutes. I explained my problem and was asked if I would be home for the next couple of hours. Keith asked if he could call me right back, which he did!! With that, I had a service man at my door within 30 minutes.
The service man (Mike) was pleasant and efficient and extremely honest, he advised me that there was no need to snake the other bathrooms if they were currently working without problems. Mike completed what Keith felt were the main issues, the main drain & the master bath sink. Both tasks were completed with ease. The clean up was very good and my future and current problems were solved.
I highly recommend Keith's Plumbing. He has found a new customer in me!!
I would also like to add that Keith called to follow up after the job was complete to make sure I was satisfied.

Lastly, I have never heard from the other 3 contractors that were assigned to contact me.
Work Description: emergency leak repair
Comments: really the best
Work Description: his advise was very helpful
Work Description: Emergency leak from ceiling
Comments: NO dought the BEST emergency service i have ever used.None of the other plumbers on the "NETWORKS LIST" called me back
Work Description: Repair leak underneath kitchen sink from drain pipe.
Comments: Great job and very prompt!
Work Description: Repaired our toilet. Toilet was flushing & was running water repeatedly.
Comments: Keith came out and fixed our toilet in 5 minutes.
Work Description: Emergency Service
Comments: Response time was amazing.Easy to do Business with.Clean neat,Honest.Will use in the future and give his number to all.
Work Description: Last week, Keith changed a shower body and did tile work in one of our showers as well.
Comments: We have been using Keith for a number of years now and we are very happy with him. He is very punctual and will call you back within five minutes. He also does very nice work and is reasonable price wise.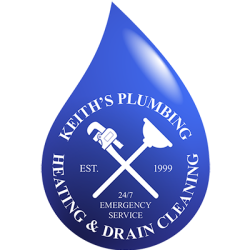 Great Customer, thanks for the Kind words