Main Services: Home Remodeling
Description: Home remodeler and General contractor for over 31 years Carpenters Master electrician painting Plumbing electrical carpentry, flooring windows, doors ect
Please visit our website Thank you.
Service Area: Cheyney, Wayne, Mendenhall, Lansdowne, Edgemont, Woodlyn, Bridgeport, Folsom, Norristown, Immaculata, Coatesville, Glen Riddle, King Of Prussia, Lincoln University, West Grove, West Chester, Narberth, Lionville, Eagleville, Spring City, Ardmore, Pomeroy, Downingtown, New London, Chester, Honey Brook, Mont Clare, Glen Mills, Elverson, Newtown Square
See More
12 Reviews
Review Me
Work Description: Electrical Wiring/Rewiring
Comments: These guys were great. Arrived, diagnosed problem within a short period of time and had it fixed within a couple of hours. Would hire them again.
Work Description: Install Bathroom Exhaust Fan
Comments: I was referred to JF Keevill and waited for a call that never came. I then placed a call late afternoon at the guidance of the referral company. I assume the person who answered my call was the owner? I explained what work I was inquiring about and was told he was working in an electrical panel and would call me back in the evening. Evening came and went with no call so the next morning I followed with a text up as a courtesy and never heard anything back. Not sure how you run a business when you don't take the time to call folks back. I let the referral company know I will now choose my own electrician as they are plentiful. Best of luck JF Keevill.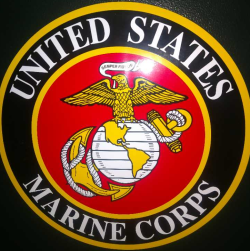 I'm sorry about your experience and that I did not get back to you. I had a family matter to attend to and it took priority and required me to go out of town for a week to handle these matters. Yes I could have called but was a bit distracted. I hope you were able to get things taken care of and apologize again.
Work Description: Electrical Panel Upgrade
Comments: I called Keevvil Construction today about a problem with lack of electricity in several rooms in my house. John Keevil instructed me to turn all the circuit breakers off & on again . I did but couldn't get one back on & t my electricity went out. It was after 5PM and Mr. Keevil came to my house & turned the breaker back on without charging for the service call. He was very gracious about the situation even though I felt pretty stupid. Keevil Construction is who I will always call for my electrical problems from now on.
Work Description: Electrical Wiring/Rewiring
Comments: John and his team were on time, responsive to my questions, explained the work to be done, and fairly priced. Recommend very highly!
Work Description: Switches/Outlets/Fixtures - Repair
Work Description: Switches/Outlets/Fixtures - Repair
Comments: A good man to deal with. Gave a price by phone based on my job description and kept his word with no haggling or service call add on. Thanks John and son-in-law Bill for saving me from my incompetence about home electrical repair work!
Work Description: electrical problem
Comments: The owner John Keevill is coming to my home this Thursday and I very much appreciate his quick response
Work Description: Hot Tubs/Jacuzzi/Spa - Install
Work Description: Switches/Outlets/Fixtures - Install
Comments: Excellent
Work Description: electrical repair
Comments: Called John on Thursday night, couple days before Christmas, with an electrical problem. Had a new oven delivered and needed to go from 220 to 110. He said he was doing work in the area next morning and would stop at 1:00 and take a look. He was right on time and the job was completed by 2:00. Super nice guy and will be recommending him to anyone I know who needs a well done professional job at a competitive price.
Work Description: Electrical
Comments: Came on time explained what needed to be done. Good work and reasonable pricing. I will keep their contact information.
Work Description: Electrical Panel Upgrade
Comments: Contractor was very competent, worked quickly to investigate and solve the problem with the 20 amp breaker.