Main Services: General Contractor
Description: Jdm Development LLC is a full service company .
We take pride in our work and aim to satisfy all of our clients .
We are Christian based and believe that we can achieve all things through Christ.
Thank you in advance for your support .
Service Area: Genesee Depot, Grafton, Thiensville, Racine, Wales, Franklin, Big Bend, Hartland, Cedarburg, Elm Grove, Mequon, Greendale, Port Washington, Saukville, Pewaukee, Colgate, Mukwonago, West Bend, Lannon, Waukesha, New Berlin, Franksville, Caledonia, Milwaukee, Cudahy, Hales Corners, Nashotah, Hubertus, Delafield, Menomonee Falls
See More
5 Reviews
Review Me
Work Description: Kitchen Remodel/Drywall/Electric/Plumbing
Comments: We hired Willie after he walked us through a house he was working on down the street from us He claimed to have done all the work himself we later found out from the homeowner that most of the work was done by subcontractors and NOT Willie
Willie agreed to update our kitchen He quoted us $10,500 and on May 25th we signed a contract and wrote him a check for $6000.
After talking to him about more work he asked for an additional $1500 which we gave him.
He cashed both of those checks on June 2nd
The agreement was that he would complete our work while we were traveling from June 9th-18th
When we got home on June 18th we found our kitchen was empty and our bathroom sink was not hooked up so we brushed our teeth in the bath faucet that night.
Willie told us the kitchen cabinets would be delivered to our house within 14 days.
Over the next week he slowly patched our old kitchen back together but the electric still wasn't done and there were so many problems with the plumbing that we had to hire someone else to fix both sinks and finish reinstalling our bathroom cabinet-he did the job in 15 minutes.
On June 22nd after pushing Willie to tell us an exact date for the kitchen cabinets to arrive, he admitted that he had not actually ordered them yet and had spent our money on other jobs. He then said he would have to wait on checks from other jobs in order to complete ours.
I told him he needed to meet me at Home Depot and order the supplies-he agreed to do so but stood me up and stopped returning my texts or calls.
When I confronted his crew they were shocked because they had not been paid in months and were struggling to finish other jobs due to lack of materials
Willie responded to us once we threatened legal action and agreed to pay for the materials but kept missing deadlines to do so.
I have given Willie every opportunity to pay us back even in small amounts, he has made no gesture to follow through on this
Work Description: Didn't do a very good job once I got a chance to look at it closer. Not worth the price for the job that was done.
Comments: Didn't do a very good job once I got a chance to look at it closer. Not worth the price for the job that was done.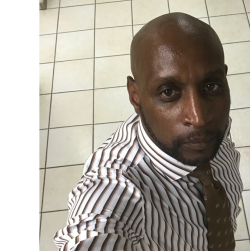 Rick I feel that was an unfair assessment of our performance . Your project wasn't even ready for us to proceed . Very untimely Nevertheless thank you
Work Description: Removed and replaced large section of drywall from shower ceiling
Comments: Very professional. Explains the process thoroughly, step by step before proceeding with the project. Completes project in a timely manner. Will definitely hire for future projects
Work Description: Repaired ceiling that collapsed
Comments: Fantastic job!! Would recommend and would hire them again. On time, professional, cleaned up, fair price.
Work Description: Drywall work
Comments: Fastest response ever. Got my job done within a couple of hours after we spoke. Quality #1 job. I would highly recommend this company. I will use them for my next home repairs.