Main Services: . . . Residential Electrical Services
Description: < src="https://www.thebluebook.com/assets//badges/proview-badge-lg.png?qp=1792347" border="0" title="Qualify Us Now! ProView" alt="Qualify Us Now! ProView" height="58" width="182" hspace="0" vspace="0" />

. . * Troubleshooting & Problem Solving
* Service Calls
* Installations
* 24hr Emergency Service

About J.G.S. Electrical
If you've experienced trouble with faulty wiring or have any other electrical issues, you can rely on (J.G.S. Electrical Residential Services), to take care of all your electrical problems. We have been in business since 1999, and have been helping the community with their electrical issues by offering the best services and products from the start. We can help resolve any problems or situations that you may be experiencing and we have the knowledge and skills necessary to get the job completed quickly and safely. Our long list of available services has been implemented to better assist all of our clients by taking care of almost any electrical problems that you have. To serve you better, call us today to discuss your electrical needs and schedule an appointment. _____________________________________________________
Please Call To Schedule An Appointment
(864)449-0200
_____________________________________________________
All materials are guaranteed to be as specified, and all the above work will be performed in accordance with the specifications and/or drawings provided by the Administer over said work, and will be completed in a workmanlike manner.
_____________________________________________________
Installations:
* Switches
* Attic Fans
* Receptacles
* Ceiling Fans
* Lighting Fixtures
* Bath Exhaust Fans
* Tv Jack Installations
* Water Heater Repair
* Recessed Can Lighting
* Phone Jack Installations
* Yard & Landscape Lighting
* Motion Flood Lights, (With or With-Out Switch)
------------------------------------------------------------------
* Rewires
* Additions
* Power Upgrades
* Outside Buildings
* New Construction
* Entire House Surge Protection
* Solar Panels (Small House Systems)
* Automatic Generators & Transfer Switches
Electrical Installation Services - (Not Repairs)

* A (22' A-Frame Extension Ladder) for high lights, is also available.
* A Trenching Machine Is Available by an Outside Rental Company.
(All Rental Fee's Are Added As An Extra Cost To The Invoice)
_____________________________________________________
Hours of Operation:
Monday: 8:00 AM - 5:00 PM
Tuesday: 8:00 AM - 5:00 PM
Wednesday: 8:00 AM - 5:00 PM
Thursday: 8:00 AM - 5:00 PM
Friday: 8:00 AM - 5:00 PM
Saturday: 9:00 AM - 3:00 PM
Sunday: Optional
_____________________________________________________
What sets us apart from other contractors: 20+ years of electrical knowledge and experience to back up all of our work and/or installs.
We are best known for: Communication and Expertise
See More
81 Reviews
Review Me
Work Description: New service
Comments: Men installed a new service for me on a new building. There was a slight problem with the install which was not a big deal, but the fact that they were there the very next day to repair it is one of the reasons why they're getting five stars. They definitely stand behind their work. Will definitely use them again on some of my work
Work Description: Replacement of a trac light, and ceiling light with a ceiling fan.
Comments: Jerry texted to say that they were running late; however, when they arrived they worked relatively quickly. Jerry was friendly and both were professional. JGS's pricing is very reasonable, and I was happy with the results. I will definitely be using this business again.
Work Description: electrical repair
Comments: They replaced an outlet without checking any of the wiring. The problem was not fixed. It was electrical power to the house. Do not use them.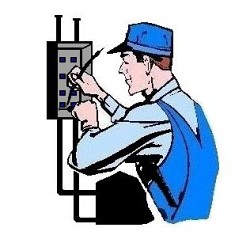 She had a problem with two receptacles in the kitchen not working. We replaced the GFCI controlling those two receptacles because the GFCI was burnt and bad and the two receptacles started working again. We did not see any further problems to escalate the electrical issue. If we had seen further problems we would have continued to search for other issues. I called her back after she left me a voicemail three days later on an early Sunday morning so I could come back out and take another look but she said she had someone else coming out to take a look at the electrical and hung up on me.
Work Description: Checked out recepticles
Comments: Really appreciate you coming out in such short notice. Will definitely call again if I need your assistance again. Thank you
Work Description: Running electrical from breaker to out building
Comments: The guys did a great job, very professional, very polite. Communicated with me through the whole process and I felt I got a good price for the work. Super pleased and I would use them again. Highly recommend.
Work Description: Replace two ceiling lights and repair an exterior light!
Comments: This was an amazing experience - I called yesterday morning requesting assistance with an electrical problem - They came to my house around 1:30pm and completed all of the work by 3:00pm in a very professional manner! The crew was courteous and very professional and I would highly recommend them for any job!!! - Tom
courteous
Work Description: Electrical Inspections
Work Description: Electrical
Comments: I was in a bind with no electricity in my kitchen. I had extension cords running Everywhere. They came out the Very next morning. The gentleman Jerry sent out did a Great job! He was Very proffesional, honest and polite. Had to rewire a couple of boxes, move 2 of them and test several plugs that weren't working properly. He explained what was wrong, why and possible solution"S" . Even did the hardest option without complaining. I just moved in and the place is a mess. He Even shuffled around boxes to get to the plugs. I would reccomend these guys to anyone to anyone!
Marlo C.
Work Description: Ceiling Fan - Install
Work Description: Ceiling Fans
Comments: These guys were so easy to use. They hung up 5 ceiling fans very quickly and efficiently. They were careful and clean with their work. They were also great with keeping me updated and communicating with me. Great pricing. Will recommend and continue using.
Work Description: Electrical
Comments: Appointment for 4/6/21 10.30am no show, called at 11am ask if to far to drive or job to small Jerry Spain owner of J.G.S. Electrical said NO, would be to job in 1hr. As of Wednesday 4/7/21, have not heard from or seen Jerry. I agreed to his price when we set the appointment. Would not recommend to anyone and not worth rating.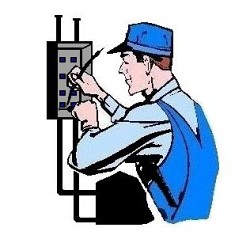 I explained to him that I was running behind with a full work load.
Work Description: Replacement of outside LEDs
Comments: Jerry's team split up and made quick work of replacing outdoor LEDs around perimeter of house. Lights were mounted 10' - 25' above ground. They took good care of protecting screens etc where encountered and tested all units before finishing.
Work Description: Electric Water Heater Wiring
Comments: Can't say enough about Jerry and his team at J.G.S. I called them on Monday Dec. 21 (Christmas week) about needing my garage wired for a new electric water heater we were having installed on Wednesday. He had someone out there the very next morning and got it done. Excellent price and quality. Very friendly staff. We haven't had hot water for over a week and it was looking like we'd have to go longer until Jerry and his team got involved. Can't thank J.G.S. enough! We will be calling them back out soon for some more work!
Work Description: power pole installation and electrical work
Comments: very reasonable and came out the same day. Was really in a bind and they were super helpful and affordable
Work Description: Installed 2 ceiling fans
Comments: Was very professional and communicated very well before, during and after the projects were completed. The pricing was reasonable and fair as well.
Melissa Boiling Springs SC
Work Description: Replaced light fixture above garage
Comments: Very quick response and excellent customer service. The job was done professionally and at an extremely reasonable price.
Work Description: Switches/Outlets/Fixtures - Repair
Comments: We had lights that wouldn't work and no one else would or could come out before Thursday, but we called J.G.S. and we had them out in no time. It took very little time for them to fix our problem and it was very reasonably priced. I would highly recommend J.G.S. Electrical to anyone who needs electrical work done. Thank you so much!
Work Description: Electrical outage
Comments: The electricians were very friendly and professional. They immediately discovered the problem and replaced the receptacle and restored the power to the house. They were a God sent, a blessing to us. They are truly great at what they do. Keep up the good work.
Work Description: Ceiling Fan Repair
Comments: Jerry and his team to the rescue! After having a bad ceiling fan install (from another company), Jerry and his team swooped in to fix it the right way. Not only did they show up in less than 24hrs of itlnitial contact and right on time, they were able to right the wrong from the previous company and explained in detail the process and resolution.
They are very fairly priced, and the quality of work you get is top notch.
Thanks for all your help!
Jennifer Travelers Rest SC
Work Description: Electrical for mini split & stove wiring repair
Comments: I am so happy to have found an "electrician" to call my own. We were installing a new heating system and they were just in time to avoid some cold nights.
They also helped me out in a last minute stove issue right before Thanksgiving cooking. They squeezed the job in and was able to fix the wiring that had burnt behind out stove. Thank you guys so much!!
Work Description: High ceiling lights
Comments: The crew did an excellent job replacing the bulbs on a 15' high chandelier. The team is very professional and was mindful about cleanliness.
Highly recommended.
Work Description: RV receptical and breaker outage
Comments: Jerry and his staff are very professional and experienced electricians. After having a certified rv tech not find why our power was out on some of our camper outlets (recepticals) after 4hrs, Jerry only needed 1hr. Two hrs later he upgraded the breaker box circuits to prevent over heating and we are very happy full timers again. Thank you guys.
Work Description: Power outage
Comments: Great quick service. Very professional and won't hesitate to call again.
Work Description: Electrical box problem
Comments: Jerry sent me an electrician to fix the electrical box. It was well done. I am very pleased.
Work Description: Outlets repair
Comments: Jerry was very nice to send me a electrician after I had called 24 hour services who couldn't send anybody. Ronnie was the person he sent and he was a excellent repairman. Jerry couldn't have sent a better person. I really do appreciate them both and would use them again without a doubt . Thanks for y'all service
Ronald Boiling Springs SC
Work Description: install ceiling fan
Comments: I hired J.G.S. Electrical to install a ceiling fan for me in my kitchen. The two workers that did the install showed up very quickly in spite of short notice. The 2 workers were very professional, kind, courteous, and very friendly and respectful. Didn't take them long at all to complete the job. J.G.S. Electrical has very good prices. One of the main reasons I hired them. They will match other competitors price. After the job was complete I ran into some more issues. I called J.G.S. Electrical and he guided me over the phone to help correct my issues. Now that is great customer support. I will hire them again If I need electrical service done in the future.
Work Description: Ceiling Fan Installation
Comments: I was very pleased with the service provided.
Work Description: Run a line from house to detached garage
Comments: I was given a noon time appointment for today, 6/3/19. After waiting until 1:15, I called the business number, but the call went to voicemail. His voicemail was full and unable to take any more messages. Extremely disappointed that I did not receive a call, or email, explaining the reason for the no show.
Work Description: Undercabinet lights
Comments: Jerry installed undercabinet lights in a dark corner of my kitchen. The lights he chose are nearly invisible and light up that section of kitchen perfectly. He knew exactly what was needed for that area. Installation was quick and efficient- AND he cleaned up! I could not be more pleased with his service and will definitely be using him again.
Work Description: full reno electrical support
Comments: Jerry completely hosed us on our townhouse remodel. Talk was big. He has the swagger...but when it comes to delivering and being professional, it was a nightmare. Long list of complaints, but he and crew showed up a week late from promised date, then two weeks into it, he and crew disappeared for two weeks . Then, crew fell through ceiling, no repair. Electric lines tied to two breakers! Failed inspection after bragging "never happens" other huge issues. Finally had to get a real professional to come in and straighten out the job. Maybe he is ok with installing a light switch or a ceiling fan, but don't trust him for a big job. He cost us a lot of money.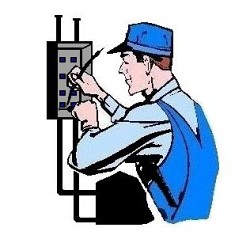 Joe is not a past Networx customer of mine and I would like his review removed. I did do work for him back in 5/2014 that he speaks of. On top of it all, this man has been chasing me trying to leave bad reviews on any and every site he possibly can and the harassment is getting old. This is the second time he has came onto Networx and left his unprofessional remarks. The first time Networx also removed his review so I would expect his recent review to be removed as well. All of his remarks are false and do not dictate the full truth. Joe hired me in 2014 to do a renovation on a remodel he wanted completed. We went over all work needing to be done and settled on a price. We also set a schedule and he scheduled right in the middle of my anniversary of which I informed him that I would be taking because it was paid for in advance. He approved my leave of absence before I even started work. As I performed my duties, I learned that a previous electrician had already done work for him at his personal condo. I told him that I would have to have more money and time to straighten out the previous mess left by the electrician. He would not pay me anything extra to fix the bad work from the other electrician. I pulled a permit and had my work inspected and my work passed, but the crappy work from the previous person did not pass. At this time he tried to put all blame on me and we ended our relationship immediately. Joe is one of those people you can not please and expects everything for free. He also does not except any blame for the bad electrical that he already knew was there before I started any work for him. Instead when he found out that I was not going to bow down and fix all of the other issues for free he has decided to go on a five year rampage of trying to make me look bad. Please remove this troublesome persons review from my page and review list.
Work Description: Install front porch light.
Comments: They installed the light within a half hour, tested it and left. Absolutely no problems. I wish all contractors were like J. G. S. Excellent job.
Work Description: Installed bathroom fan, lighting, switches, wiring, switch boxes, electrical outlets
Comments: Jerry and his crew of the best thing since sliced bread to electrical repair installation and service I'm using the voice to text feature on my phone because I am visually impaired so please excuse any misspelled words they have a waiting list of two weeks but they took my number down and they told me as soon as they have a cancellation they would work me in they had a cancellation on Wednesday May 23rd 2018 and arrived with well within the time limit that they had scheduled they came in dressed in uniform professional we showed them what we wanted done and they did the work in a short amount of time and cleaned up after themselves they didn't touch or bother my property they didn't break anything they were respectable polite and a pleasure to have in my home they were more like guest rather than contractors because of that attitude and their personality I recommend them to do your work if you don't want a rework call Jerry they are they do quality work don't expect them to do quality work for free they do they are electrical contractor professionals this is the second time they have completed work in my home I thank God for them I pray they stay in business a long time
Work Description: Install new GFCI outlet outside and check all other GFCI outlets.
Comments: Jerry was a pleasure to work with and very professional. He was honest and fixed what needed to be fixed quickly. I would highly recommend JGS Electrical for your electrical needed.
Work Description: did exactly what i needed thanks
Comments: great company
Work Description: Diagnose / repair faulty outlets , one circuit.
Comments: Excellent work done efficiently, would call again.
Work Description: Replacement if breaker box
Comments: Jerry and Pete were great! I will most definitely call them again.
Work Description: Electrical
Work Description: Wired and installed ceiling fan.
Comments: These guys were good. Would use and recommend them.
Work Description: Installed motion lights, fan light, replaced two light fixtures and installed two outlets on the outside walls also an outlet in the kitchenThey finished in 4 hours. Cleaned up their work area
Comments: I was very satisfied with the quality of the work. Would hire them again
Work Description: Outdoor receptacles and security camera set up
Comments: Excellent quality and a great team of electricians.
Work Description: Installing electrical outlet for a stove in the garage.
Comments: Great job !!!
Work Description: Installed electrical outlet for a stove in the garage
Comments: Great job, Jerry !!! I'm so happy for your professional work.
I don't know how much you charged per hour or for the job itself, but $400 for about 3 hours worth of work including time to go buy parts is kinda high to me. Thanks Jerry and Drew.
Work Description: Disable a faulty smoke alarm 30 ft high that had been chirping for 2 days!! Jerry came to my home at 8:00pm and had a 28 ft ladder and was able to fix our smoke alarm in 30 minutes!! I would recommend this company to ANYONE who has any kind of electrical problem!! He is my personal hero, you MUST give him a call!!
Pamela Allen Greenville SC
Work Description: Jerry changed an outside receptacle for us so that we could have an irrigation system installed
Comments: Extremely pleased with Jerry's service all the way around. I will be using him again for my electrician needs.
Work Description: Misc. Electrical issues
Comments: Jerry was very professional and exceptionally friendly. His expertise prevented my house from nearly burning down. I have definitely found an electrician I am staying with in the future.
Work Description: Steve and Ronnie were excellent. They are valuable for any team. They both have very good attitudes and work well together. Their craftsmanship is skillful and confident.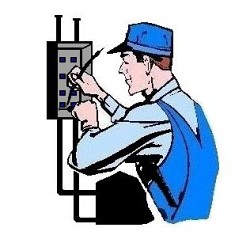 Thank you, Patricia. If you ever need any assistance in the future, we will be glad to be to help you out.
Work Description: Install ceiling fans, assemble tall bookcase, iron rocking chairs, and metal garage storage shelf. Assemble and install overhead garage storage mesh basket.
Comments: Steve and Ronnie were great. They had good attitudes and worked hard. I was pleased with all that they did. Thank you very much. I would use them again and recommend them to family and friends.
Work Description: Electrical problem
Comments: Jerry was very helpful on phone with advise told him that if we cannot fix problem we would have him come out and fix it tk u again for advise on a Sunday afternoon
Work Description: Installation sconces, dimmer switches, bathroom exhaust fan with light.
Comments: Jerry and his great team deserve all "E's":
1. Efficient
2. Expertise
3. Excellent
Work Description: Excellent work. Great price for work. Generac generator. Happy enough to refer to best friend to install the same. She agrees we were lucky to have him do our work.
Work Description: I had a problem with electricity coming from the pole, and from my description of my problem, the technician was able to fix my problem.
Work Description: Circuit breaker tripped and would not reset
Comments: After speaking with Mr. Spain and describing my issue a schedule was confirmed for the same afternoon. Timing and service was excellent. Followed thru troubleshooting until source was found. Offered advice and recommendation on how to permanently correct the issue while still putting system back into safe operating mode returning power thru out the residence. Gets a call from this residence going forward for electrical services.

Thanks.
Work Description: Add outlets to older home.Do rewiring throughout house.Add junction boxes.
Comments: Jerry and his crew were very accommodating as far as time and money was concerned.He had called the first day and said his current job was taking longer than usual because of the rain slowing them down. I thought it was very professional that he called in such a timely manner and the fact that it was so late in the evening before they finished their last job I thought for sure they would call it quits.But not Jerry and his crew they still came out that evening and got as much done as they could and returned the next day to finish the job.Jerry and his crew are also very kind and down to earth people.It was such a refreshing thing to see in this world now a days.Yes, I will definitely be calling on J.G.S Electrical in the very near future.Thanks Guys.Brenda & Mandy
Work Description: wiring problem
Comments: very professional, found the problem and corrected it. punctual and reasonable.
Work Description: Install of light fixtures
Comments: We were very pleased with JGS's prompt call back and quick appointment date to remove two fixtures, install new ones, install sensor lights outside and an antenna. Pleasant, efficient, professional and willing to adjust to our changes in the order. Will most definitely keep their number for the future and references to others. Their prices were very reasonable as well.
Work Description: Fixed wiring in kitchen for new light and wiring connections for all other ceiling lights on right side of house. Also put up a new track light in kitchen.
Comments: They were very professional and made sure everything was done correctly. They have great prices. I would recommend them to my family and friends. Thanks guys, it's great to have light!
Work Description: Exhaust fan wouldn't work and receptacles replaced.
Comments: Jerry was very punctual in the walk through and when
his brother and helper came to the house they knew exactly what they were doing, They were very efficient and timely in finding the problems. Very thoughtful and considerate and the rates were great.
Work Description: Installed chandeliers in the kitchen and foyer.
Comments: Jerry and his team did a great job on the installation. The response time with the quote was less than 5 minutes and they came the same day to do the work. We were pleased with the price, service and quality of work. We look forward to Jerry doing more work for us, and we recommend him to anyone needing electrical work.
Work Description: Installed new line fro breaker box to house and instslled outside out side.
Comments: This crew is outstanding. They did not waste time. They were very knowledgeable and thorough. I would recommend Jerry Spain to anyone wanting electrical work.
Work Description: put in a Generator switch box
Comments: good job
Work Description: Jerry Spain and assistant Jericho went out of their way to visit with me and review my problem.circuit. I was able to show that flipping the circuit switch to "On", enabled Kitchen lights to light for a few seconds before going off.
I asked Jerry if he could check an outside switch which was connected to the Kitchen circuit, and he immediately stated, "That's the problem....it's out in the yard." We traced my pond wiring, connected by myself about 15-years ago and Jerry quickly found the wiring problem from multi-connectors, which had been affected by dampness to to the pond pump. The pond pump had died and the wiring to the connector had become heated. I need a new pond pump, new connectors, and to tape the connections so no water can penetrate. I would never have surmized that my problem was out in the yard. Jerry had the problem solved within 30 minutes.
Comments: Jerry is a very pleasant and friendly person, and I would thoroughly recommend him to family, friends, and anyone else requiring fast and thorough work to be done. Great to deal with and very reasonable in his pricing.
Work Description: Window a/c not working; 3 outlets without power.
Comments: He fixed the burnt outlets feeding the a/c, tested the entire house; found problems and replaced 3 others. Timely and thoroughly done, reasonably priced. Would use again.
Work Description: Called Jerry to fix electrical meter box on outside wall which was becoming detached. He responded quickly and was ultra professional. I will be using his talents as a electrician. Prices were reasonable and affordable
Comments: Highly recommend!
Work Description: Ran line from house to carport. Dug trench.installed outlets both 110/210.
Comments: Very professional. DId neat and clean work. Very prompt And cost-effective.
Work Description: Electrical issues with septic system pump.
Comments: Add me to the list of people giving J.G.S. a favorable review! When our septic system pump failed on a very rainy Sunday evening, I had to quickly find someone that would handle an emergency situation. Not having lived in the area very long, I started by surfing the web to find someone with good reviews. Jerry came to my rescue even though it was a 35-mile trip for him. He is very professional and I will be using him for all my electrical needs.
Work Description: installing hot tub
Comments: Called Jerry in a desperate attempt to find someone who could assist my client who recently moved to the area with getting their hot tub installed Jerry was very professional with his timely attention to my client's needs Will recommend highly
Work Description: Electrical
Comments: He was very professional but personable. He gave us a great price and was very knowledgeable. We will be asking for his services again should we run into any electrical problems.
Work Description: Completely rewired a 2100 sq ft older house.
Comments: Excellent job. Thorough and professional. Accommodated my requests and kept the house absolutely clean. Highy recommended.
Work Description: Recepticles shorting out
Comments: it was a pleasure doing business with J.G.S. The price was reasonable and he explained all his findings to me. I will call upon him for any future needs and also recommend his services to others
Work Description: Service call to restore power
Comments: Jerry was knowledgeable, friendly, and overall well priced
Work Description: Electrical Panel Repair
Comments: I had been having problems with my light going on and off. Jerry had to change out my inside and outside boxes because they were burnt up.
He did an excellent job and everything works great.
Thanks...!
Work Description: I needed two Ethernet cables run to a back bedroom and a electrical circuit repaired.
Comments: They were quick and professional.
Work Description: Complete rewiring of our home
Comments: Jerry and his workers were wonderful, very friendly and professional! We will use them in the future if we have the need. Thanks guys!
Work Description: We had installed solar panels and wiring on the roof of our home.
Comments: They did excellent and professional work. Jerry and the crew are pleasant and good workers. Their rates were reasonable. They will be back for additional work on another project later.
Work Description: I needed several ceiling fans and light fixtures replaced and well as a few outlets and switches.
Comments: We recently had this company come out and do some work for us. I had saved up a whole list of things I need help with. I just wanted to let you know that they did a great job. I was able to get a rough quote over the phone which is rare and it made my life easier because I didn't have to get off work twice.
They were friendly but also professional and they got right to work. I needed several ceiling fans and light fixtures replaced and well as a few outlets and switches. Just when they thought they were done, I would ask them to handle something else and they were great about it. I would recommend JGS Electrical.


Kim Royce
Greenville Branch
Manager
1435 Cleveland St.
Greenville, SC 29607
HARLEY DAVIDSON OF Greenville SC
Work Description: Mount a Tv on the wall and run electricity.
Comments: These guys were very professional, and reasonable, and did our work the same day. We will be using them again!
Work Description: inspection for lightening damage of entire house
Comments: it's been a pleasure doing business with J.G.S. Jerry is very thorough, the prices are reasonable, he explained all his findings to me and in addition he is kind and nice.
jacques Travelers Rest SC
Work Description: installed a water heater
Comments: he called to say his other job took a little longer than he planned but did call to say he would be here when he was done. it was maybe 30 minutes later. i had attempted to install the new heater myself but was unable to and thus made an easy job for him very difficult. the original price 125 dollars but after having to make extra trips back and forth to the plumber he was not able to fix the connections i had put on that were leaking. home depot allowed me to exchange the heater for another one. he came out the next day and got it done right. and thankfully we have hot water again. after two trips out here and trips to the store and several hours out here i feel i got a bargain at 200 dollars. i would call him again
Work Description: installation of ceiling fans/rewiring attic in old house/ pretty much any electrical work I have needed in the past
Comments: He is very responsible and very reasonable with his pricing. I have rental property and I have to have someone that I can rely on and Jerry is very reliable.Thanks!
Work Description: Install new circuits and outlets in an older home.
Comments: I am very pleased with Jerry and his company. He is prompt, reasonably priced and his quality of work is excellent. Plan to use JGS Electrical for future projects. I'm a real estate agent and often have the need for a licensed contractor to make repairs prior to listing and closing. Jerry is on my list.
Work Description: Jerry does mostly residential renovation type work.
Comments: I am absolutely satisfied with Jerry's work. He does a great job.