Main Services: Handyman, remodel, decks and more
Description: Handyman Connection of Wilmington is locally owned and operated by Chris Sikes. Chris is a Veteran of the US Army, where he served proudly for 13 years. With more than 17 years in the home construction field, we are committed to excellent customer service alongside top quality workmanship. We take great pride in hiring, and as such, our craftsman are experts in their trades and are background checked for your security and peace of mind. We look forward to taking your repairs and remodeling dreams to reality and beyond. We believe that quality is in the name and trust is in the relationship at Handyman Connection of Wilmington.
What sets us apart from other contractors: We guarantee our work in writing and offer a 1-year labor warranty.
We are best known for: All things home improvement from small projects like repairing and replacing items in the home to larger projects like kitchen refreshes and bathroom updates.
See More
16 Reviews
Review Me
Romaine Ocean Isle Beach NC
Work Description: Tile Floor Install - Labor
Comments: I was a little disappointed with the quality of work and attention to detail. The project included tile backsplash, some painting and under cabinet light installation. They missed areas that were supposed to be painted, there are gaps in the grouting and one of the outlet plates is loose.
Work Description: Switches/Outlets/Fixtures - Repair
Comments: Did a great job, quickly, on time. Would use again, recommend.
Work Description: Handyman
Comments: Absolutely wonderful people, I use them for all my things I need put together or installed, ceiling fan, headboards, shelves, furniture, etc, I would recommend them if you're not handy like me
Work Description: Faucets/Fixtures/Pipes Repair/Replace
Comments: Very good and efficient!
Work Description: Bathroom/Shower Repair
Work Description: Bathroom remodel
Comments: This has been the worst nightmare ever. Chris made the decision to install the tile without consulting us first. It was the worst I have ever seen. All the tile that he did had to be taken out including the go board. We had to order more tile and backer board which was an enormous expense. Instead of him helping us with these extra expenses, he decided to bill us for changes that we did not authorize and for materials that he did not provide. We also had to have the sheetrock work redone as well and the electrical redone. Please don't let these people anywhere near your future handyman projects.

UPDATE 9/25/22
That is an outright lie. I have pictures and receipts that show how awful the tile installation was and how we had to order more tile for the new installer because the original tile was not salvagble. I also have invoices from the sheetrock guy that we had to hire to redo the sheetrock and the electrician that we had to hire to redo the electrical. This horrible experience cost us an extra $10,000 to fix his mess and all of that can be proved. I hope nobody ever has to go through that experience. In addition, my husband was working at night to clean up the mess and issues they left during the day. My facts are true and can be proved.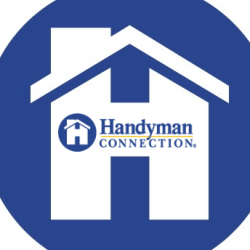 Sherry, We are sorry that you had this experience. Based on our records the tile issues were a result of you not ordering the correct tile along with your husband coming in behind us and working on stuff every night after we left. The sheetrock and electrical was done perfect, so much so that the cabinets and countertop installed with no issues. If you leave a review, please provide truthful and factual information....no one likes lies!
Work Description: Finish/Trim/Molding
Work Description: Switches/Outlets/Fixtures - Install
Comments: Excellent service: quoted very fair price, clearly identified work to be included, and very clear and friendly communications. On the top of my list for future work
Work Description: Appliances - Repair/Service
Work Description: Wood Fence Install
Comments: They called made an appointment and never showed.
Work Description: Tile Floor Install
Work Description: Appliances - Repair/Service
Comments: Polite, Prompt and great job!
Work Description: Appliances - Repair/Service
Comments: So far so good. Still not fixed as he had to order parts. Had to pay a diagnostic fee.
Work Description: Appliances - Repair/Service
Comments: Very professional and prompt. Did not have the skill set to handle a window issue. good explanation, no charge.
Work Description: Siding Repair
Work Description: Handyman
Comments: Very quick to respond to my request for help. The Handyman who came out did a great job with installing my dishwasher. Much better than Home Depot who said they would install it for a price equal the the Handyman but Home Depot was unable to do it.